We are influencers and brand affiliates.  This post contains affiliate links, most which go to Amazon and are Geo-Affiliate links to nearest Amazon store.
A new week passes and I have scoured various Discord and Facebook groups to find you a new collection of live streamers who I have run across and wanted to include in an interview roundup.  As someone who has taken the streaming plunge in mid 2019 I can attest that the road to recognition is filled with bumps, delays, landslides and plateaus.  So I decided I would use my blog platform to help showcase other streamers in the hopes they can get a little more exposure to our own readers and perhaps gain access to a few new viewers that we reach online.  I feature streamers from Twitch, Mixer, Facebook, YouTube and more and you don't have to be a video game streamer from a PlayStation or Xbox Console, you also don't need a Gaming Laptop to be considered for an interview.  I interview musicians, artists, content creators and even someone who does crocheting on streamers during our last interview roundup.  So let's get started for this week's roundup, take the time to visit and learn about each of these content creators.  First up we have….
Hello everyone!
We are Thosebadgamerz! A husband/wife duo who recent started streaming! We decided to stream because we sucked at playing Crash Bandicoot and decided that people probably want to see how badly we suck so we said hey why not let's go ahead and stream our crappyness. So here we are. The name was created because we are two people who suck at some games and not at others. So, we thought the name would be quite clever.  You can expect a wide variety of games from us like PUBG, Crash Bandicoot, COD, to Elite Dangerous to Sims 4 and even DOOM. We really do love all types of games and really feel that everyone should partake in the fun! Our community is one of inclusion. We are a place where you can come on in and enjoy with your shoes off just some good ol fun. We are a mature stream as neither one of us can really control our cursing, but we are an inclusive one at that and will always welcome anyone from any walk of life. When we stream, we really enjoy to just talk to our viewers. That is our main thing we use discord and twitter and the twitch chat to talk to everyone. We aren't traditional as we don't have a webcam right now, but we will get one as time progresses. You will find us Monday Wednesday and Friday 9PM-10PM EST or any random time that we feel like streaming which has been happening a lot lately.
Follow us on Twitch  | Twitter | Discord
Watch live video from https://www.twitch.tv/thosebadgamerz on www.twitch.tv
---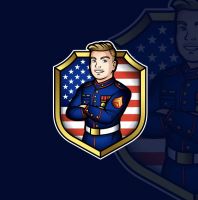 Hey guys, I'm PickleOfMarines or Pickle for short! My name is an odd one and came from when I was stationed in Japan and I would get drunk and carry a pickle around with me to the point some of my marines started calling me the Pickle Of Marines and it's stuck ever since. I originally wanted to start streaming to give myself and other veterans a spot to hangout and enjoy the camaraderie that we all enjoyed while in the service. Some of the fun things we do in my community to engage the viewers is well do viewer play days, and beginner help days during the week where we'll take viewers and help them get tasks and any quests they have done. We also do a lot of in game item giveaways on stream throughout the week as well as once a month I giveaway an edition of the game. I play escape from tarkov every day of the week my current schedule is 1am – 6am central time. Aside from that we're a very open and welcoming community we don't turn anyone away and you're all welcome to come chat and get to know us! Www.twitch.tv/pickleofmarines you can also catch any updates about the stream on my Twitter or discord! Feel free to join our community and join the fun!
Check out my Twitch | Twitter and join my Discord
Watch live video from https://www.twitch.tv/PickleOfMarines on www.twitch.tv
---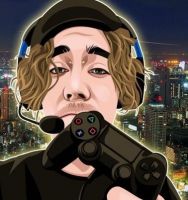 Hiya my names Aidan, also know as trashdaddyyy! My stream/ gaming name just kinda came natural and I think it's fitting. I started streaming about two years ago but took a long brake when I hit affiliate. One of my gaming friends was a streamer and said I had the personality to be a streamer and it's history from there! I love conversing with people and making new friends, people say I'm pretty funny so be prepared for jokes! I stream mostly apex but I have a hidden love for rpg's, I am willing to try any game though! I stream Monday through Friday anytime between 9am-3pm and weekends are random eastern time. Looking forward to meeting new people! Come meet me on Twitch | Facebook and Twitter!
Watch live video from https://www.twitch.tv/trashdaddyyy on www.twitch.tv
---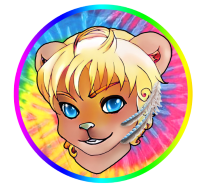 My name is ChiefDancingBear! My name derives from my nickname my family gave me, "Bear". As for the rest, I love to dance when I get the chance which isn't as often as I want to! The "Chief" part was just something I came up with. I started streaming March 20th, 2018 first only using my ps4 to play a variety of games. I wanted to start streaming because the thought of bringing content to others intrigued me. I have watched people on Twitch for a while before & decided I wanted to try it. During my streams I love to connect with my viewers on a personal level by asking open ended questions that will get them chatting with me & the others in chat, along with having a voice chat open on my discord at times to help them feel like they are in a group of friends, therefore making it more comfortable for them to come in and engage with me. Other than that, I have a dance command that allows me to have a dance break every now and then. It even comes in handy when I get zoned into a game that I am playing. If you want to come watch, my stream schedules are somewhat erratic at the moment due to my work schedule always changing. On my off days I can get started as early as 10am central to whenever I like to end if I don't have to work the next day. IF I have to work, most likely I end sometime between 6:30 or 7pm central time. If I have to work, most likely my start time is around 3:30pm to about 6:30/7:30pm central. You can find all the info you need (including updates) here: https://twitter.com/KVBear37 ! Thank you!
Watch live video from https://www.twitch.tv/chiefdancingbear on www.twitch.tv
---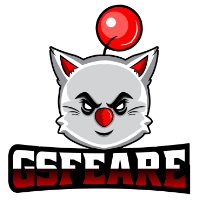 Hi! I'm GSFeare, I'm a variety content creator on Twitch and YouTube, I specialize in mostly JRPG games, but I've recently gotten into Souls-like games. My channel is 18+, but we do try to have it be positive in every way we can, aside from the inevitable raging from Souls games. I also do Meme dances for my channel redeems and that's one way I've kept such a great audience and built a community around my streams and content. My schedule is a everyday but Wednesday and Sunday 8pm -11pm EST.  Come check me out on Twitch and Twitter.
Watch live video from https://www.twitch.tv/gsfeare on www.twitch.tv
We are influencers and brand affiliates.  This post contains affiliate links, most which go to Amazon and are Geo-Affiliate links to nearest Amazon store.
I have been obsessed with computers, tech, gadgets and games since the early 1980's having grown up on the Commodore 64 and Amiga computers.
By day I work in the IT Security Industry and have been in IT for over 20 years. On my spare time I am a Vlogger, Blogger, Streamer, Gadget Reviewer, affiliate marketer, influencer and entertainer. I am also an avid movie fan, TV Show fan, Anime fan, video game fan and fan of trying anything and everything new.