We are influencers and brand affiliates.  This post contains affiliate links, most which go to Amazon and are Geo-Affiliate links to nearest Amazon store.
In our weekly series where I try to find new artists, entertainers and gamers to showcase I pose the question do people like to be called "Streamers" or "Broadcasters".  Typically I think a streamer is someone who is live streaming what they are doing, vs a broadcaster who is more scripted and a commentator over another event that is being streamed or shown.  But I digress…  Here are this weeks roundup of entertainment streamers and I encourage everyone who follows someone on Twitch, Mixer or YouTube to check them out.  Also if you want to be a game streamer you don't even need a gaming PC, Xbox One or a PlayStation 4, there are more and more Twitch streamers who just stream games from their mobile phones like Black Desert Mobile is an extremely popular game streamed directly from mobile without even needing a gaming laptop.
First up we have…

Hey everyone I am Roes Vampire, I am an autistic, female streamer. Roes Vampire is the nickname I have had since middle school. I started streaming almost 3 years ago first on YouTube, but now fully on Twitch. In the beginning I was joking to my friends that I wanted to become a streamer and after some encouragement it became reality. I am a Twitch affiliate now and pushing for partner but I won't rush, and I take my time and enjoy every minute of the ride. I want to help people get through their day, bring a smile to a sad or lonely persons face and just save as many people as I can. Together with my ever growing, loving and accepting community we have come far but we won't stop here. My day has been made the moment that one of my viewers tells me I made them smile, or forget their problems for a moment. Because of my autism and other health problems I don't have a real schedule, if I stream it's around 8PM Amsterdam time. I always keep people posted in my Discord we are the outcast, leaning on each others shoulders, head up high, we will face the world as one.
Watch live video from https://www.twitch.tv/roesvampire on www.twitch.tv
---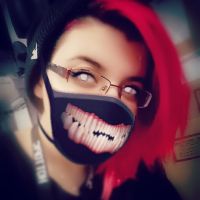 Hiya future Foolish Legion! Funny enough, the channel name came from an old band name of mine. My channel is FoolishThespian. My humor is either dry or dark. I also tend to have moments of rage, like every good gamer. I started streaming about 2 years ago to support a dream of mine. I'm currently a college student. In the process of obtaining the degrees necessary for running and owning my own gaming studio/entertainment studio. A studio that wouldn't only just make games, but supported indie creators from all paths of life. Everything from cosplayers, artists, aspiring singers, other indie creators, and anything alike. Here on this channel, I play all the games that come of interest to me or the Foolish Legion. Everything from the latest FPS games to the big-name RPGs and anything in between. I even play suggestions! The best way I've found to interact with the Foolish Legion is to have lots of multiplayer games on hand for viewer games. From time to time we have events with prizes for the community. I even sometimes have some beginner game development streams too! I also dabble in music production and game coding. With all this content and a positive community, you can't have trouble having an epic time. The Foolish Legion has been my rock for a long time. Maybe they can be yours too? Come join us! Just maybe I can help brighten your mood.
Check out FoolishThespian on Twitch | YouTube  | Instagram
Watch live video from https://www.twitch.tv/foolishthespian on www.twitch.tv
---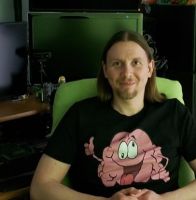 Hello World! I'm Gigon ("Gig" as in what Quagmire from Family guy says ("Giggity"), and "On" as in Game On). I'm a full time father/husband/IT guy and a part time Twitch streamer that is still trying to find his place in the massive streaming world. I have been streaming for a little over 1.5 years. In that time I have learned a lot about streaming but feel that I still have much to learn. I call myself a Variety Streamer but I probably use the term differently than others. I do stream/play a variety of video games for most of my streams but I also incorporate other fun things like: Loot Crate openings, fixing things like toys and household items (I call these streams Mr. Fix-It Time), D&D sessions, and soon I will be adding live hands-on Tech Review sessions where viewers can ask questions about the tech I'm reviewing in real time. It may seem like a bunch of random things but I enjoy doing them so I figured they are the best way for me to connect with the viewers. I stream to entertain myself though my overall goal of streaming is to bring joy to the viewers while creating an environment they can be themselves. I do this by chatting with them, telling bad jokes, using voices for characters in the games I'm playing, and telling funny life stories. Viewers can also increase the entertainment by using their loyalty points to cause me to eat bad tasting candies, perform exercises, or wear a mask during part of the stream. If you want to join in on the fun you can find me at twitch.tv/theGigon for my 18+ streams on Tuesdays and Fridays from 9pm-12am(cst). I hope to see you drop in! Can also be found on Twitter
Watch live video from https://www.twitch.tv/thegigon on www.twitch.tv
---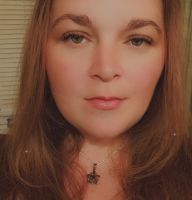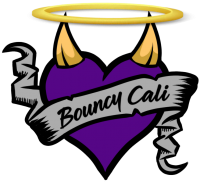 Hello, everyone! I'm Jessica, better known as Bouncycali (or just Cali to my friends.) Originally from NorCal, my nickname Cali has stuck along with me even after a move to Idaho 4 years ago. I'm a variety Twitch streamer that has been streaming and building a strong, active community for 10 months now. One of my friends on WoW convinced me that I could be entertaining and help so many people out on Twitch, both in games and real life, so I gave it a try and found a passion in it! Being able to lift people's spirits and bring a smile to someone's face is one of the best feelings, so I always love when people feel right at home in our community. Positive vibes are always welcome with us, and loving and supporting others is extremely important for our members. We are strong LGBTQ+ supporters, and value people who are accepting of others for who they are above all. Life isn't easy on any of us, but having a place to call home and people around to have fun and share experiences with can help us through anything. We are a mature content channel as we hit some deep topics and have our 18+ Jackbox nights, but as long as you don't troll or bring negative vibes around, we'd love to have you as part of the family! You can find us on social media at https://www.twitch.tv/bouncycali, or on Instagram or Twitter with the name Bouncycali
Watch live video from https://www.twitch.tv/bouncycali on www.twitch.tv
---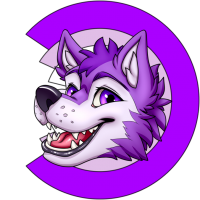 In case you didn't click play on the video above yet, for our fifth streamer today SoulthePupper wanted to do a video interview as he felt he wasn't good with just a written paragraph, and after watching his introduction I completely see as his personality comes out very well and he just seems like such a personable and supportive guy for not just "his" community as he puts it, but anyone looking to relax, hang out and just come to a place of support.  So take time to watch his video introduction and give SoulthePupper a visit on his Twitch channel!  This man started out with his YouTube channel in 2008 the same year this blog and YouTube associated properties started so he is in good company.
Watch live video from https://www.twitch.tv/soulthepupper on www.twitch.tv
We are influencers and brand affiliates.  This post contains affiliate links, most which go to Amazon and are Geo-Affiliate links to nearest Amazon store.
I have been obsessed with computers, tech, gadgets and games since the early 1980's having grown up on the Commodore 64 and Amiga computers.
By day I work in the IT Security Industry and have been in IT for over 20 years. On my spare time I am a Vlogger, Blogger, Streamer, Gadget Reviewer, affiliate marketer, influencer and entertainer. I am also an avid movie fan, TV Show fan, Anime fan, video game fan and fan of trying anything and everything new.