We are influencers and brand affiliates.  This post contains affiliate links, most which go to Amazon and are Geo-Affiliate links to nearest Amazon store.
This week we have another roundup of entertaining streamers to showcase to the blog fans who may be looking for something or someone new to watch on Twitch, Mixer, Dlive, YouTube or Facebook.  Some people ask me why would I watch a live stream compared to a YouTube video content of the same video game and I keep telling them that with live streaming you become part of the stream if you want, live streaming allows you to engage with the streamer, interact, ask questions, make a connection it can help make you feel like you are part of a community if the streamer is particularly aware of it.  With the extremely popular streamers it is very hard for you to be anything more than a viewer, comments blaze by so fast you are barely to get noticed by the streamer or anyone else in the comment section you don't have that small community feel and while I think most streamers goals is to become a big time streamer there is a something more magical with entertaining streamers who cater to their fans/followers/friends in a much more close and personable way.  This is why you often see streamers have their own discord channels and even when not streaming they take the time to engage, chat and interact with their fans.
So as a lead in to the weekly interviews I want to invite my audience again to join the Dragon Blogger Discord which is where you can get near real time updates from some of the staff, engage with other fans, share what games you like to play, look for collaborations and also network with other streamers and myself if you are a streamer.  Finally if you are just a giveaway hound you can always find out about the latest giveaways on our discord as I do giveaways across several media platforms and sometimes the blog won't let you know about a giveaway happening on Gaming Tribe, or in the Discord itself. First up is the first Facebook streamer we have showcased so far: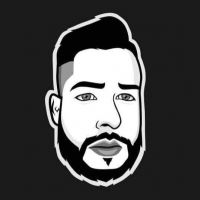 I'm Ag3NtR0D I started streaming in June of 2018, ever since I was younger, I just loved video games! One day me and my buddy were playing on the OG Xbox after school and had no idea how to make clans. We were going to make a clan of "agents" I can't exactly remember why probably some silly kid stuff, but The Matrix Reloaded game was our favorite so probably that. Boom! Next thing you know "agent" my last name is Rodriguez "Ag3NtR0D" was Born! I started streaming because I had recently just got out of the army and honestly, I was lost. Transition from the "life" to being a civilian was so hard and frankly depressing. When I was in the army I flew UAS (drones according to the news ) and thought if I couldn't do that again then Video games were all I had. Randomly I just decided "lets stream". Those are the exact words I used; I had the gear already like I said I was always a gamer. Currently I stream from all platforms (Gaming PC, Xbox One, PlayStation 4 and Nintendo Switch) on Facebook live @Ag3NtR0D you can find me everyday except the weekends around 9pm Mountain time. Our biggest thing at Ag3NtR0D are charity streams, as of this interview we have about 2000 videos and basically half of them are charity streams. We used to do it month by month but with this Covid pandemic we've directed it all to the CDC Drive for vaccine development.
Here is one of Ag3NtR0D's recent live streams to check out his content!
---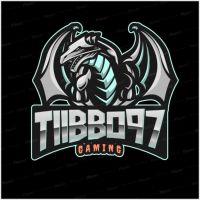 Hello aaaaallll,
I'm James but I go by the name Tiibbo which is my nickname given to me by friends. Just your ordinary family man here trying to make a difference. I'm a new streamer I only started on may the 2nd 2020 and I'm looking to make an impact and show some support during and after these rubbish times with being in lock down. I'm a uk based streamer and my platforms are Twitch and Facebook gaming. I currently stream on my xbox one and the main game I play at the moment is call of duty mw multiplayer and warzone! But I will broaden what I play to suit my viewers and followers. I started streaming because I was always a big gamer even from when I was young! My viewers can expect a nice, positive and chilled environment where I will get to know you all as friends not followers while playing casually and competitively. My favourite thing to do while streaming is talking to my viewers and dropping them some great content! I don't just want to play for you all, I want to connect! Here are all my links to my pages if anybody would like to watch and follow?  Check out my Facebook gaming page or check me out live on Twitch
I also have a Facebook group where we can all talk off stream and interact which is Tiibbo97 Gaming
Watch live video from https://www.twitch.tv/Tiibbo97 on www.twitch.tv
---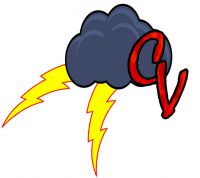 My name is Cloud Valentino. I've gone by this name since 1997 and the name derives from 2 places. "Cloud" comes from the main character of Final Fantasy VII (also my favorite game). "Valentino" comes from the old Nickelodeon cartoon "Doug." I started streaming on June 18, 2018. I've been playing video games since I was 4 years old. Gaming has always been my passion, it's the one thing I know a lot about. I guess you can say it my personal skill. I decided to start streaming. I wanted to share my fun and adventures with other people. I like meeting new people with similar interests and learning just how many nice people there are out there. I'm a variety streamer. I play all kinds of games on many different systems like NES, Sega, Nintendo Game Cube, Wii, PlayStation, etc. One of the games I play a lot of is Soulsborne (Dark Souls and Bloodborne) games or games related to it. I like the challenge aspect and all the things that you can do on the game. My channel environment is chill and relaxed, very nice people to chat with, an overall positive place. I've added new things to channel such as, the option to choose a Soulsborne challenge for me, have a Retro Game Night, ask me any question, or even have a punishment stream. This is what you can expect from my stream. If these are the things that interest you be sure to come by and say "Hi." I look forward to meeting you. My Stream Schedule Sunday – Saturday at 9pm EST Click on this link for my Twitch channel and social media: https://linktr.ee/cloud_valentino
Watch live video from https://www.twitch.tv/cloud_valentino on www.twitch.tv
---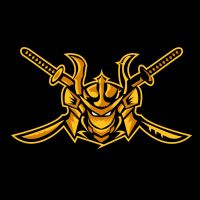 Hello, My name is Zest1x also known as christian10x on twitch. I am came up with the name christian10x from my actual name Christian and the 10x from my favorite number 10 and the x from a old Fortnite thing. I first started streaming in early December of 2016. I started streaming because when I would play a lot of Call of duty back during Black Ops 2. A lot of the events were streamed on twitch so it introduced me to the platform. And I wanted to try streaming myself. When I first started streaming I played on a Xbox and used the Xbox live streaming app but in December of 2017 that changed. I got a pc in which I was so excited about. I could stream a lot of games and not have fps drops like my old laptop that couldn't stream and I loved it. I now stream with my gaming pc that has a i9-9900k and a Nvidia GTX 1080 Ti. I can stream whatever I want after the upgrades I made on my pc which is great! I also use a Razor Siren X in which I used my first Twitch paycheck to buy and finally I use a Ninja Air58 Final mouse with a Cougar MKll Keyboard. During stream my favorite things to do are entertain my viewers; whether that is queuing into random duos or screaming because I died to someone in Fortnite. I also have custom stingers and alerts to accustom my stream to me. I have a full webcam feature in which I use as a comedic part of my stream. My schedule at the moment is 1pm till around 5pm during the week which sometimes goes on a little longer than 5. And I don't stream on the weekends unless there is a competitive event I am playing in and want to stream it. If you are interested in learning more about my career including the times I have played with members of Faze, Ghost gaming, and 100 thieves I would love to tell you by seeing you in stream or interacting with me on twitter! Come check out my Twitch | YouTube and Twitter
Watch live video from https://www.twitch.tv/christian10x on www.twitch.tv
---
https://www.youtube.com/watch?v=JFN43ddGDRk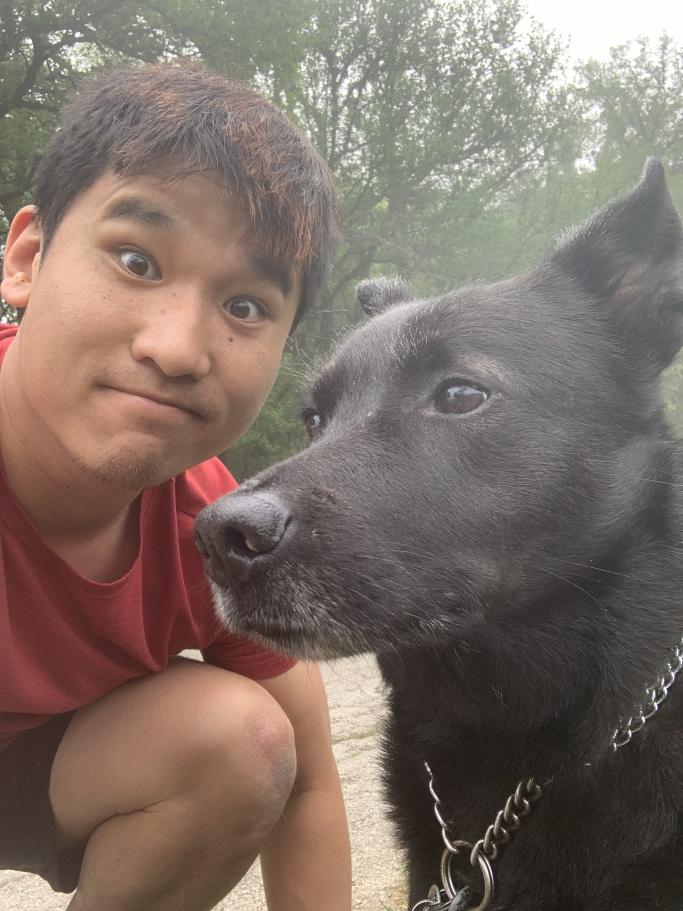 Greetings! Jayson Wyler here, AKA That Guy Jay. First of all, I just want to thank Dragon Blogger for giving this awesome opportunity to be able to share our channel here with you folks! The name Jayson Wyler originally came from my guitar; yes, I named my guitar Jayson Wyler. I once had a fun inkling that I would like to start a musical project called The Jayson Wyler Band… that may or may not still happen. I am a huge JRPG fanatic, but I have recently delved into more multiplayer games to see how I would like it. It has been difficult to find something, but Fortnite seems to scratch the itch for the time being! Fun fact: Battle Royale isn't the only semi-fun mode in it. I am currently in search of a niche for streaming and content creation so as a regular viewer, it may seem like we may go from one end of the spectrum to the other extremely quickly. Growing up, I learned that not all of us are capable of enjoying other people's company physically, and I hope that this channel will be fun and safe environment for people to gather and enjoy the company of one another with me. The current schedule is Monday-Friday starting at 9:30AM with a few other spontaneous stream times around the schedule. You can find me on Twitch | Twitter @thatguyjaywyler . Thank you for taking the time to read this and I look forward to meeting more of you!
Watch live video from https://www.twitch.tv/jayson_wyler on www.twitch.tv
We are influencers and brand affiliates.  This post contains affiliate links, most which go to Amazon and are Geo-Affiliate links to nearest Amazon store.
I have been obsessed with computers, tech, gadgets and games since the early 1980's having grown up on the Commodore 64 and Amiga computers.
By day I work in the IT Security Industry and have been in IT for over 20 years. On my spare time I am a Vlogger, Blogger, Streamer, Gadget Reviewer, affiliate marketer, influencer and entertainer. I am also an avid movie fan, TV Show fan, Anime fan, video game fan and fan of trying anything and everything new.