We are influencers and brand affiliates.  This post contains affiliate links, most which go to Amazon and are Geo-Affiliate links to nearest Amazon store.
Another week and another batch of entertaining streamers I want to bring to your attention, but as usual before I start the interviews I wanted to share a little tidbit about streaming in general.  This week I want to talk about an analogy between streamers and entertainers in any industry.  When you start out as a streamer and are going at it with little experience and no starting audience other than some support family or friends remember to think that you are pretty much the equivalent of a "starving artist" or street performer.  Where you are honing and developing your entertaining skill and really people who drop by and some may stay to hear/see what you have to other, you may get the occasional tip via a follow/sub/donation as if someone were putting some coins in a jar as they passed you performing on a street corner.  Eventually some of those people who visit like what the see and hear and start making a routine to come visit more and make an effort to come back and keep track of when you will be on next.  This is the common road to growth that many people see, this is the road where you are solely playing for viewers and relying on the people to find and pass through.  I will tell you growth can be found this way, but the more professionalism, charisma and luck may get you noticed faster and on track faster here.  There is a slightly faster way to both grow and help others in the same boat grow and that is with networking, I akin it to Hollywood actors hobnobbing together and joining clicks to collaborate, you get your name out there not just promoting yourself over and over asking people to check you out as you go live and follow you.  But actually get in the trenches, visit other peoples channels, chat, engage, showcase someone else and join some of the very helpful Twitch teams that help each other grow but don't allow you to poach attention to yourself soley, you get what you give back and some people are more active than others.  Remember that everyone has different levels and degrees of time for networking, there are nurse and firefighter streamers and those with brutal jobs that have little downtime and stream as a way to decompress so don't have the time to network and that's fine too. To me it is better to develop a reputation of being someone who is supportive of others, goes the distance to spend time on another streamers channel who is maybe struggling with a low number of views that night, raid someone who has a low viewer count to help give them a morale boost.  Host someone manually the same way so they get the notice, when you autohost on Twitch nobody knows they are autohosted, so doing manual hosts from time to time to let streamers know you are hosting them matters even if you don't have any active viewers.
Here is a list of Twitch Team Communities I am a part of and I highly recommend that you join.  If you are a streamer and join, feel free to let them know the Dragon Blogger sent you.
No on to the Streamer Interview, first up this week is….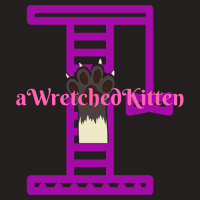 Hi, my name is aWretchedKitten, but most people either call me Wretched or Kitten. My name came from one of my childhood friends and me coming up with some random names that all started with "a" following some sort of word & then an animal or inanimate object. I like cats/kittens and she came up with aWretchedKitten and I've had the same name since then. I first started streaming April 14 of 2018 after I was done with college just to see what it was like. I never thought that it would take me anywhere at all. I started to consistently do streams because I was in-between finishing college & deciding/figuring out a job with the degree I had just gotten in Elementary Mathematics Education (yes I'm a substitute teacher). I ended up making a small community that I super appreciate every day & somewhat making a name for myself in the Destiny community. As far as what I stream, I mostly stream Destiny 2 on Xbox One with the occasional variety streams doing Assassin's Creed, Valorant, and/or Twitch Sings. I do play on PS4 & PC too. I started streaming from my xbox back in 2018, but in 2019 I got an Alienware gaming laptop & that is what I use to stream from now. My favorite things to do during a stream are when my community uses their channel points to make me blindfolded or play with my controller backwards. It makes for some pretty funny clips & there's always a good laugh. You can expect some silly gameplay, good laughs * singing in my streams. Streams are also Family-Friendly. My streaming schedule (due to COVID) is currently Mondays @8pm – Destiny 2, Tuesdays @9am – Destiny 2, Thursdays @9am – Variety, Fridays @11am & @8pm – Destiny 2 all in PST. I do change my schedule a lot. You can find me on Twitter | Instagram | Facebook , YouTube, Streaming on Twitch
Watch live video from https://www.twitch.tv/awretchedkitten on www.twitch.tv
---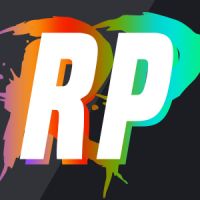 Good day everyone! RyleePlays here, a brand new Twitch streamer who enjoys interacting with the community (especially the LGBTQIA+ community). I got my streaming name from my transition from male to female, as I am transgender. I started streaming on April 27th, 2020, and have continued to stream as often as possible since then. I wanted to start streaming because I felt that it would be a great way to not only put myself out there, but also perhaps inspire someone who's uncomfortable in their own skin to gain the confidence to do the same. I stream all kinds of games, mostly competitive games since I was a professional gamer for 8 years, Halo being my game of choice. I currently stream PC games. Some of my tech includes my Astro A40 headset (highly recommend), a Razer mouse and a Corsair keyboard. I have a Logitech webcam. My absolute favorite thing to do to engage with my viewers is to play game and talk with them. I have lots of fun playing games outside my comfort zone. I stream from Noon CST to 4PM CST every day except for Fridays. Huge thanks to DragonBlogger for letting me be a part of this. You can find me on any of my social media Twitter @RyleePlaysTTV | YouTube | Facebook, or drop by the Twitch stream and say hello!
Watch live video from https://www.twitch.tv/ryleeplays on www.twitch.tv
---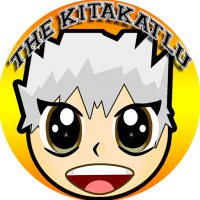 Hey everyone! My name is TheKitKatLu, LuLu, or Kit is fine with me. How I came up with it is that my friends called me KitKat. Then the Lu part that I made up. I first started streaming back in January 7th, 2018. I started playing games when I was very young. I also do cosplay as well when I don't stream. What made me start streaming was Twitstplusfriends and JoinJess both twitch streamers themselves. I love them because they influence me to start and try out streaming.  They were talking about this hobbie. Then I just said to myself anyone can do it. So I started to stream and it was a blast. I remember not knowing how to work things at first. But I figured it out soon enough. What I mostly stream is variety games. I mostly play on PC. What I use is Streamlabs OBS to stream my games. My favorite part about my stream is to be a funny guy. Plus having cool stingers and meeting new faces everyday. Being able to grow naturally. I love doing raid scenes. They are probably the best. Right now my streaming schedule can change a lot. Why I say that is because I am in my last year in high school, and starting to do adult school so it can vary. But you can find my schedule in my discord, twitter, or instagram. I have seen my content growing in the last couple of years. I am excited to see new people who like the content. Plus making a lot of new friends from twitch as well. If you want to follow on the journey you don't want to miss the great stuff I am going to have.  Feel free to come follow me on Twitter | Instagram | YouTube and of course Twitch.
Watch live video from https://www.twitch.tv/thekitkatlu on www.twitch.tv
---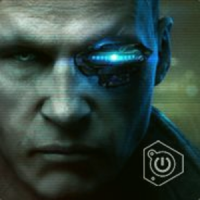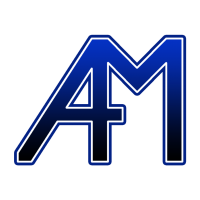 My name is AdmiralMaul, I've actually used this name for a long time. When me and my friend came up with it, we thought of a light side Darth Maul as an Admiral in Starfleet. And we've used it as one of my nicknames forever and I've used it as most of my tags. I started streaming around June 2019, but it didn't really kick into gear until mid August of 2019. I honestly wanted to start streaming so I could get my career as a content creator started. I stream from my PC, and I use Streamlabs. I use a Blue Yeti for my mic, Redragon Keyboard and Mouse. I only have 1 monitor so I use my phone to keep track of viewers and events. I don't have any camera or nice chair or stream deck or anything like that. At the moment I'm really grinding on Minecraft and Fallout 76, but I stream FPS Games like MW, Battlefront 2, Apex Legends. MMOs like WoW. Free to Play Games like WoWs and War Thunder. RTSs like C&C, Stellaris, Sins of a SE, Stronghold 2 and Legends. And a bunch of other games. I love doing voices and quotes, especially my famous Hello There, when talking to viewers and others ingame. I love interacting with my viewers and talking to them and I love listening to my alerts when they are triggered cause me and my viewers love them. At the moment I don't exactly have a schedule per say, try to stream whenever I can which during this quarantine is basically everyday. You guys can find me streaming at twitch all the time and facebook once in a while, same with youtube, dlive and mixer. I want to expand my social reach to other platforms. I also make videos on YouTube and vocals at some point. I'm on Twitter and Instagram as well. I also have Patreon and Ko-fi. Are my links are here https://linktr.ee/AdmiralMaul
Watch live video from https://www.twitch.tv/admiralmaul on www.twitch.tv
---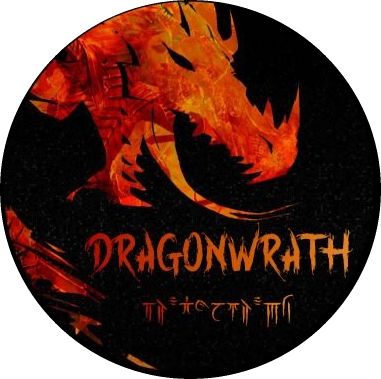 Hey everyone I am dragonwrath. I am a Scottish Youtuber and Twitch streamer who just wants to have fun and make friends. I was quite a shy person all through school due to being bullied and I had no friends (like none at all) but I now use twitch to try and make friends and have a wonderful community. I also love to have fun and make a lot of jokes. (Like seriously I'm a human joke book) My name came from the fact that I absolutely love dragons. The wrath part is because I sometimes get really annoyed with games. I have been streaming on twitch for a while now but only really started properly about 2 years ago but had to stop due to my daughter being born and got back into it again a few months ago. I stream anything I find interesting or funny so here may be something that you like. I started streaming because i wanted a way for people who have been bullied or depression to talk about their problems and meet other people and help each other out. I stream on ps4 mainly but looking to get a pc as well. I don't really have a schedule due to work hour varying and my little 1 year old gir l but usually every night at around 6-8 pm UK time. My Twitch is twitch.tv/dragonwrath2012 and my Twitter is https://twitter.com/Dragonwrath123. Well that's about all hopefully see you on Twitch.
Watch live video from https://www.twitch.tv/dragonwrath2012 on www.twitch.tv
We are influencers and brand affiliates.  This post contains affiliate links, most which go to Amazon and are Geo-Affiliate links to nearest Amazon store.
I have been obsessed with computers, tech, gadgets and games since the early 1980's having grown up on the Commodore 64 and Amiga computers.
By day I work in the IT Security Industry and have been in IT for over 20 years. On my spare time I am a Vlogger, Blogger, Streamer, Gadget Reviewer, affiliate marketer, influencer and entertainer. I am also an avid movie fan, TV Show fan, Anime fan, video game fan and fan of trying anything and everything new.