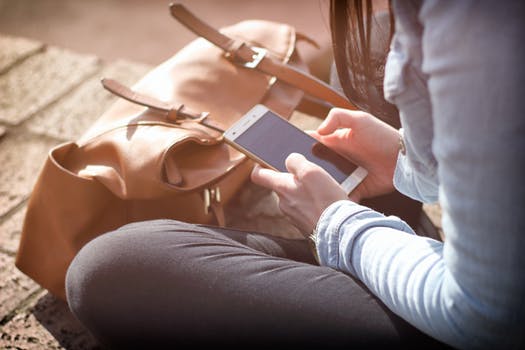 The internet we have today is entirely different from what we had a decade ago. Today, people want internet on the go, which has made everything go mobile. As a result, we are storing a lot of personal information on our mobile phones for ease of access. However, with these ease of access to the internet, comes more risks of getting hacked especially when using unsecured Wi-Fi hotspots. But, this is not to say that mobile users should not utilize public Wi-Fi especially because they provide great convenience, and reduce data consumption to keep your bill under control. Instead, what you need is a mobile VPN.
What is a mobile VPN?
A VPN (Virtual Private Network) is a software that encrypts everything you do online to make your online connections secure. A mobile VPN is able to persist through sessions even in changes in physical connectivity, IP address and point of network attachment to keep applications running non-stop. VPNs make internet surfing more private, safe and anonymous bypassing all data over a virtual encrypted tunnel that connects your phone to the end VPN server. Getting a robust mobile VPN is a great way to ensure total privacy and convenience as you swipe on the go.
Here are three reasons why a mobile VPN is a must-have
Enhanced Security while Browsing Online
Mobile devices are especially vulnerable to data leakage compared to laptops and desktops. Some mobile apps regularly fail to device security best practices leaking information like your name, age, location among other important data through unencrypted connections. This is made worse by the fact that people have very little information about the connections their mobile devices make. For instance, on a laptop, you can check to make sure that all the websites you visit have secure HTTPS connections, whereas phones often fail to provide this valuable piece of information.
This is why it is important that you install a mobile VPN software to help mitigate this issue. A mobile VPN funnels all network traffic through a secure IP address to ensure no data is leaked to third parties. This also allows you to access data from anywhere be it the library Wi-Fi or down the coffee shop while ensuring your data remains secure.
Enhanced Privacy
Did you know that your ISP (Internet Service Provider) can see all your online activity? While it may not be an issue because you are not doing anything embarrassing or illegal, knowing that there is someone else watching you may feel uncomfortable and intrusive.
To prevent your ISP from seeing what you do online, we highly recommend installing a mobile VPN software to ensure all your information is encrypted. A mobile VPN uses encryption technology to create a virtual encrypted channel where all data between your mobile and VPN server passes. While your data travels in this channel to reach a VPN server, no one else can access this information even your ISP.
Access restricted sources
Geographical borders not only occur in the physical world, but also online. There are plenty of things on the internet like media streaming services that you will not get access to if you are not in a particular geographic location. These restrictions are especially popular with professional sports streams. Fortunately, mobile VPNs are not tied to physical IP address; each tunnel is bound to a logical IP address. A VPN passes all your data over an encrypted connection from your phone to another point on the internet. At the end of the tunnel, your data will have the IP address that is assigned to the other end of the tunnel and not your home.
What this means is that when you connect to a web server through a VPN, the IP address that will be seen by the server is that of the endpoint and not your home IP Address. Hence, if you access a sensitive site, your IP address and your location will not be exposed. If you are in New Zealand for instance, you should choose a reliable service provider with multiple servers spread out in different locations across the globe to be able to access services that are exclusive to some countries. This feature can also be very convenient, especially for those service providers who charge different amounts depending on location.
These are just some of the benefits of using Mobile VPN. Whether you are looking to browse anonymously, unlock restricted sources or to score the cheapest plane ticket, a Mobile VPN provides the best solution. However, you need to make sure that you have a dependable provider working with you to ensure no significant issues arise.
I am interested in all things technology, especially automation, robotics and tech that helps change how society will live in the future.