People who are fond of playing video games need not look further to find a real-world job that they can actually enjoy. Nowadays, it's possible to learn game design online and study how you can create games that will be loved by many.
Taking Your Love of Video Games to the Next Level
With more gaming platforms available to people, the demand for game designers is expected to increase. Since technology is always changing, a career in game design is a sure way of keeping yourself updated with the newest technological systems and processes.
If you love video games so much, it's worth considering making a career out of it. After all, you're not only going to learn about the hard stuff like programming and game aesthetics, but you'll also improve your idea generation and analytical thinking skills.
Game Design: A Career Path for the Tech-Savvy Creative
Game designers are usually knowledgeable in a variety of skills. That's because game production is a complex process that involves harmony and continuity among various tasks.
A game design degree goes beyond animation, computer art, and state-of-the-art graphics. It also involves learning how to create logical and engaging scenarios that will get players interested in taking the next steps.
Are you ready to integrate your creativity with your love for games and technology? Listed below are some reasons why being tech-savvy and creative are strong assets in the game design industry:
Utilize Your Adeptness in Various Programming Languages
Getting into game design means that you have to learn software. That's because different programming languages are involved when creating games on specific platforms. If you're fond of coding as a hobby, or you've previously studied computer science, studying game design can help you make use of your programming expertise in a fun way.
Game design is one of the best avenues to put your coding talents and creativity into action. Plus, with your love for games, you're bound to breeze through your tasks if your heart is really in it.
Enhance Your Knowledge with Graphic Design
Creating games means that you need to have some knowledge about world-building and character designs. That means that knowing how to create a user-friendly game interface is also a must.
Studying game design can further enhance your drawing skills because it involves multimedia, digital media, and drawing courses. It also encourages you to develop your technical creativity by going deeper into computer graphics.
Thus, not only do you get to create worlds and characters that matter to you, you also learn how to create graphics that make sense to your players. Aside from producing games that are visually appealing, you also ensure that it's easy for people to "get around" in your game.
Know More About Cinematography and Color Theories
The importance of cinematography and color theories goes beyond films. In order to create games that people will get hooked on, you need to know how to capture their visual attention first. That's where the right use of colors comes in.
This is especially needed if you're creating games that have a 3D and realistic design. You want to let your players know that you're the real deal the moment they see the world that you've built.
Show Off Your 3D Modeling and Animation Skills
If you want to take your creativity to the next level, game design will level up your drawing skills and extend it into 3D models and animation.
With a game design degree, you can turn your concept artworks into reality using your own skills and knowledge with sophisticated animation software. Hence, you have complete control over how your characters will look and move.
Play with the Game Prototypes!
This is perhaps the best thing about pursuing game design as a degree and career. In the process of creating games, it's necessary to see how a game plays out in real-time. Of course, the only way to know how things will go is to play the prototypes yourself! Just be ready to play them repeatedly, because it's rarely ever perfected the first time around.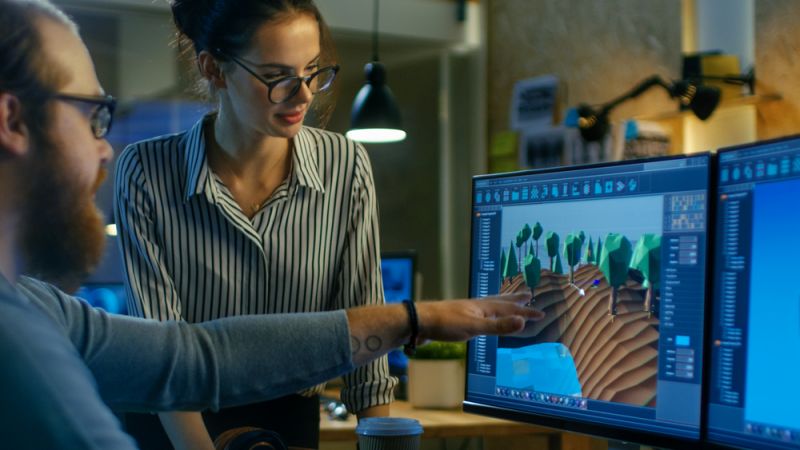 Conclusion: Game Design is a Fun Way to Use Your Skills in Tech
Game design degrees typically involve programming, production, drawing, interface design, storyboard rendering, and animation. All of these processes involve meticulous planning plus the use of sophisticated computer programs.
As technology continues to advance, your knowledge about the latest updates in video game design and animation must also follow suit. Hence, if you're the type of person who enjoys this type of continuous learning, studying game design online will be a great personal investment.
I have been obsessed with computers, tech, gadgets and games since the early 1980's having grown up on the Commodore 64 and Amiga computers.
By day I work in the IT Security Industry and have been in IT for over 20 years. On my spare time I am a Vlogger, Blogger, Streamer, Gadget Reviewer, affiliate marketer, influencer and entertainer. I am also an avid movie fan, TV Show fan, Anime fan, video game fan and fan of trying anything and everything new.