We are influencers and brand affiliates.  This post contains affiliate links, most which go to Amazon and are Geo-Affiliate links to nearest Amazon store.
There's no denying that social media is gaining prominence globally! Initially, social media channels were mostly used by common people to be in touch with their loved ones and develop social connections. Today, social media platforms are used by established brands, small and big business owners, start-up entrepreneurs, social influencers, and many more. It helps them to keep in touch with their audience and engage frequently. Instagram is a popular social media platform that most people find user-friendly and attractive. The features make it easy for people to connect to brands and other accounts they want to follow and engage.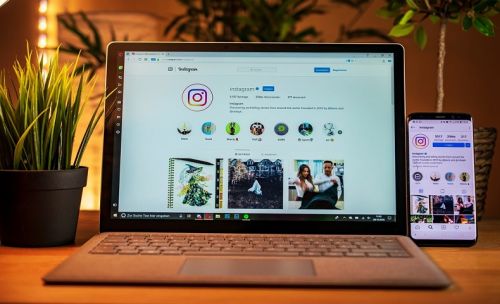 Increasing Instagram account followers
However, creating an Instagram account for your business doesn't gain you a huge follower count, until yours is an established brand. There are a few tactics that you need to employ here. One of the easiest ways is to buy 50 Instagram followers or more depending on the requirement. Today, there are service providers that make it easy for small business owners and start-up entrepreneurs to purchase such likes. These followers will appear like real-time followers. Usually, people follow those accounts on Instagram that have a vast follower base. So, like attracts like! Purchasing more followers will make you gain more, as well.
That aside, there are various other ways to increase Instagram followers. For instance, you need to ensure that your images are of HD quality and well-edited. You also need to choose the best content that matches your image theme. To ensure that the content reaches the correct set of audience, you need to use the right hashtags as well. Last but not least, you need to respond to user queries and like back your current users, to ensure that your Instagram account is perceived well. That will act as indirect word of mouth publicity, making it easy to increase your follower base.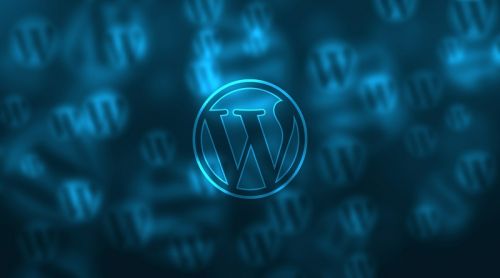 Link your Instagram to your WordPress site
The majority of businesses today have a WordPress site or corporate blog! Logically, it's a smart call to link your Instagram and WordPress blog or website, as this can help you gain an added follower base as well. Are you wondering why you should opt-in for it? The following pointers can help:
1. It will add to your Instagram follower base
Sometimes, your WordPress subscribers might not be aware of your Instagram account and vice versa. And these subscribers could be your potential followers and loyal customers as well. Since WordPress subscribers like to read and browse through quality content, getting to know about your Instagram account will be beneficial for them. That way, you can gain a new set of followers on Instagram, who can share your posts and also buy your brand's services and products. And if they are happy with the purchase, they might share the same in their blog or Instagram account, which will add more publicity and followers as well.
2. Using plug-ins are easy and hassle-free
Linking or embedding your Instagram account to your WordPress requires a plug-in. These plug-ins or tools help your WordPress users see your Instagram photos primarily and follow you. Today, you can choose from multiple plug-ins such as Instagram Feed, Instagram Slider Widget, Instagram gallery, and many more. You can choose the one that caters to your need. Also, there are free and paid versions to choose from. For instance, if yours is an eCommerce or business WordPress blog, you can use the Instagram Gallery plug-in to add more content easily and fast. You can browse through the plug-in list to know the features and make an informed choice.
3. It looks professional
When you have an online business, and you want to increase your online brand visibility, you need to do things that most eCommerce businesses do. Linking or embedding your Instagram account to your WordPress is the most sought-after way to keep your users updated and gain more followers. Besides, it also looks professional. As an eCommerce business, your brand must appear professional to create a lasting impression. It shows that you're updated with the current tools to keep your users updated about your business happenings, new services, and product launches.
4. Allowing more information to your existing and potential customers
Information is vital to gain more followers and keeping your existing users engaged! When you link your Instagram account to WordPress, you are providing your current users and potential ones with more data about your brand. Other than helping them to make an informed buying decision, it equips them with more data. That helps them to have a perspective about your brand and your industry vertical. Your followers will thank you for this.
These are some of the reasons for which you should link your Instagram and WordPress website. Today, the online business domain is becoming more competitive, with more brands walking in. Hence, it is essential to use smart tactics to keep your users engaged and provide maximum customer delight.
We are influencers and brand affiliates.  This post contains affiliate links, most which go to Amazon and are Geo-Affiliate links to nearest Amazon store.
I am interested in all things technology, especially automation, robotics and tech that helps change how society will live in the future.