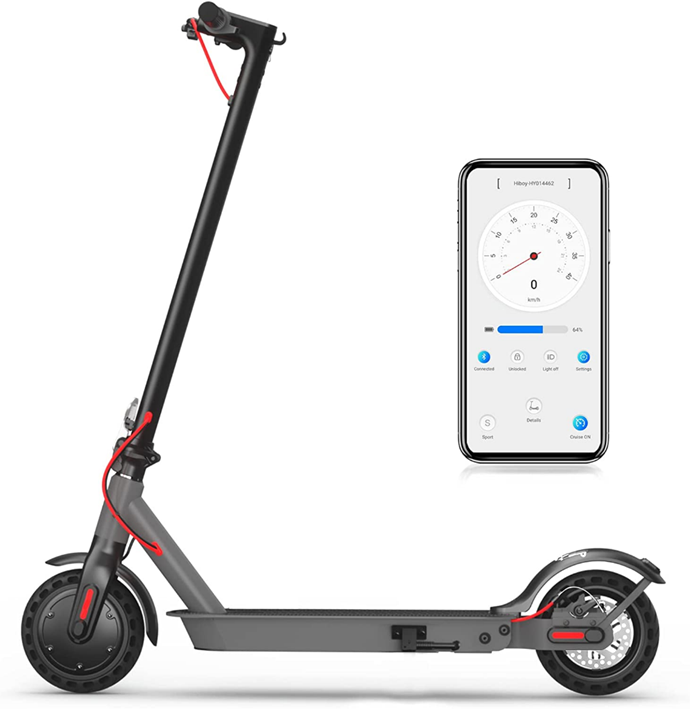 Looking for a high-performance electric scooter to have fun on the streets of your city without worrying about annoying traffic?
I think we all know that cars are means of transport with a high level of pollution and I don't just mean gasoline-powered cars, electric cars also have some disadvantages (of course, pollution is also much lower). No matter what type of car you have, traffic is often a big problem for millions of people around the world. I also believe that there are many more efficient and environmentally friendly means of transport so you can go to work or just have fun on the streets of your city. Among one these means of transport are electric scooters.
The electric scooter is a great means of transportation that allows you to move around the streets of your city without worrying about annoying traffic. Something to keep in mind is that not all offer the same performance, the quality of materials and maximum speed will depend on your budget, so I suggest not spending less than $500 if you want to get a good quality electric scooter. Another aspect to take into account is the battery life, it is important that the scooter offers good autonomy so you can enjoy a long trip without worrying about the remaining battery.
The Hiboy S2 is a great option to consider if you are looking for an environmentally friendly means of transport. This Scooter offers great performance so you can handle it and get incredible speed. It is ideal to go to work, university, or just have fun in the streets of your city. Below, discover the most interesting features of this product.
Features of Hiboy S2 Adult Electric Scooter
If you are looking for an electric scooter with good specifications and at a good price, then the Hiboy S2 is what you need to try. The main feature of this Scooter is that offers a power of 350W, so you can get high speeds so you can drive through the streets without worries. The 350W brushless motor is powerful enough for you to get a top speed of up to 19mph, you can get the top speed almost immediately (you can also adjust the speed). The Hiboy S2 is equipped with a 36V rechargeable battery, which means that you can travel a distance of up to 17 miles on a single charge (the distance may vary depending on the terrain conditions and the weight of the user). Another feature of this electric scooter is that it is equipped with disc brakes on both wheels, which guarantees fast and safe braking. You can also find front and rear lights so you can drive through the night without worries. You can download the "Hiboy" app so you can set the scooter and limit the maximum speed. Finally, you should know that the Hiboy S2 includes a warranty of up to 16 months for some parts.
You can buy this item here on Amazon
My name is Joel! I love to read, I go to university like most people my age.
In my free time I usually train boxing, I love music, I also know how to play the guitar and the harmonica.