For those who may not know, Skylanders is big business.  This console game is centered around action figures that you buy and sit on a USB portal which reads a chip in the action figure and makes the character appear in game.  Each character has a little bit of memory so that it stores the characters level and gear on the character itself as well.  Activision has made over $1 billion dollars with the Skylanders franchise and Disney was quick to release Disney Infinity to try and cash in on the action of combining toys with games.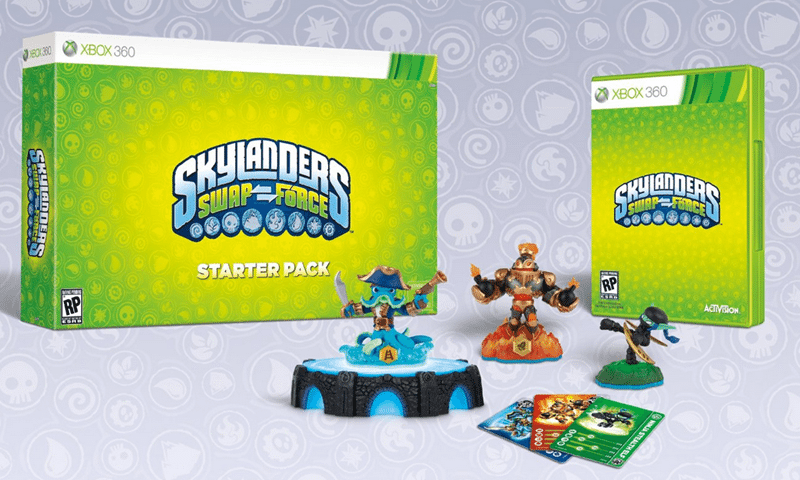 Now the 3rd Skylanders Game comes out for 2013 holiday season and is called SWAP force.  Simply the action figures for SWAP Force now have the added feature that you can pull off the bodies and separate them from the legs and swap them combining abilities from two different characters and creating combinations of characters in the game.  This little shift is brilliant actually because now 2 action figures become 4 combinations of abilities, and provides an added incentive to try experimenting with different combinations of bodies and legs.
My 8 year old already has this as his #1 item for his birthday coming up in November and he always gets the latest Skylander game, but due to the new action figure abilities I was reading that you must get the starter portal pack over for Skylander Swap Force, unlike with Skylander Giants if you had the original portal pack you can just get the latest game the portal needs new technology to be able to read the separate body parts so you can't use the original Skylanders portal with Skylanders SWAP force.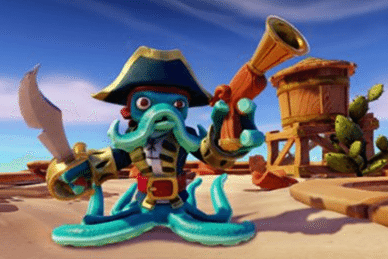 There are over 70 new action figures designed for Skylanders SWAP force, though 16 are unique new characters specifically to SWAP force and aren't just a next generation of previous characters.
All previous Skylanders will work with Skylanders SWAP force, so if you have those level 10 or level 15 giants from the previous games they will be able to be plugged in and advance in SWAP force.  Though you will not be able to take advantage of the swappable bodies, it may be fun to bring out your favorites if you haven't played them for a while.
My prediction is that Activision will have another hit on it's hand and Skylanders SWAP Force will be a big seller and hit for the Holiday 2013 season if my son's first grade class is a good indication.