Black Friday is here and this is the launch of the holiday giveaways here on Dragon Blogger, last year we did 10 days of giveaways but this year we wanted to make a full 12 days of giveaways. So stay tuned, every single day at the same time a new giveaway will launch and a new prize will be offered for readers to have a chance to win.
In all of the giveaways the same rules and terms and conditions apply in the widget, all giveaways are open to anyone anywhere 18+ unless the specific post says it isn't. In case of a physical product, then shipping is free to U.S. residents, but International residents will have to pay for shipping to receive the prize. If it fits in a flat rate USPS box this shipping is about $6 to Canada, $15 to U.K. and $25 to India/Pakistan…etc. Just to give you a guestimate on shipping costs.
Day 1 Prize: Kingston MobileLite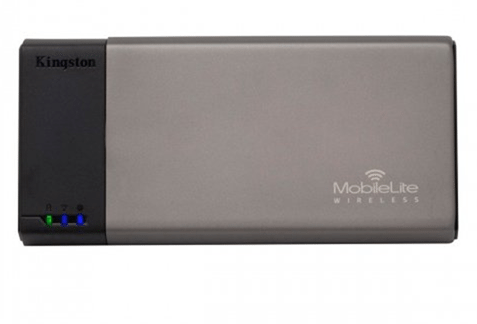 The Kingston MobileLite was reviewed previously on Dragon Blogger and is a wireless access point that servers as a media hub. You can slide in USB flash drives, SD Cards, MicroSD Cards and it will serve it to all your wireless devices. This allows you to take movies, photos and more on the road and not have to use up your internal storage on your mobile devices.
Enter to win the Kingston MobileLite!