In an effort to continue bringing great tech gadget giveaways to the DragonBlogger.com fans we bring you the latest Google Nexus 7 Giveaway, this one is brought to you by The Best Web Hosting Service and is run exactly like our standard Google Nexus 7 Sweepstakes here on DragonBlogger.com.
Why do we keep giving away the Google Nexus 7?
Quite simply actually, there is no better bang for the buck tablet than the Google Nexus 7 with a free open ecosystem unlike the Kindle Fire HD and it has more power than the iPad Mini at half the cost.  Google Play will soon reach a million applications and will eventually overtake iTunes as having more applications, games and entertainment options it is only a matter of time and in just the past year Google Android has come a long way with tablets.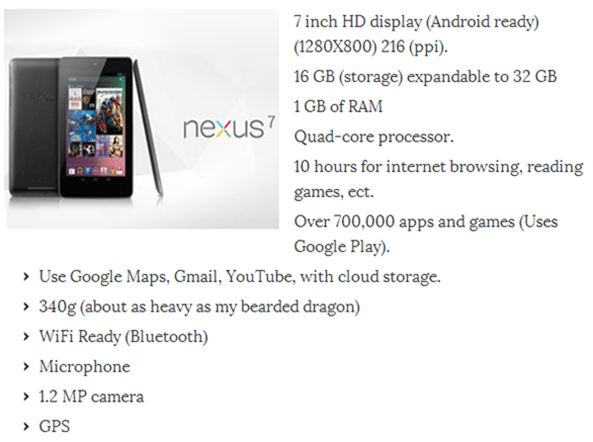 Enter for a chance to win a Google Nexus 7, the giveaway ends on February 28th 2012, so remember to share your ptab.it link and get as many bonus entries as possible.