Once again I have teamed up with Tuan from TechWalls and others to help giveaway another awesome product to technology fans.  This time the Kindle Paperwhite was chosen. Sometimes you just want to read and the Kindle Paperwhite has an incredible e-ink display with it's own back lighting so you can read in the dark without disturbing those next to you.  The clarity of the Kindle Paperwhite for reading books is easier on the eyes than an LCD tablet screen if you read for hours and is clear as day in the brightest of light or in the dark.
Enter now to win a Kindle Paperwhite and finally start migrating all of your books into digital format!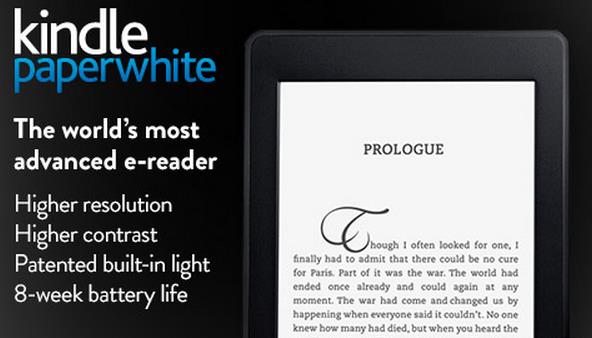 What type of books do you like to read?  As you can guess I am pretty much into fantasy, fiction and Stephen King, R.A. Salvatore, George Martin and others are my favorite authors.