I am a big fan of the Snowpiercer TV Show which features Jennifer Connelly and Daveed Diggs about the last of humanity surviving on a train circling the globe with the story taking place just 7 years after the start of the catastrophe.  Humanity is sorted into train cars based on purpose and a class system with the wealthy in the first few cards to the tailies who are people who managed to stowaway on the train and survive in the last cars.  The first season has surprising depth and is a great way to dive into the story before you pick up the second season which just finished a few months ago.  This is your chance to enter to win a copy of Snowpiercer Season 1 which is delivered from Amazon as a physical prize to one lucky winner.  See contest rules below the giveaway entry.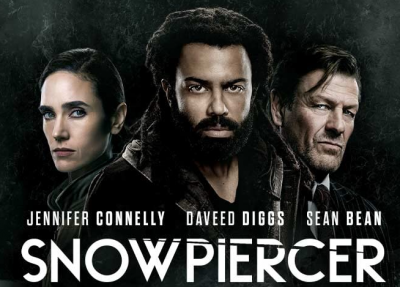 Enter to Win a Copy of Snowpiercer: Season 1
a Rafflecopter giveaway

Good luck on entering this sweepstakes which is sponsored by Film Book.
Contest Stipulations and Legal Assertions
These contests are only open to U.S. residents over 18 years old.
The prizes will be mailed directly to the winners through USPS or FedEx.
Please note that the assets included within this message were delivered to you for promotional purposes. Any actions that you complete with the provided assets are your liability and should comply with both local and international laws.