So a peer blogger had a spare one of these to give away and offered it to one of our readers because they like me love giving away stuff for fans.  This item today is the Wallet TrackR and in case you don't know this is a credit card sized Bluetooth 4.0 device that either attaches to your keychain or you put in your wallet.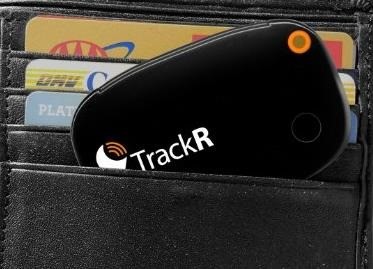 Then you can use your Smartphone to always keep track of your wallet or keys, never lose them again.  You get a distance locator as well as a map of where your items are located.
The Wallet TrackR works in both directions, you have a button on the Wallet TrackR which lets it RING your phone so that you can find it if you misplace it.  It will even make your phone produce a RING while it is in silent or vibrate mode so you are sure to find it if it slips between couch cushions or say you left it at the theater which almost happened to me once.
The Wallet TrackR has replaceable batteries which last up to 2 years so you don't to worry about charging it!
Enter to Win a Wallet TrackR
Thanks to Margret Berry for offering a Wallet TrackR for one of the Dragon Blogger fans!