So when polling for fans about what they wanted as our next giveaway after the Nintendo Switch giveaway the majority of fans had an interest in dabbling with 3D Printing and a 3D Printer giveaway was voted as the next big prize giveaway from DragonBlogger. So we had reviewed a few 3D Printers here on the team and I made the decision to choose 1 specific model that was the arguably the best bang for the buck 3D FDM Printer especially for amateurs and people new to 3D printing. The 3D Printer we are giving away is the ELEGOO Neptune 2S 3D Printer.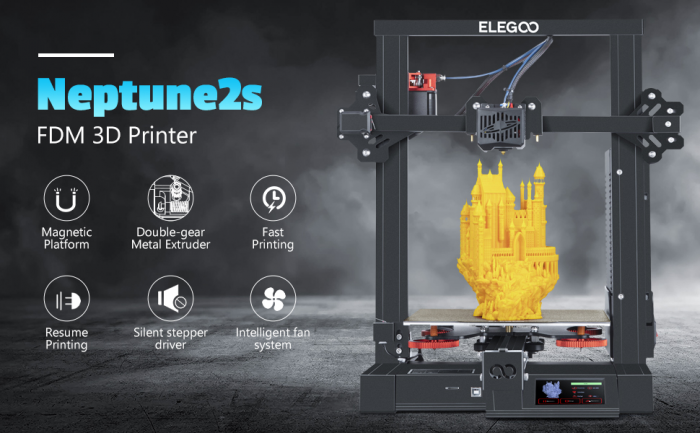 This printer has a double-gear metal extruder and the elasticity adjustment mechanism of the extrusion spring reduce nozzle clogging and helps avoid the problem of tooth skipping of ordinary extruders.
It has among the highest satisfaction and review ratings around and generally should work well for anyone. In addition to the printer however, we have teamed up with DURAMIC 3D who joins us as a co-sponsor and will ship a random 2-filament spool pack to the winner as an additional prize. So you don't only win the printer, you also win enough filament for it to actually print some stuff after you use up the sample filament.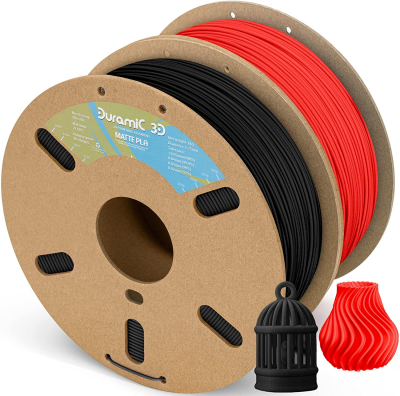 Thanks to DURAMIC 3D for sponsoring and one rule to note, is if you are outside the USA then the only prize substitute is a $300 gift card or PayPal. There is no substitute for the Filament pack, only the ELEGOO printer itself. The printer and filament can only be shipped to a USA Residential address, but if you enter from outside USA you will be able to receive the $300 via PayPal or Gift Card instead as prize and hopefully buy a local 3D printer.
Enter to Win the ELEGOO Neptune 2S 3D Printer
Win an ELEGOO Neptune 2S 3D Printer