We are influencers and brand affiliates.  This post contains affiliate links, most which go to Amazon and are Geo-Affiliate links to nearest Amazon store.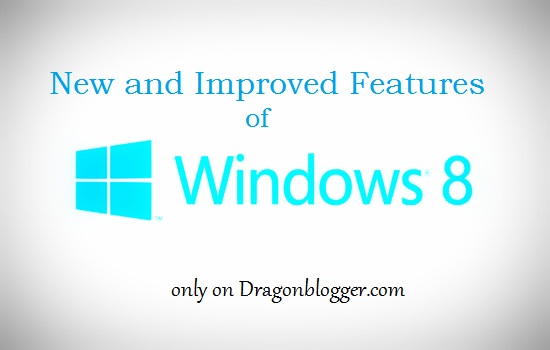 Microsoft has been, for a long time now, touting Windows 8 as its bid to counter the rising dominance of Apple in the computing world through mobile devices. While PCs remain its main source of revenue, Microsoft has recognized the need to pay sufficient attention to Mobile and Tablet PC users if it wishes to retain the level of market leadership it currently enjoys. Windows 7 did have a mobile version, but it didn't make any significant inroads – partly due to Android OS and partly due to comparatively huge sales of iPads and iPhones, especially in the past couple of years.
Windows Phone 8 could be Microsoft's one redeeming shot at reversing the unfavorable trend in OS preference. As of now, mobile PC users are growing at a much higher rate than desktops and laptops. Thus, the success of Windows 8 in the traditional PC market might be less important than in the Tablet PC market. It might just decide whether Microsoft will make a foothold or be wiped away from the Mobile OS market.
While I've tried Windows 8 on my laptop already, and found several enticing UI features, there were a few major bugs. If Microsoft fixes them soon, the following factors will probably make it a serious contender in mobile devices too:
Efficient Start Screen – Windows 8's Modern UI offers more efficient tiles and per screen information efficiency than ever before. Booting up to a menu makes computing faster and easier.
Eager Hardware Makers – Hardware manufacturers like Nokia, HP, Samsung and Toshiba have so far shown a lot of interest in Windows Phone 8, making it plausible that Microsoft will be shown the same loyalty as in the traditional PC segment. Several Windows 8 Mobiles are expected to be available by the time 2013 rolls in.
Apple vs Samsung lawsuit – Apple's victorious $1 billion lawsuit against Samsung will probably make the deal with Microsoft a major pillar, also encouraging other hardware vendors to place their bets on Windows Phone 8.
Nokia as a major ally – While Nokia's dominance in the mobile handset market might be weakening, it remains a major ally if Microsoft hopes to overcome Apple and Android tablets.
Closed Code Development – While Android users have to go through UI changes every once in a while due to its Open Source development model, Microsoft Windows Phone 8 like Apple's iOS will be more standardized and secured. As mobile PCs gain increased application, security and consistency of the platforms will be major factors.
Solid and Elegant UI – Both hardware makers and Microsoft have done a tremendous job of delivering easy-to-use and easy-on-the-eye tablet PCs so far, and will probably become popular not far from release. If resource management is taken care of, why would there be any complaints?
Accelerated App development – While Google and Apple have make strong footholds in the apps market, Microsoft is working hard to catch up. Especially in Tablet PCs, apps are a major consideration when selecting a device and OS.
Cross-platform unification – With largely similar UI for desktops, laptops, tablets and mobile phones, Windows 8 could gain approval much more quickly. Adapting to the new UI would be quicker when you use it more frequently!
Near-Field Communication Integration – Windows Phone 8 comes with advanced integration of NFC technology for payments and navigation, and makes it much more user-friendly.
Improved Geo-Mapping for Navigation – Using satellite communication and hardware mapping features, Windows Phone 8's advanced geo-mapping capabilities will influence popularity significantly.
Are you planning on getting Windows 8 for your tablets and mobile phones?
We are influencers and brand affiliates.  This post contains affiliate links, most which go to Amazon and are Geo-Affiliate links to nearest Amazon store.
I'm a Generalist Researcher working on a Theory of Reality, Horticulturist, Blogger, Natural Systems Analyst and Amateur Architect