Windows 8 Live Mail comes with a default signature that is pretty generic and says something like –Sent from Windows Live like Apple does with "Sent from iPhone".  It took me a few minutes how to configure a Windows Live mail signature but it was better than leaving the default signature message by far.
Most people want a custom signature in Live mail and this little tutorial will show you where to go to set a custom mail signature in Live on Windows 8.
Here is a video tutorial less than 2 minutes long:
Manual Steps to Create Custom Windows Live Mail Signature in Windows 8
First open your Live mail application

Then scroll mouse to right or hit Windows + c to open command bar on right side of screen.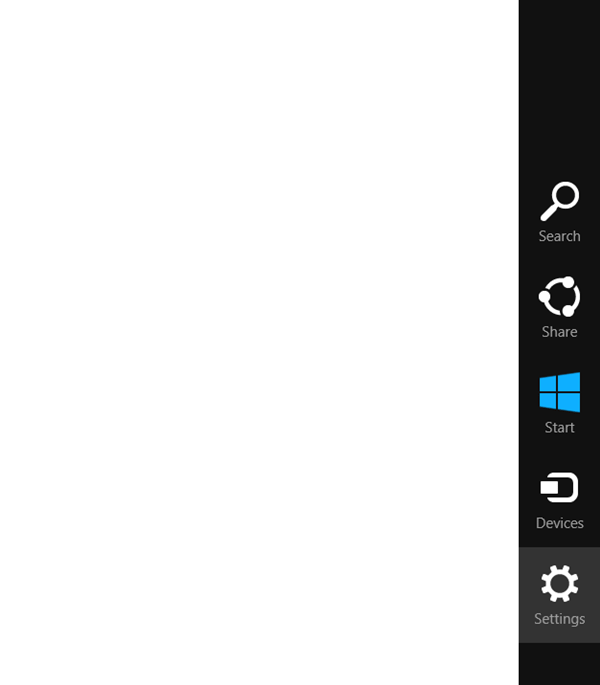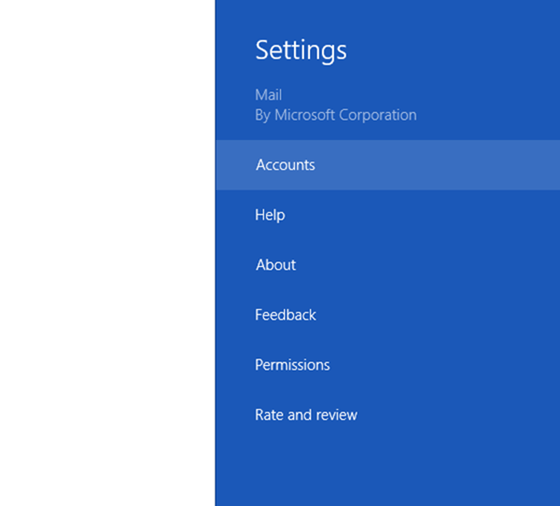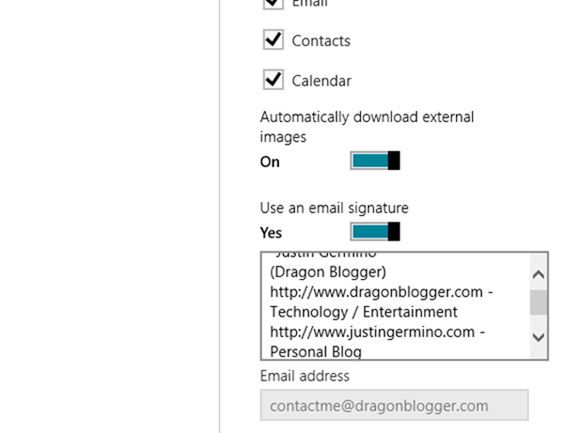 Under Use Email Signature you have the ability to change and edit your email signature.
Now unfortunately I don't see a way to read in a signature from an html file and this input box accepts no html whatsoever, it just presents what you type as what it reads.  This means you can't create working hyperlinks, insert images or do anything fancy with your signature from the Windows 8 Live mail application.
This is one of the main reasons why I still use Mozilla Thunderbird even with Windows 8 and the Wisestamp signature tool.  This allows me to create visually impressive and professional email signatures that look like the following: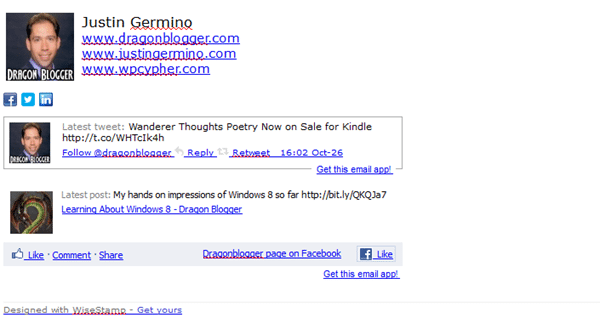 Until Live Mail allows for html signatures or there is a plugin for it like Wisestamp I won't be using the Live mail application, even though it is nice that it notifies me and shows new messages on the start screen the lack of signature means I leave that application open for the reminders/notifications and use Thunderbird to compose all of my emails when I send emails out due to the lack of customization options for Windows 8 Live mail signatures.