We have partnered with gaming peripheral brand EKSA to bring you a new giveaway today!
The EKSA Dual Chamber Drivers separate bass and mid-high frequencies into their own dedicated chambers, reducing interference and provides superior sound quality with strong, solid bass and natural mid-high tones. This headset also sports Ohno Continuous Casting (OCC) material features less signal loss, better high-frequency extensions, and extremely high signal transmission performance. It has a flexible cardoid mic that minimizes picking up background sounds.
You can pick up this gaming headset on Eksa Direct
The EKSA® W1 RGB Headset Stand converts any headset into having 7.1 Virtual Surround Sound which is a really cool feature and it has dynamic RGB lighting (controlled by touch) on the base which of course gives you a better gaming experience with 3 USB ports this headset stand doubles as a USB charging and data port hub too.
You can pick up the EKSA W1 Headset Stand on Eksa Direct
Enter to Win the EKSA AirComfy S Superlight Gaming Headset + Headset Stand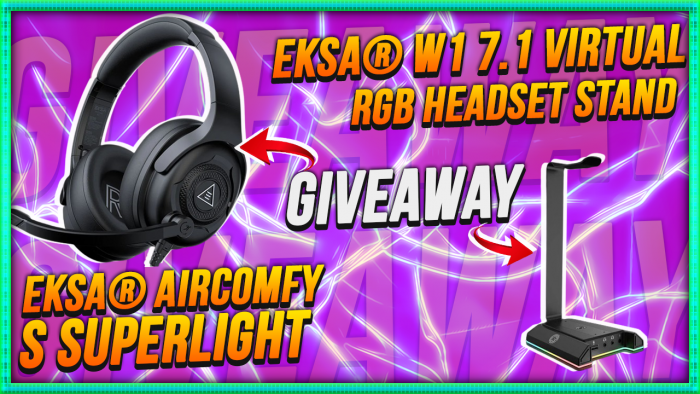 Enter to Win EKSA AirComfy S Superlight Gaming Headset + Headset Stand