The WordPress Post Editor has a redesigned Add Media and now allows you faster access to not only uploading images, but also searching your media gallery and quickly choosing which image you want to set as your featured image.
I did a video overview showing the new WordPress 3.5 media functionality, I only wish that the main browse media was updated to be as responsive as well.
The new Add Media button takes you to the upload window where you can select or drag and drop files to upload.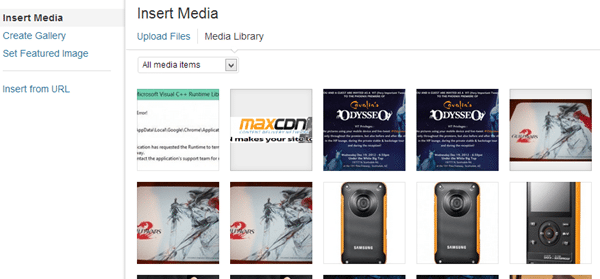 From here you get to select which image or images you want to insert into your article and you have the ability to select the size in a drop down, add the title/text.  You can edit the information for images faster, as well as query your media library to find the image you are looking for.
To the left is the ability to quickly create galleries for your images, or set the featured image which now can be done right from the add media button instead of having to use the Set Featured Image link on the right side of the blog post (which still exists but you no longer need to use it separately).
The Image Editor opens in a new window or tab now and lets you quickly modify the images you have uploaded.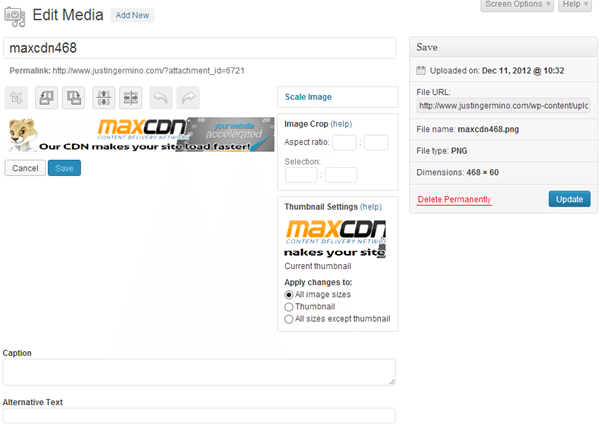 My only wish would be that it can let you rename the filename of the image on the server, I still upload many images from Live Writer which come across with crappy file names and it is cumbersome to have to rename them via other manual methods after they are transferred to the server.
What do you think of the new Media Editor in WordPress 3.5?
Have you upgraded your WordPress versions yet to 3.5?  There are many developer changes and functions added as well that I am sure we will see leveraged in themes and plugins released in the near future, but for now this was the major change that most casual users of WordPress will notice right away.