We are influencers and brand affiliates.  This post contains affiliate links, most which go to Amazon and are Geo-Affiliate links to nearest Amazon store.
WordPress, one of the world's most powerful CMSs incorporated the classic editor for a long time, requiring the content writers/editors to know about HTML, shortcodes, and all type of widgets, if they were to create posts and web pages. Needless to say, most of them were looking for a rather refreshing experience, one that is intuitive and writer-friendly. An update was long awaited, and that is why WordPress came up with a whole new editing experience with Gutenberg. WordPress 5.0 (beta) was released on 6 December 2018 along with the new editor, with an intent to revolutionize the way content is created in WordPress.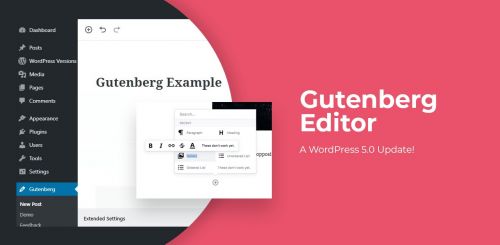 The best thing about the Gutenberg editor is that it is completely block based. You can not only create content but also visualize its placement on your webpage with the help of blocks, and that too, without coding. Simple, right? Well, that's not all. A lot more lies in store:
On that note, here are the 5 most important things to know about the Gutenberg editor:
1. Blocks, Blocks, Blocks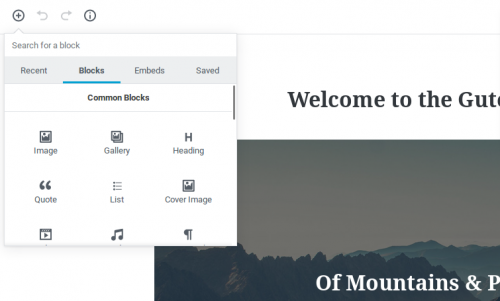 Creating and organizing content in WordPress could not get any easier. With the newly introduced block system, you can now create and structure your content the way you want, in a matter of seconds. No coding, no shortcodes, no HTML. Just click on the blocks and drag and drop them around, unleashing your creativity. What's even more amazing is that you can change and restructure a block without affecting the others. Say, you want to add a paragraph to your WordPress post. All you need to do is simply click on the 'Paragraph' block, and drag and drop it at the desired location. You can then start writing the content for your paragraph in this block. Similarly, if you need to include a list, use the 'List' block and go about it the same way. It's that easy!
2. Designers, developers, and marketers will benefit, big time!
When it comes to including multimedia elements within the content, Gutenberg does it seamlessly, one of the few things that were missing from the classic editor. You can use the content blocks to embed not only content but media too, without affecting the other page elements. Designers and developers can now place media elements smartly without having to write additional codes. This even enhances the user experience since various factors such as responsiveness, resolution, and screen size are also considered while adding and aligning these elements. The page builder and content blocks allow designers to be creative and avoid the risk of coming up with something repetitive.
3. Gutenberg solely focuses on one thing – Content!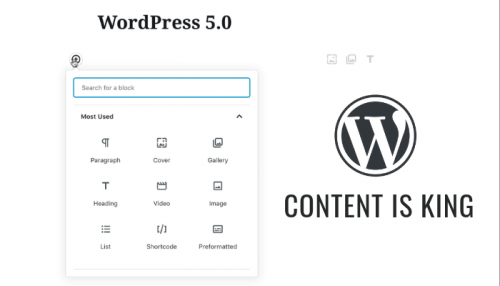 Good roots for content-rich websites, ain't it? Gutenberg is designed to provide more support to content-oriented websites. It also allows more white space as compared to the classic WordPress editor. When it comes to making certain changes and adjustments to the content, Gutenberg offers a lot of new tools which were not present in the previous version of the content editor. It provides the user complete control over their content along with an intuitive interface. For example, content creators can include a 'table of contents' section to make it easy for the readers to jump to a certain section of the content page. It also allows users to easily include anchors to link particular sections or paragraph of their articles. The word count is now displayed as a popup for easy viewing, unlike the previous version that displayed it at the bottom of the editor.
4. Gutenberg is all for custom development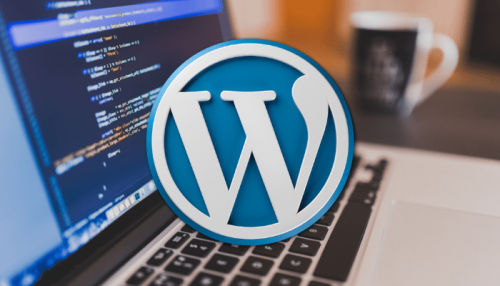 If you're into WordPress custom development and would like to use Gutenberg for only some specific parts of your WordPress page, rest assured, the editor won't let you down.. For example, since it works best as an article organizer, you might want to use its features only for creating and structuring your blogs. This is possible with the Gutenberg Ramp plugin. You can enable it for some specific post type while using the classic editor for all other kinds of posts. The plugin won't affect the content you may have worked on through the classic editor. This will help you in getting the most out of WordPress.
5. But the pros come with cons, there's no denying that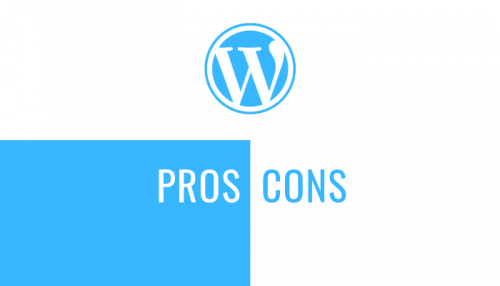 Gutenberg has not only made managing content easier, but it has several other pros as well. Some of these are as follows:
It eliminates the need for TinyMCE to create a design that is advanced and consistent.
The concept of blocks disregards the need for coding to create and organize content in a WordPress page. Also, the blocks are reusable and can be customized for future use.
The editor comes with a responsive interface so that developers don't need to restructure the content for different devices.
More screen space gives a better experience to the users.
But then, besides these pros, the new editor has its fair share of cons as well.
Markdown support is missing from Gutenberg at the time. However, it will soon be added.
It only allows partial support for metaboxes. Full support is still under process though.
Compatibility issues might arise, but they can be fixed with the right plugin.
The Gutenberg development team is still working on the editor to overcome the shortcomings. Also, the pros do seem to outrun the cons.The new Gutenberg editor is quite an innovation. Some also believe that Gutenberg is the future of content editing. And why wouldn't it be? With its comprehensive block structure, easy incorporation of multiple content types, new content organization tools and of course, a better customer experience, Gutenberg will definitely reshape the way WordPress content is managed. Do out its state-of-the-art features for yourself before you make an opinion!
About the Author: Rohit Bhateja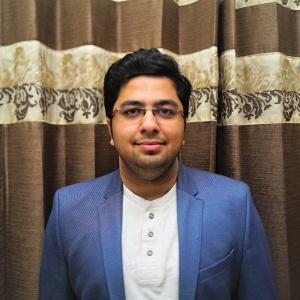 Rohit heads the Digital Marketing team at SunTec India, and loves helping people & brands plan, optimize and implement strategies. He has spent majority of his career gaining experiences in areas such as strategy formulation, technical know-how, team management & leadership. Rohit also enjoys reading, researching new technologies and sharing his knowledge.
We are influencers and brand affiliates.  This post contains affiliate links, most which go to Amazon and are Geo-Affiliate links to nearest Amazon store.
This is the Dragon Blogger Guest Bloggers account for author's who want to submit articles and only have credit in the post instead of having to manage their own WordPress profile.