Xbone One has released its latest console and I couldn't wait to get my hands on it. I thought I would share with a small unboxing blog. Gone are the days of the big and bulky square box.  Now it is a slim rectangle box that is about 4 inches thick.  Custom Xbox One S 2TB Console and Crimson Omen controller.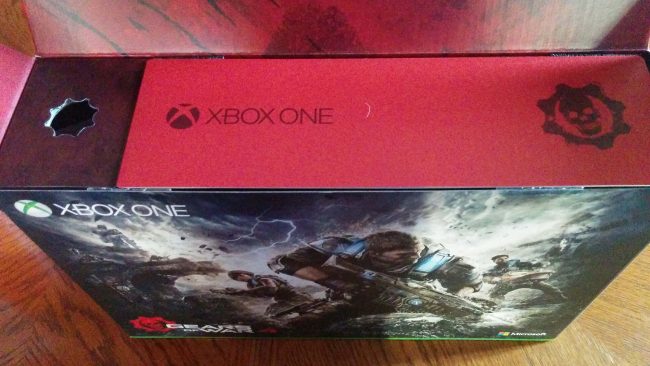 Everything is nicely packaged. A place for everything and everything in its place.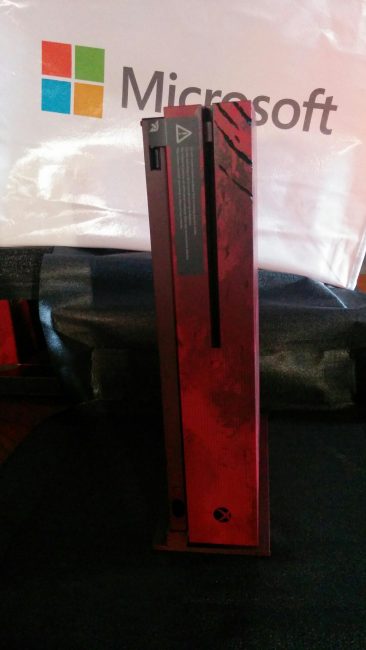 The Xbox comes with a verticle stand. Both sides of the console have designs on them.  Hopefully, you don't have to hide this gem inside your television stand.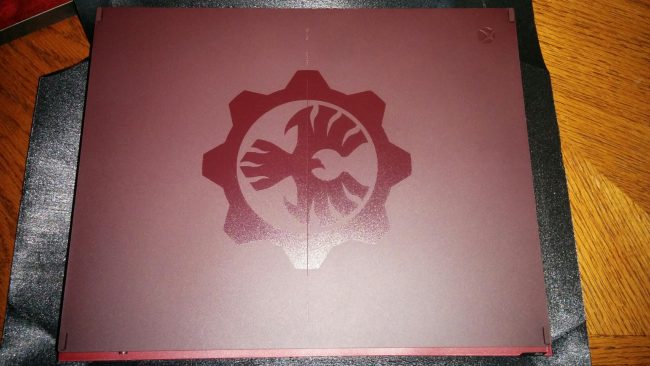 This is the design on the side that you would be hiding if you have to lay it down on your tv stand.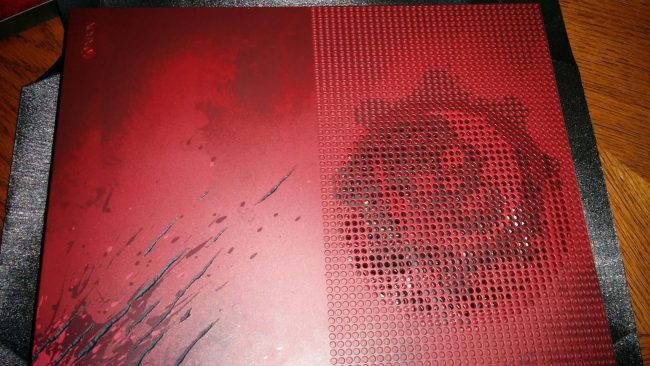 This is the design from the top of the console.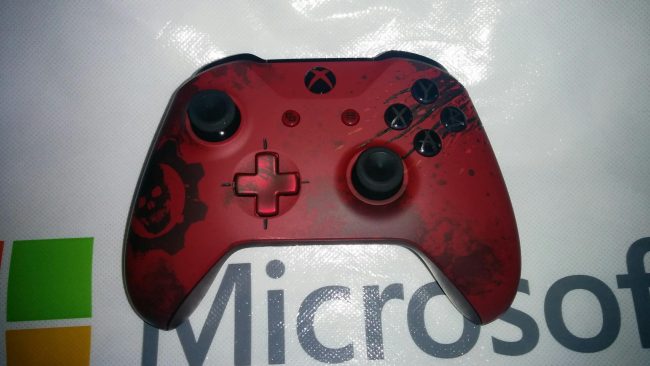 The front side of the controller that is included.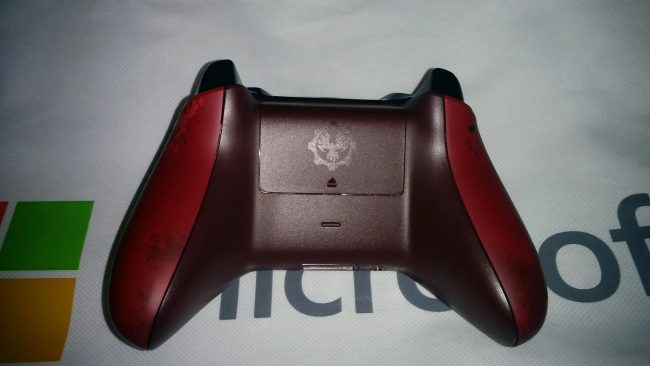 The design on the back side of the controller.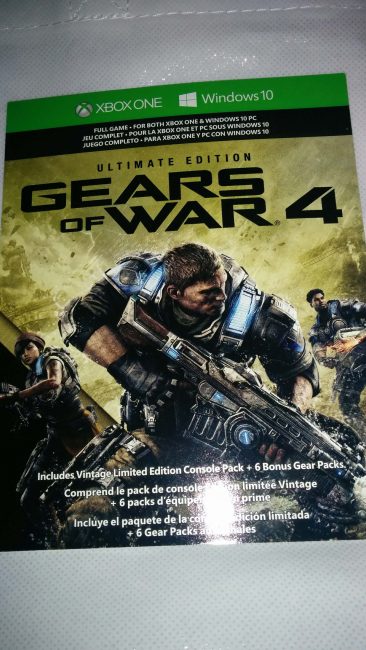 Included as well is a digital code for Gears of War 4. People with this will get access to the game 4 days before the actual game is released.  Also, comes with exclusive Vintage VIP Pack, featuring Vintage JD, the Vintage Gnasher and Dropshot weapon skins, Vintage JD Emblem and Vintage JD Bounty for extra XP.  As well as
Permanent access to 24 additional DLC maps (two per month per year) for private play
Access to an exclusive Developer Playlist where new maps, modes and features can be tested prior to broad release
The Starter Airdrop, a collection of 17 assorted Gear Packs
A few other features of this console are it streams video and you can  watch UHD Blu-ray movies in stunning 4K Ultra HD.