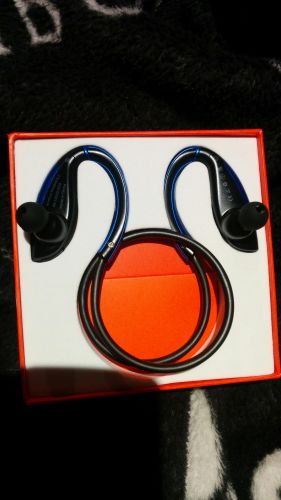 After my last earbuds review not working out for me, I went and purchased these ones.  I go to the gym and needed a good reliable set that would fit and stay put.  My ears are on the small side and have had a hard time trying to find a decent set to stay put.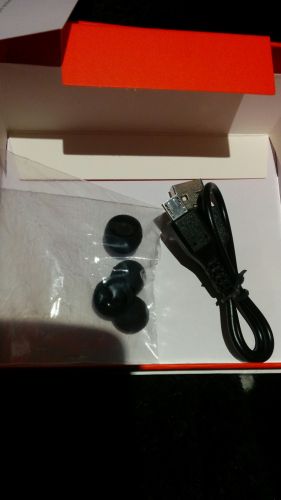 Included with the earbuds are 3 sets of rubber buds to help fit your ear better and a USB cord for charging them.  It came with the middle ones already on. I had to change them to the small ones. It was very easy to remove and get the new ones on securely.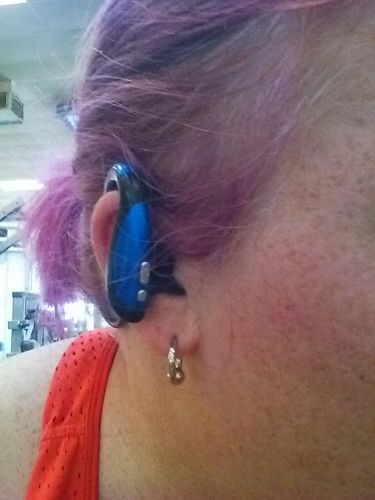 At first, I thought this was going to be another fail as they did feel a bit too big. But surprisingly enough they stayed in place during my whole workout.  You can see they sit a bit above my ear but with the rubber, it held its place in my ear.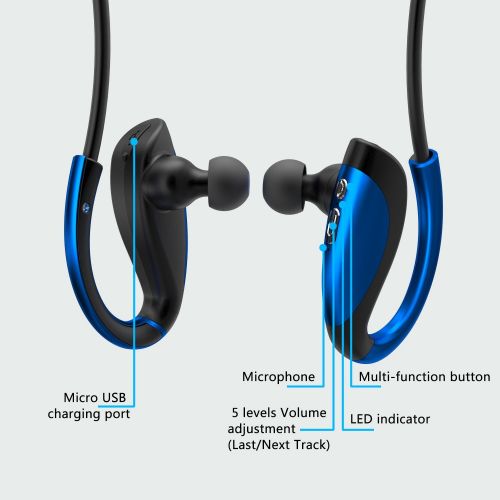 Now to get into some specifics of the headset.  The design is ultra-lightweight and causes less pressure to the ears, which provide a comfortable wearing experience. They are so light you forget they are on your ears.  The battery life for the earbuds is more than 150 hours of standby with a single charge and more than 8 hours continuous talk/music time.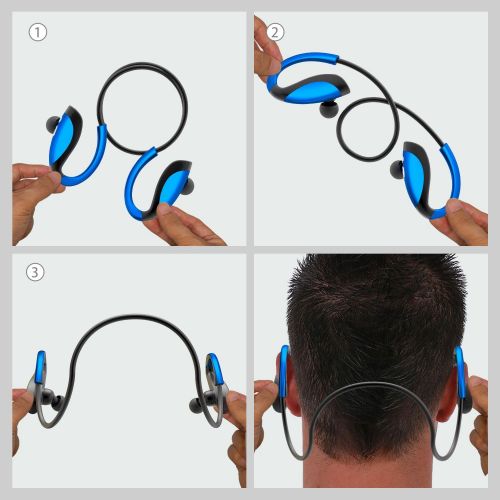 It pairs easily with smartphones, tablets and other Bluetooth enabled music devices quickly. Support connecting two Bluetooth devices simultaneously. It has a 10-meter working distance, which is extremely good for using while playing sports or working out. 
It has stereo sound and hands-free talking with HD microphone and CVC6.0 noise cancellation. I can even connect this to my smart tv making it great for when I am watching my ASMR videos.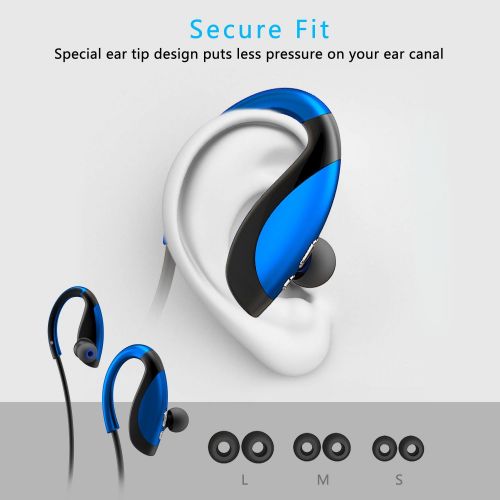 For earbuds that are on the cheaper end ( i paid $20 CAD), I found these to be secure and have great sound. This was an impulse buy but glad I finally seemed to have found a good pair to use at the gym.
Some photos are my own. Some are from Amazon and currently these Bluetooth headphones from Yuwiss only appear to be on the Amazon Canada store and not listed on the Amazon.com US store yet.