We are influencers and brand affiliates.  This post contains affiliate links, most which go to Amazon and are Geo-Affiliate links to nearest Amazon store.
When you need that extra sound for the home theater projector there can be many choices. One of these choices is from Joly Joy. The have come out with a 40w Bluetooth soundbar. This is a wireless Bluetooth 2.0 Channel Stereo sound bar with a remote controller.
Package Contents
1x Bluetooth Soundbar

1 Remote Controller

1x Power Adapter

1 x 3.5mm to RCA Audio Cable

10 x Screws

4 x Wall-mounting Brackets

1 x User Manual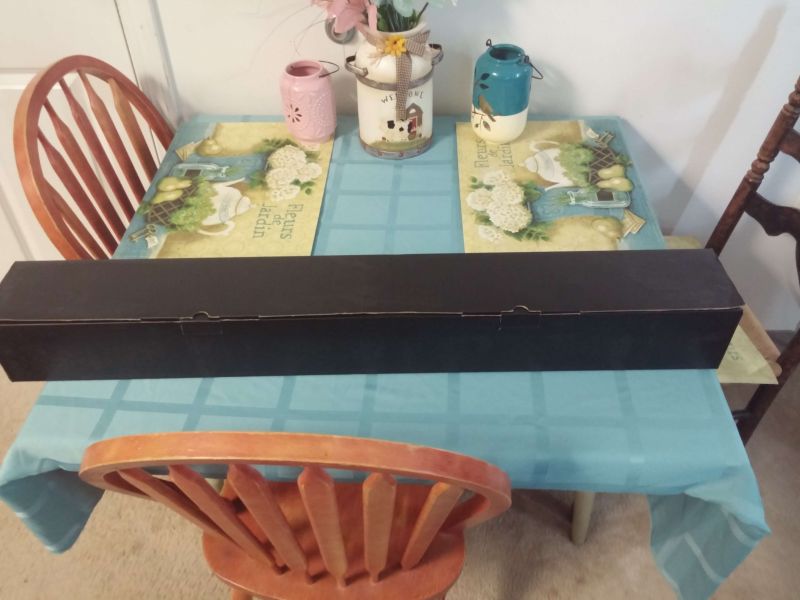 You can tell from above what comes in the package. The one Piece you can not see is the battery that is already in the remote control itself. The remote comes with what I call a watch style battery. It comes with several buttons. The buttons are power, arrow or track and volume, mode, bass/treble, and music and movie mode. The arrow buttons let you play and pause and turn the sound up. The remote is simple and very easy to use. Let me show you a close up of the remote.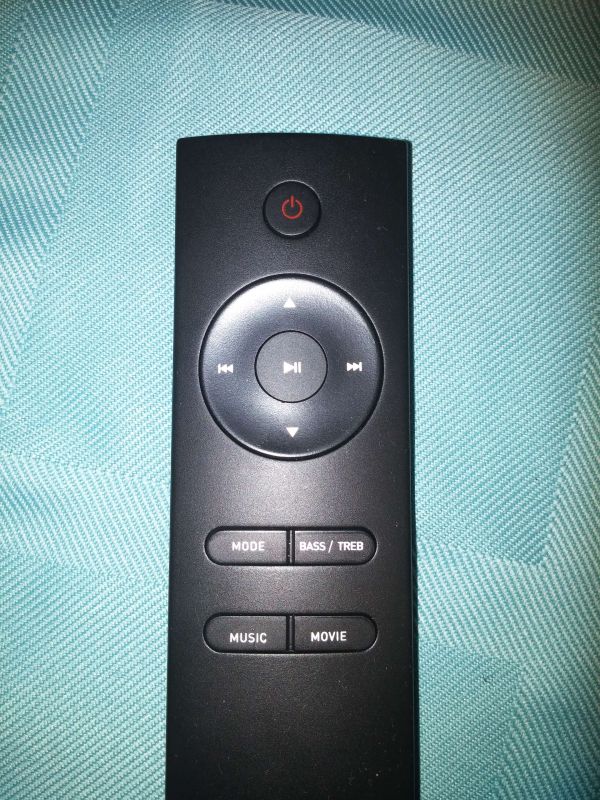 Check Out My Unboxing of the Joly Joy Bluetooth Soundbar Here!
The Joly Joy Bluetooth Soundbar!
The soundbar itself is long and sleek looking. It has mesh on 3 sides that bend with the curves of the soundbar. On the back is where you connect the power plug, 3.5mm jack aux port, coaxial port, and one digital port. All of the ports work well when tested and none had loose plugs or revealed any weakness. I did however, stick with the 3.5mm jack since it worked best in my situation besides the Bluetooth connection.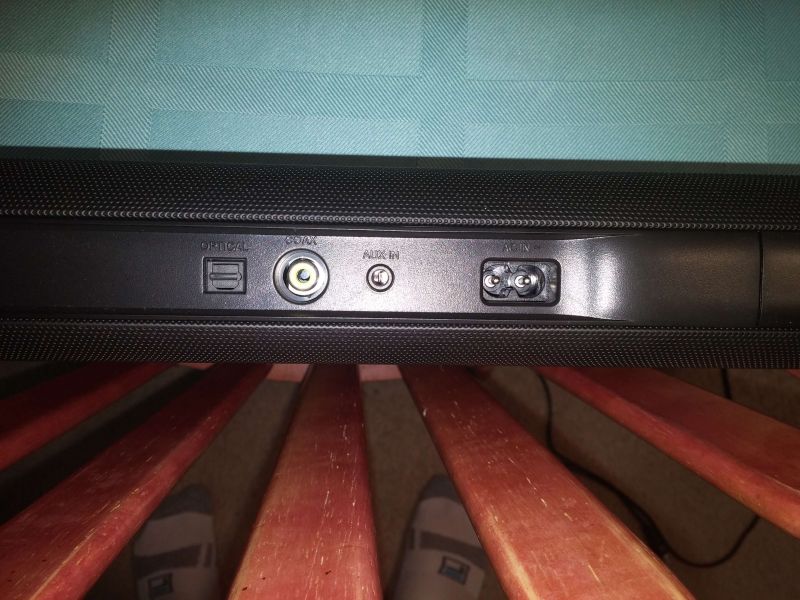 On the front behind the mesh is a digital screen. This screen tells you what volume you're at and what mode your on. It glows in a nice blue color.
You can see from the above photos the blue lettering that shows on the screen. Now on the sides of the soundbar, you have the power button, volume button up and down. Then on the other side, you have the USB  charging port.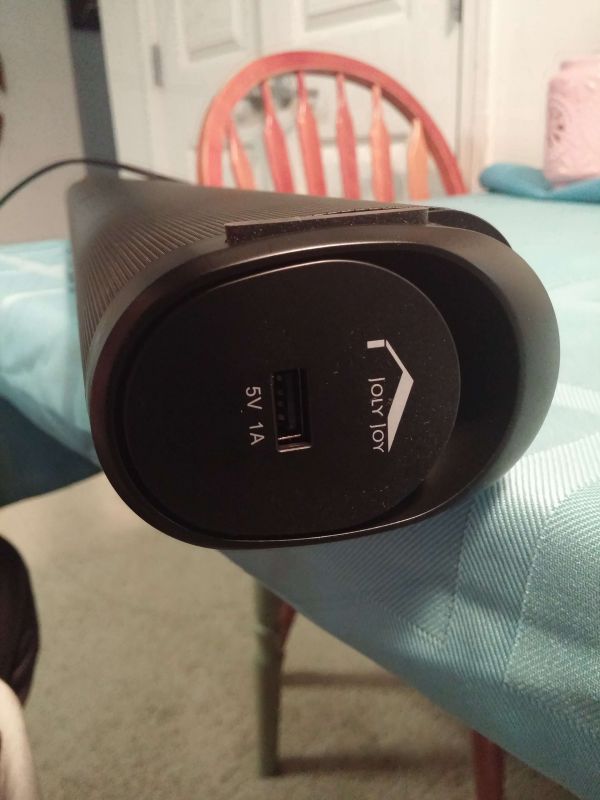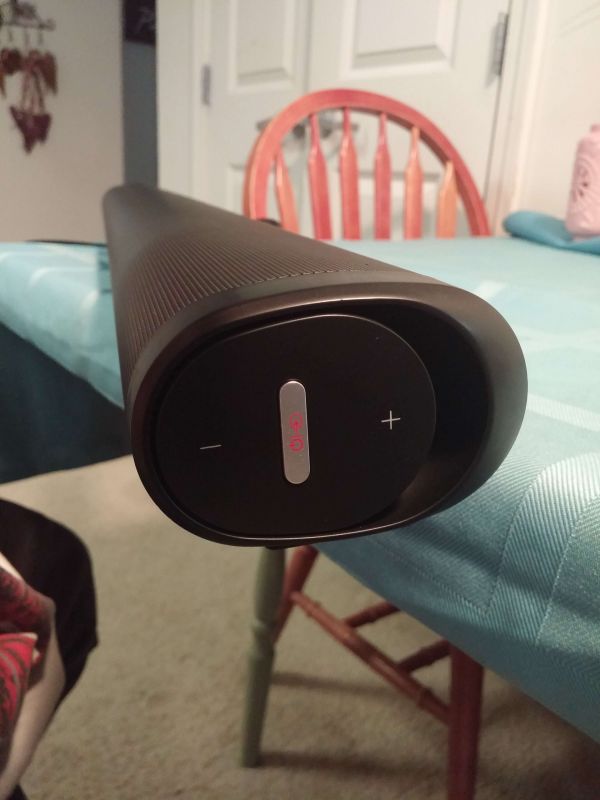 The sound bar itself is nice and loud. They rate it at 40watts. That 20 watts per channel. Now that not is rated in RMS but plenty loud enough to watch your favorite show or music at high volume. I would have loved to see a subwoofer with it or the option to add one linked to this that way you get the rumble of the bass along with the highs from the soundbar. On the back, you also find the screw holes for the wall mount. Now  I did not use the wall mount since I had a shelf where I tested it at. On the bottom, you have two nonslip rubber feet.
How the Joly Joy Bluetooth Soundbar Sounds!
Now it sounds good files the room well with sound. Now it dos not have that deep bass that some may want but does the job at hand. The treble is nice and clear. Watching movies this soundbar stands out more with the highs. If you listing to music the high/treble stands out more just like watching movies. I would love to see that fixed in their next soundbar but for the price, I don't see an issue here.
Final Thoughts on the Joly Joy Bluetooth Soundbar!
The Joly Joy soundbar is a nice addition to the home theater projector in my house. It comes at a nice price of $99.99 Now they did give a discount code to share with our followers. I will post that at the very bottom of this review! The soundbar sounds nice and covers what the projector itself can't in my setup. I would love to see some more bass in this bar or at least an option to add a subwoofer as that would finish off the movie experience this is meant to be for. Now the Bluetooth is easy to connect as you would expect, you just press the power button until you hear it beep and see BT on the Joly Joy soundbar screen. Then you connect it to whatever device you're adding by selecting it and it should pair no problem.
I did try it with music and it showed connected. It does seem to connect well with very little sound loss and makes for a great living room music speaker too. I think Joly Joy did a great job on the design of this 40W Bluetooth Soundbar.  When all said it done for a $100 dollar soundbar it works just like you would expect.
Notices:
1. Promotion code is active now and ends until August 30th
2. Promotion code works for Fulfilled by Amazon (FBA)
Promotion Code: Dragon66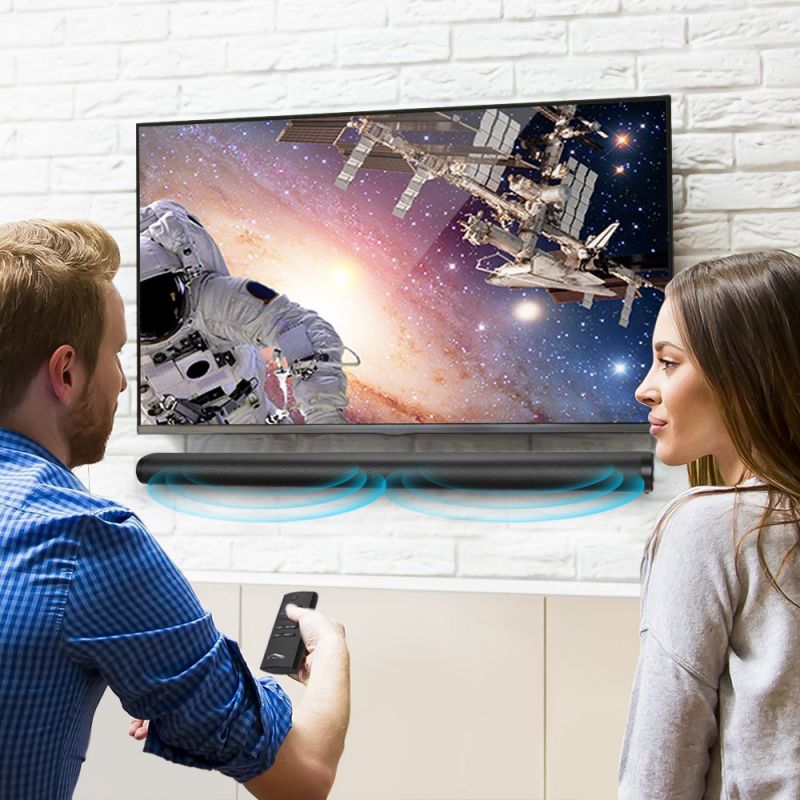 Disclaimer: Joly Joy sent me their 40watt Bluetooth soundbar to test and review. All opinions are mine and mine alone!
We are influencers and brand affiliates.  This post contains affiliate links, most which go to Amazon and are Geo-Affiliate links to nearest Amazon store.
Hi everyone I'm James Braga. I was born in Oregon and moved to New Hampshire a few years back. I love most things that have to do with video games and electronics, It doesn't matter if it for a car or a house, if it has electricity in it i will love it . I'm also in school for Information Systems Technology.