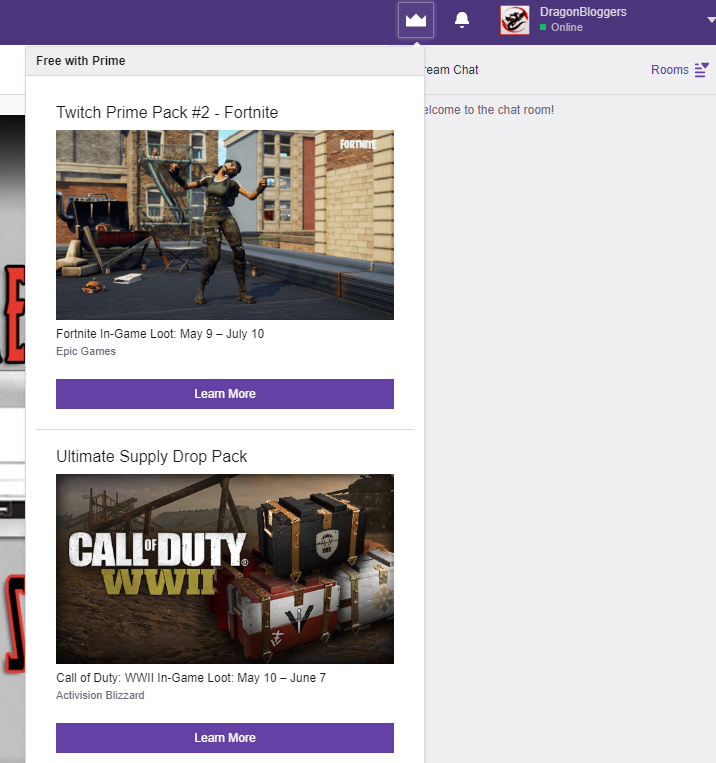 There is the incentive of free stuff that makes people sign up and try something new, but also rewards people to continue playing a game they may have taken a break from. One of the many benefits of Amazon owning Twitch now is the benefits of the Twitch Free With Prime which are in-game items or even games that you get for free just for being an Amazon Prime Subscriber. Yes the cost of Prime has gone up, but if you really look at all the expansion of Prime benefits you will clearly see this is a value worth getting, especially if you are a gamer as you can get discounts on game purchases as well from being an Amazon Prime subscriber.
While it may not be as exciting as joining a free bonus no deposit casino in that you can't make any money by getting some free money to start with, you can leverage enough savings that you end up saving more money per year than you would have if you skipped the Amazon Prime membership.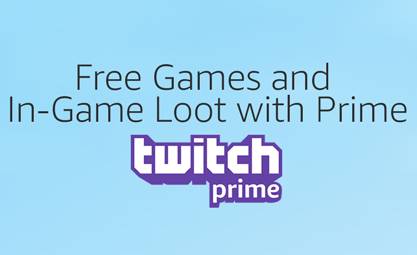 Free Games with Prime
Now you probably won't get to experience casino games on Twitch, but you can get a free game once in a while like now in the month of May you get the game Psychonauts for free which was an excellent game and worth playing if you missed yout.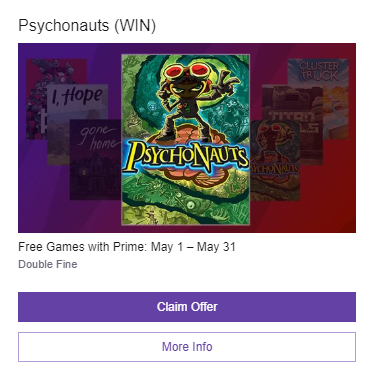 Discounts on Games with Prime
Even brand new games and pre-orders you can get enough savings to justify your PRIME membership, example is the brand new State of Decay 2 coming out for Xbox One on May 22nd.

This game is $29.99 retail but if you are an Amazon Prime member you pay just $23.99 for pre-ordering the game. Let's say you buy 12 games a year and save an average of $6 per game, this is $72 per year saved in game purchases alone which is more than ½ the price of the Prime Subscription alone.
You can save on some of the most celebrated games up and coming in the industry too, and there are many titles coming out in 2018 that you can get savings on with your Prime membership. Below are some of the savings you can find with your Amazon Prime:
Those 4 games alone is $48 in savings!
There is less risk with getting your ROI on purchasing an Amazon Prime membership than taking a chance with an online casino. So besides the Music, Video, Shipping and Book benefits of Amazon Prime, if you are a gamer there is good reason to make sure you have a current Amazon Prime subscription as well.
Do you have Prime? Do you think the benefits are worth it? What else would you like to see to sway your decision?