I have never in my life owned an LED desk lamp. The closest to it would be a product I reviewed way back that used LED's to add a splash of color around my desk, and perhaps a poorly made LED light I added to the lamp I have over my desk. But, I must say this one impressed me.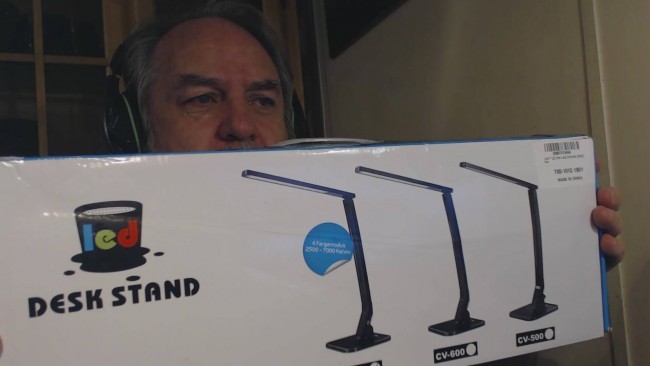 The ANNT LED desk lamp is excellent. There are so many things it can do. Not only does it have 5 dimmer levels, but it also has a sleep mode. Once selected, it will shut off after 60 minutes. Perfect for reading in bed, or when you may not always stay at your desk and do not want to run the power to the lamp all night.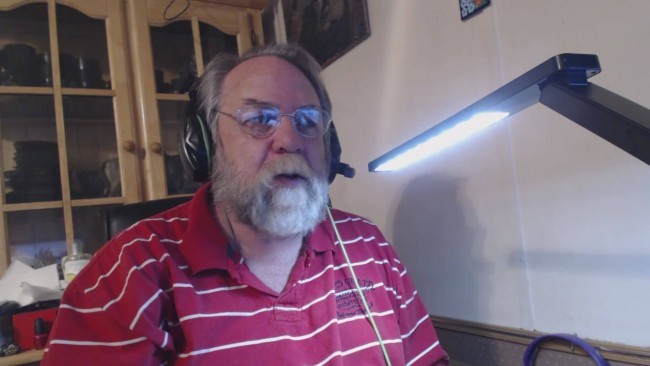 The controls are sensitive. It actually caught me by surprise when I tested it. I just barely touched the buttons, which do not even protrude from the surface of the panel, and the lamp lit up perfectly. Each setting responded just the way it was meant to, and did so beautifully every time.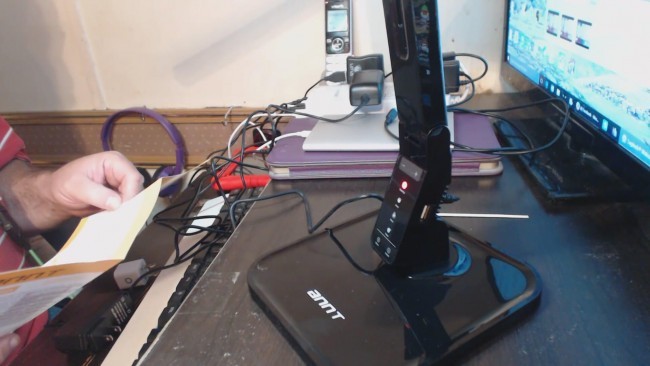 Before I opened the box, I promised my wife she could have this lamp, now I wish I had not as I want one for myself. It provides such a bright light, and no heat. And, the angle of the arm on the lamp can be changed, as well as the working part. This provides a multiple of possibilities for lighting the area you desire to light up. It also swivels at the base for an even greater arc of lighting coverage.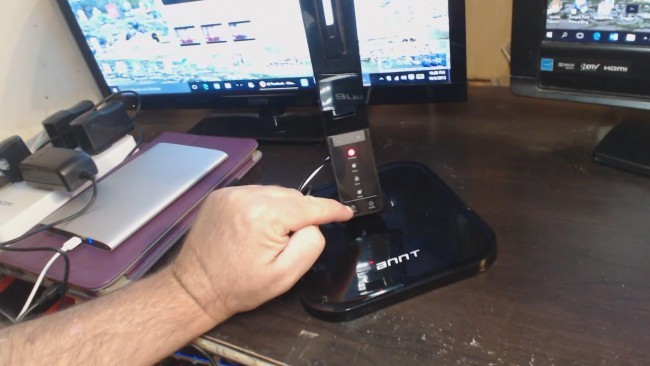 If this was all that this lamp did, it would be more than sufficient to warrant a 5 star rating. But, it does one other thing I never expected. They included a USB port on the side so you can plug in a phone or tablet, to charge it up. That set it over the top for my expectations.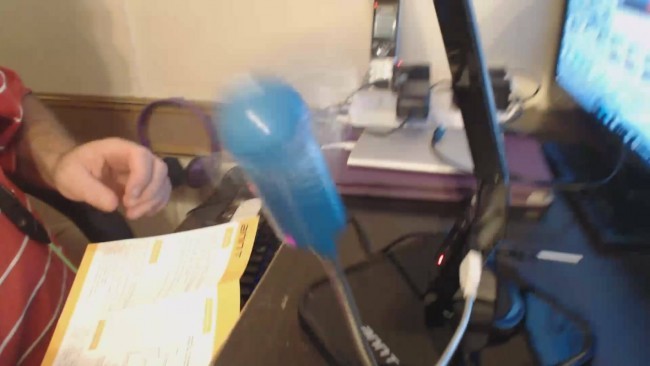 For a product I never thought I would need, this LED Lamp provided me with more than I expected, and the desire to own a second one right off the bat. I seldom say thank you to a company for allowing me to review their product, but this time, I must. THANK YOU so very much for allowing me the joy and privilege of doing this review.
This product gets the rare 5 Star Editor's Choice!
Watch the Video!
Disclaimer: Annt provided me with the LED Desk Lamp to review. All opinions are 100% mine and mine alone.