The hardest part of technology is finding a way to manage and control it all. You can quickly end up with a ton of devices and the ability to lose instructions or controls for each of them. That's where the Broadlink RM remote controller comes to the rescue.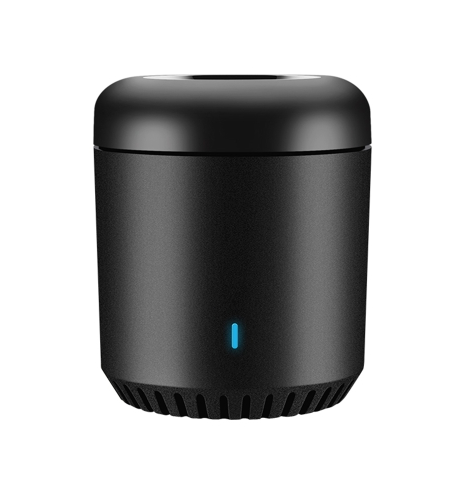 Broadlink RM Portable Mini3 Universal WIFI IR Remote Controller
This Broadlink RM universal wireless remote control can mange most of your smart devices. You can program it to control the devices in your home such as your TV, TV box, air conditioning, DVD player, and more. Some of the settings allow you to manage your devices even when you're not home. There is no gateway needed to set up the Broadlink controller, you can simply use WiFi and a Bluetooth connection. The Broadlink controller uses cloud backup so it doesn't matter which phone you use to control it, it will always remember your settings.
Features:
Wireless control
WiFi enabled
Customize it depending on what you need
Set it to control your devices, even when you aren't home
12m remote control distance
Suitable for iOS 7.0 or above, Android 4.0 or above
Support scene mode
Sleep mode available
Can control most of the smart devices in your home
Automatically starts at the time you set
Comes with controller, USB cable, and manual
Cloud backup to remember all your information
Buy from Top Top: $19.99