So one of the questions people have often is does the Chromebook have a built in snipping tool like Windows 10 does?  I am not talking about a Chrome browser extension that allows you to snip a portion of the Chrome browser, but the actual OS where you can snip only a portion of the desktop screen on the Chromebook and save it to clipboard taking snippets on your ChromeOS.  The answer is that this feature does exist on Chromebooks and it is easy with a 3 key press function.
For a full screen clip you would press the CTRL + Switch Window button, but if you want to take a snippet of the screen where you can drag a specific area of your screen to capture you would hold CTRL+SHIFT+Switch Window.
The Switch Window button looks like a square with 2 vertical lines to the right of it, and I am showcasing a picture of the Switch Window button on the Lenovo C330 Chromebook.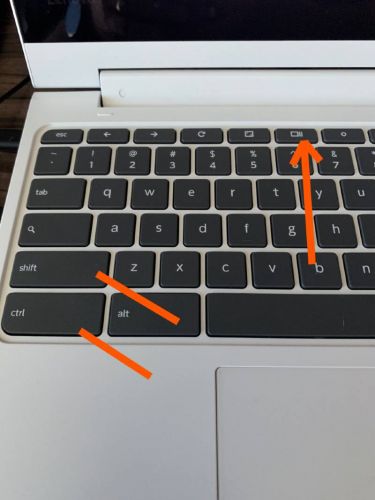 Once you press those 3 keys in sequence you will now have your mouse be able to drag and select just the portion of the screen that you want to clip into an image.
One you select the area, then release the mouse button you will see the image clipped in the bottom right and have the option to save it to your clipboard.
So the Chromebook itself may have enough functionality to be a laptop for work but it certainly works for many home projects and casual typing and Internet browsing.  So, I am still learning many other new things on the Chromebook that I received last month which is the Lenovo C330 which is by far the best two in one Chromebook on the market right now and at less than $220 dollars it gives even budget Windows laptops a run for its money.  You can read my full review of the Lenovo C330 Chromebook here, but I highly recommend you pick one up if you need a casual laptop for work, school or just surfing the web.  This is a bloggers dream Chromebook in my opinion.