We are influencers and brand affiliates.  This post contains affiliate links, most which go to Amazon and are Geo-Affiliate links to nearest Amazon store.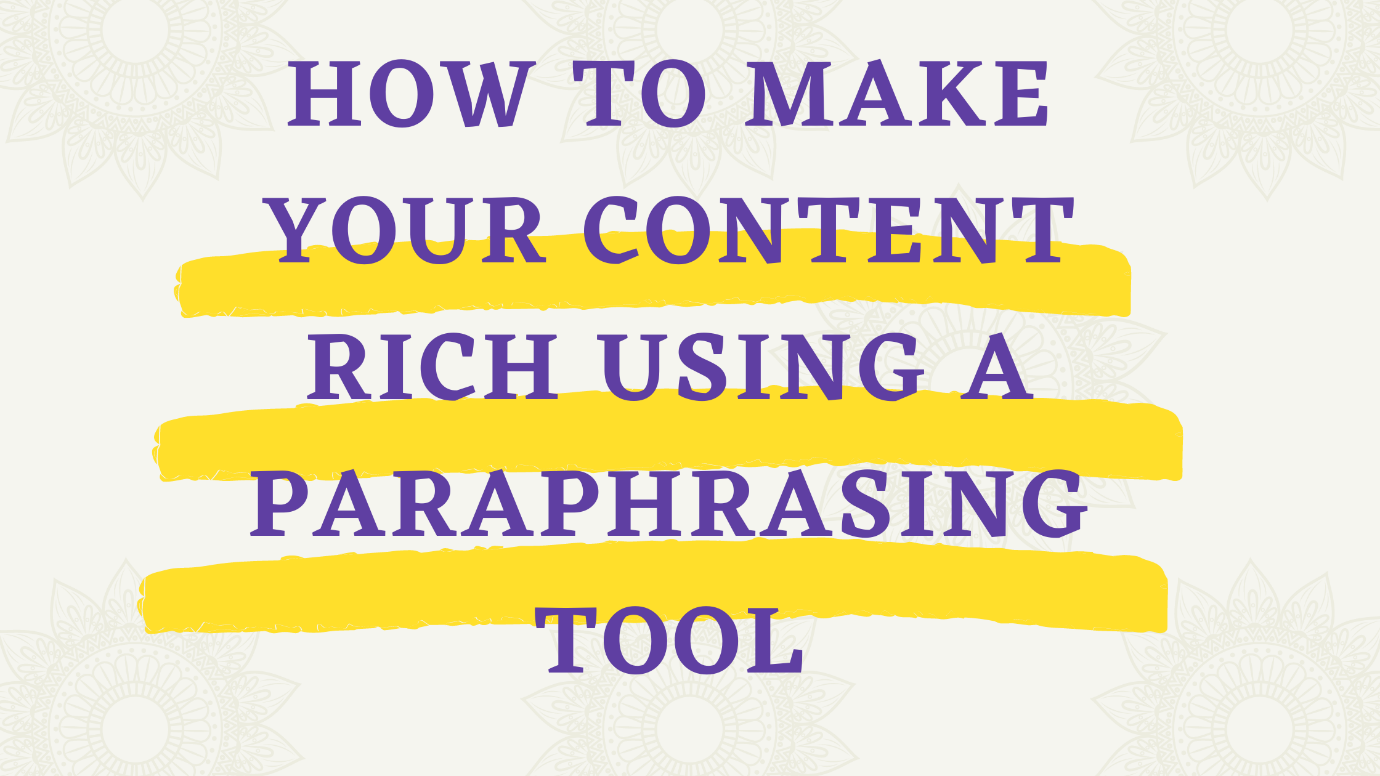 Content is the most vital aspect to consider is the quality of your website and to achieve objectives through the online world.
There are a lot of essays written by college students; however, for bloggers, the content will take the shape of any blog post that catches the attention of a target audience.
Customers want unique information and rich content about goods and services, whether starting a new company or expanding an established one. Content is one approach to conveying this information and specifics about goods and services.
Providing consumers with the information they want clearly and simply may help retain users and enhance conversions. Rich content educates search engines about your website. Content also allows for internal linking.
The text inside the content is connected to another page on your website. Content is a beautiful way to naturally emphasize keywords and assist search engines in linking your website to the keywords you want to rank for.
Through your content, you can also utilize content to motivate your audience. So, rich content is essential in every sort of writing, whether it's an article, a blog post, or an academic research project. Students, bloggers, and webmasters can get aid from paraphrasing tools to create rich content.
What are paraphrasing tools?
Article rewriting tools, spinning tools, sentence converters, and content conversion tools are used to describe free paraphrase tools.
Paraphrasing tools provide accurate findings and offer you information that is 100 percent dependable, which you may use in any place without fear of getting penalized.
When paraphrasing texts, many paraphrasing tools allow you to select from a variety of categories. These tools will assist you in increasing high-quality web traffic by giving you good SEO articles to use on your website. It comes out that it's a key component of your promotional campaign and that you should generate content that is free of Plagiarism.
By using more specific keywords, words, and phrases, these technologies improve the overall correctness of the entire content. It is possible to address content issues and enhance conversion rates with the aid of these tools.
Why are paraphrasing tools important?
In order to enhance and create rich content, free paraphrase tool is important for the students, researchers, professors, freelancers, and article writers to use and understand.
Writing on a regular basis and generating fresh material might cause the brain to no longer think of the same topic. Thus, these tools help to relax the brain a little while also assisting individuals in learning new creative skills to create rich content.
They are really simple to use, as all you have to do is copy and paste your text or upload a file, and the paraphrasing tool will automatically rewrite your text or file and show your document to you in a matter of seconds.
Plagiarism is not tolerated anywhere on the Internet; paraphrasing tool helps content writers in developing unique material that is free of Plagiarism and ready to be submitted to the Google search engine for ranking.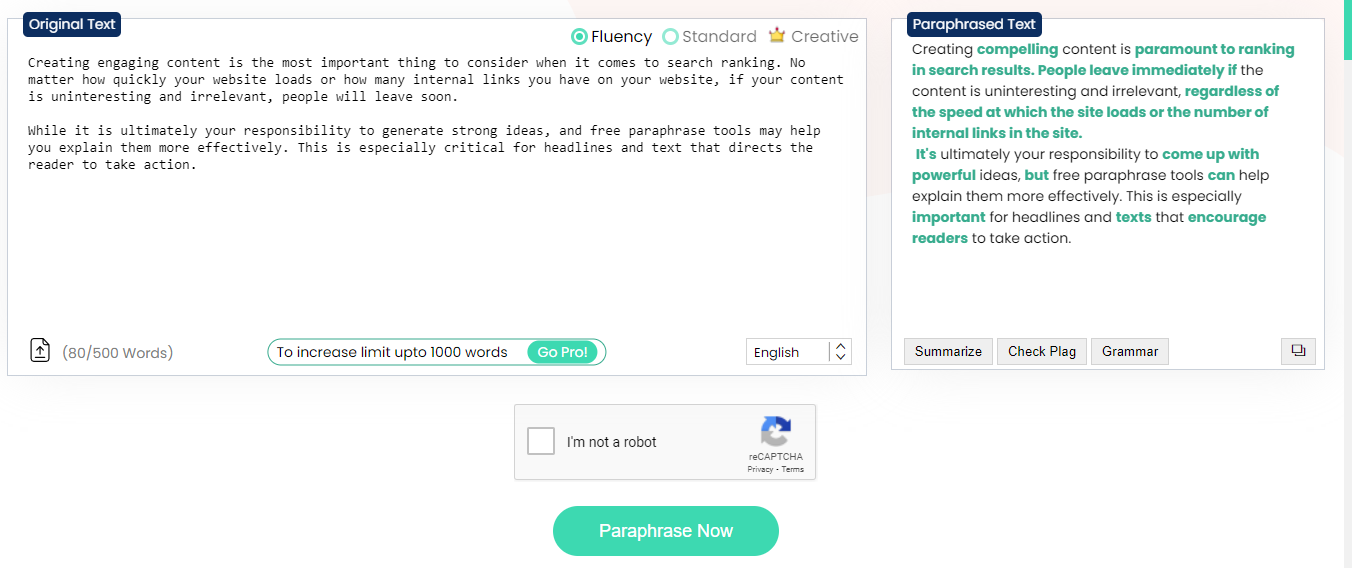 How to make your content rich using a paraphrasing tool?
Here we are going to discuss how many aspects through which paraphrasing tools create rich content with a high SEO score.
1: Boost Engagement
Creating engaging content is the most important thing to consider when it comes to search ranking. No matter how quickly your website loads or how many internal links you have on your website, if your content is uninteresting and irrelevant, people will leave soon.
While it is ultimately your responsibility to generate strong ideas, and free paraphrase tools may help you explain them more effectively. This is especially critical for headlines and text that directs the reader to take action.
Some paraphrasing tools can change statements from passive to active voice in a few clicks. However, this is not the only method of reorganizing your phrases. A paraphrase tool may assist you in modifying the style and structure of your phrases so that they do not seem as repetitive.
2: Avoid Plagiarism
Plagiarism is one of the most prevalent problems that authors have to deal with regularly. According to what we've learned throughout this post, paraphrase tools make it easier to rewrite material without the hassle of doing it by hand.
As a result, it is reasonable to suppose that it assists us in avoiding Plagiarism by teaching us how to reword articles. At times, the tool will change the path of the information to make it more original and avoid being plagiarized.
The paraphrasing tools delete some components in order to improve the overall quality of the content. You may use any or all of them to assist you in preventing Plagiarism and improve your ability to create unique material.
3: Improve the readability of content
Readability cannot be achieved via the use of patterns in your article or the use of gaps between words and lines. However, a statistic indicates how simple it is for a visitor to read your material on your website.
According to a study, the more readable material you have on your website, the better your website's rating will be on the search engine results page. This is due to the fact that search engine algorithms highly favor this kind of material.
It is anticipated that a writer would make mistakes and compose difficult phrases accidentally from time to time. This will lower the readability score of your website, which will have a negative impact on its search engine ranking.
The paraphrase tool will rewrite all of those phrases in a more legible style for your convenience. As a result, you will publish the material that the search engine is seeking in the first place.
4: Increase the diversity of keywords
One of the first things you learn about search engine optimization is the significance of keywords. It all comes down to matching your content with what a visitor is looking for on the Internet.
Before the advent of search engine optimization, people would turn to a practice known as "keyword stuffing." This is the practice of using the same term or phrase many times across a website in order to influence its search ranking in search engines.
When content authors concentrated on quantity rather than quality, they were compromising their genuine audience. Fortunately, you may please both search engines and your target audience by utilizing synonyms instead of exact phrases.
However, although it is still important to include target keywords in the title and first paragraph of your post, rewriting your content will guarantee that it is interesting and on-topic.
According to the context of your statement, many paraphrasing programs will automatically propose synonyms for you to use. Be careful not to use terminology that you don't understand or that your audience will find difficult to understand.
Conclusion
Paraphrasing tools are essential to generate engaging content that will interest your readers. You can take advantage of paraphrasing tools in order to make your content stand out and rank higher.
Furthermore, these tools will correct a wide range of human mistakes that could be present in your works. This is how a paraphrasing tool can assist you in improving your writing skills. So, make sure you utilize them to improve your writing skills and create rich content.
We are influencers and brand affiliates.  This post contains affiliate links, most which go to Amazon and are Geo-Affiliate links to nearest Amazon store.
I am interested in all things technology, especially automation, robotics and tech that helps change how society will live in the future.