Intro
The competition between keyboard manufacturers is fierce, each one adding a new feature that many might not use, but you can brag about it.  Then others copy other manufacturers designs and call it their own, and then some that come out with basic boring keyboards.   Today I bring you my review of the
Cougar ATTACK X3 RGBa Mechanical Gaming Keyboard
, not a clone, not boring and no extra unneeded features here.  Talking about features, let's check out the features and specifications.
Features and Specifications
104 keys
Guaranteed lifetime of at least 50 Million clicks
Cherry MX Blue Mechanical Switches
Roller Over Keys

6-Key Roll Over (PS/2 Mode) 6 simultaneous keys
N-Key Roll Over (USB Mode) Unlimited simultaneous key

RGB Backlights
9 Preset Lighting Effects
5 Mode Brightness adjustment
1000Hz Poling Rate
10 Programmable Keys
On-Board Memory
Anti-Slip Rubber Feet
Cougar UIX System Software (Drivers)
7 Multi-Media Keys
10 Programmable Macro Keys
Aluminum Brushed Structure
On the Fly Mode Switching, allows you to change keyboard configurations quickly
3 full configuration profiles with on board memory to store them
8m (5.9Feet) Braided USB Cable
Compatible with Windows XP, Windows 8.1, and Windows 10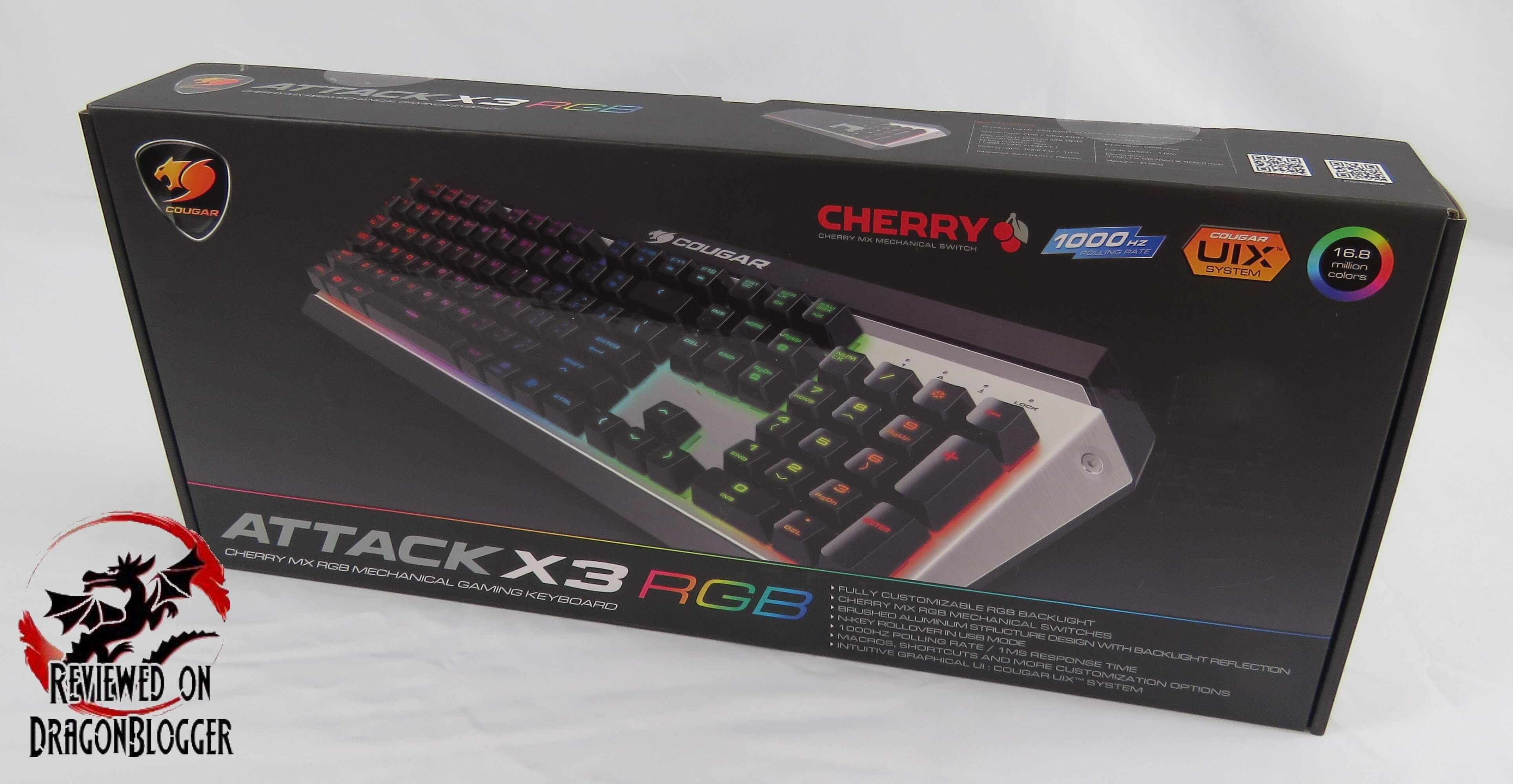 Let's check out the unboxing
For privacy reasons YouTube needs your permission to be loaded. For more details, please see our
Privacy Policy
.
I Accept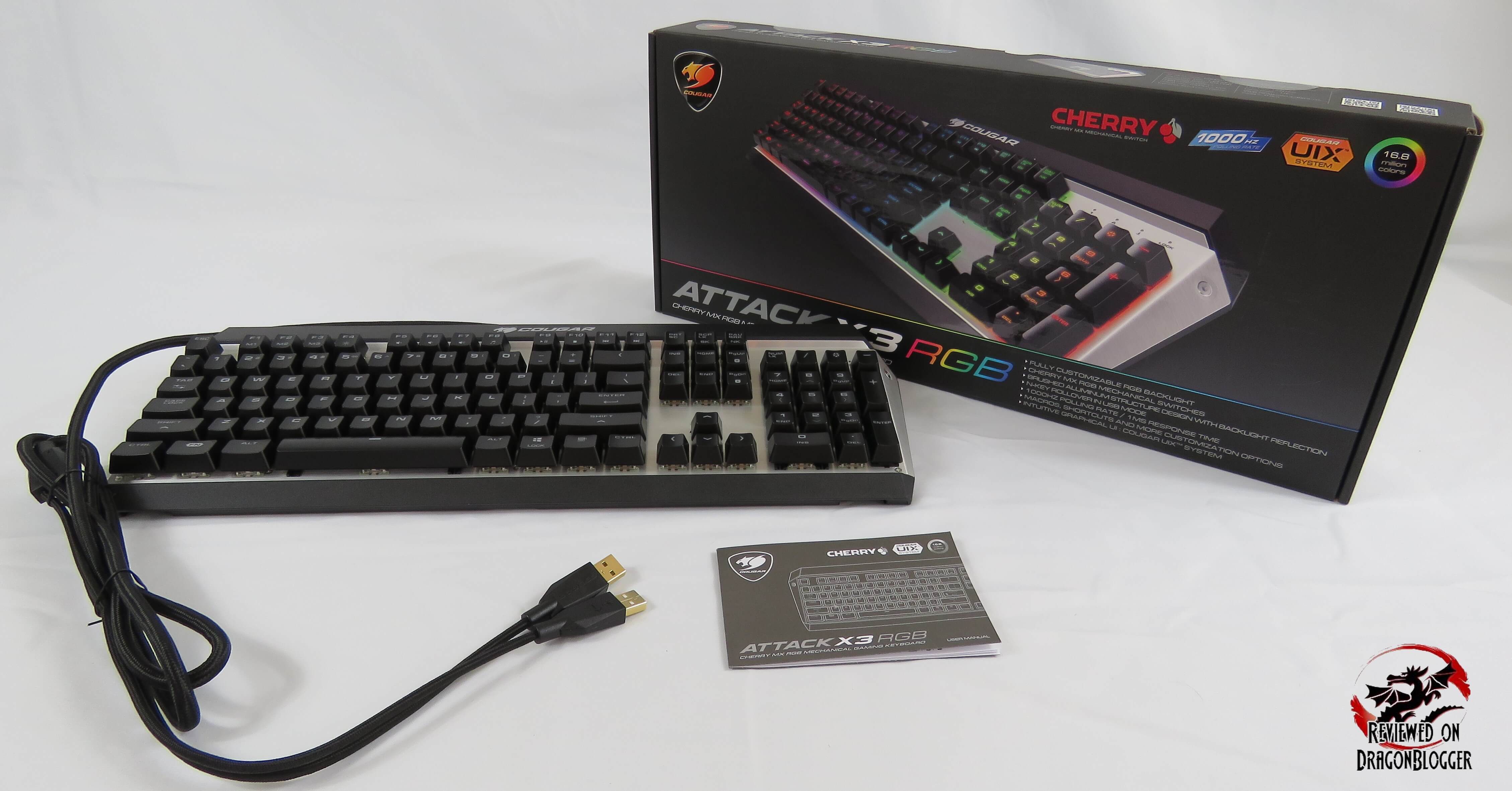 Aside from the keyboard itself, the box only comes with a User Guide.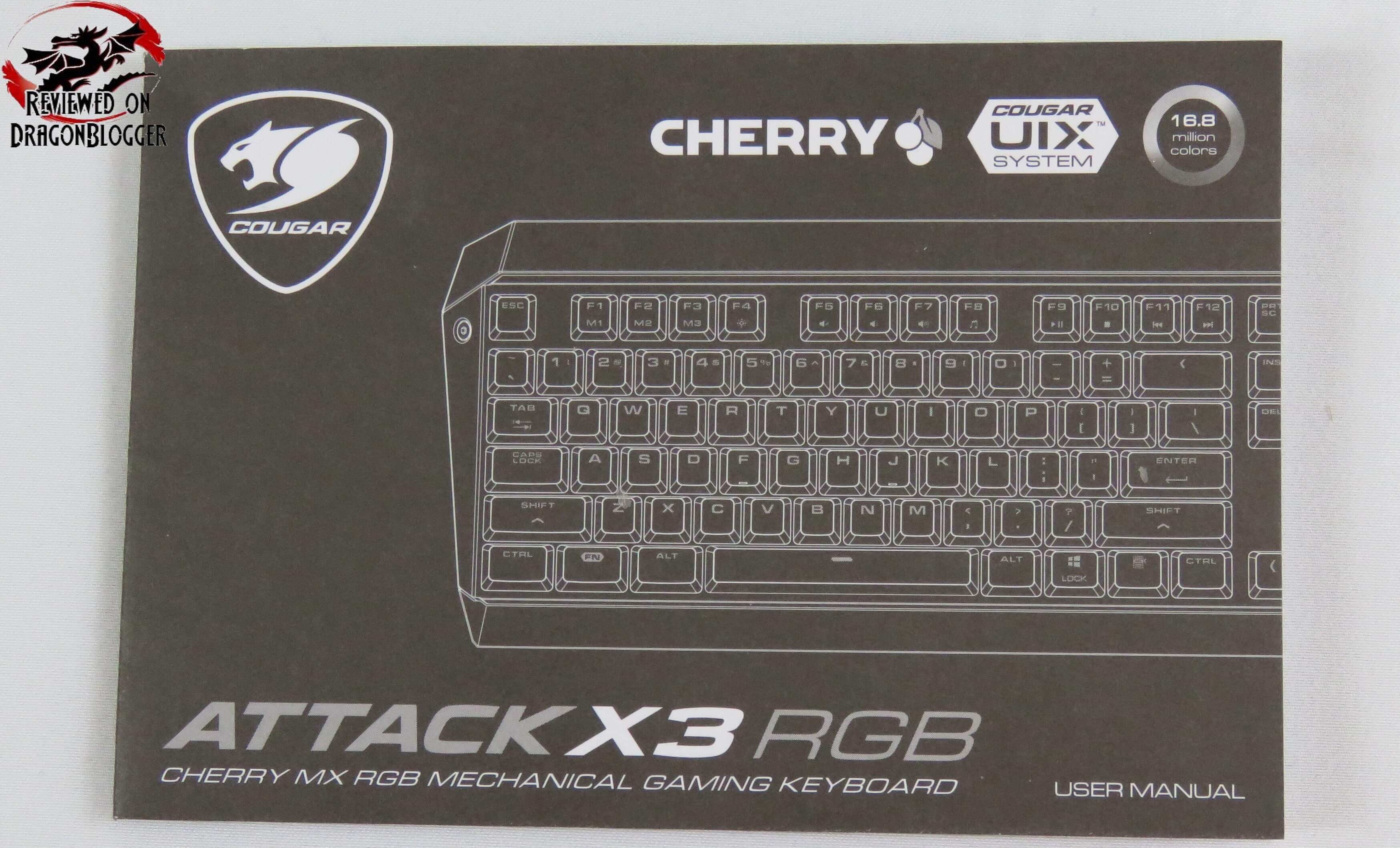 The User Guide is actually a foldout pamphlet.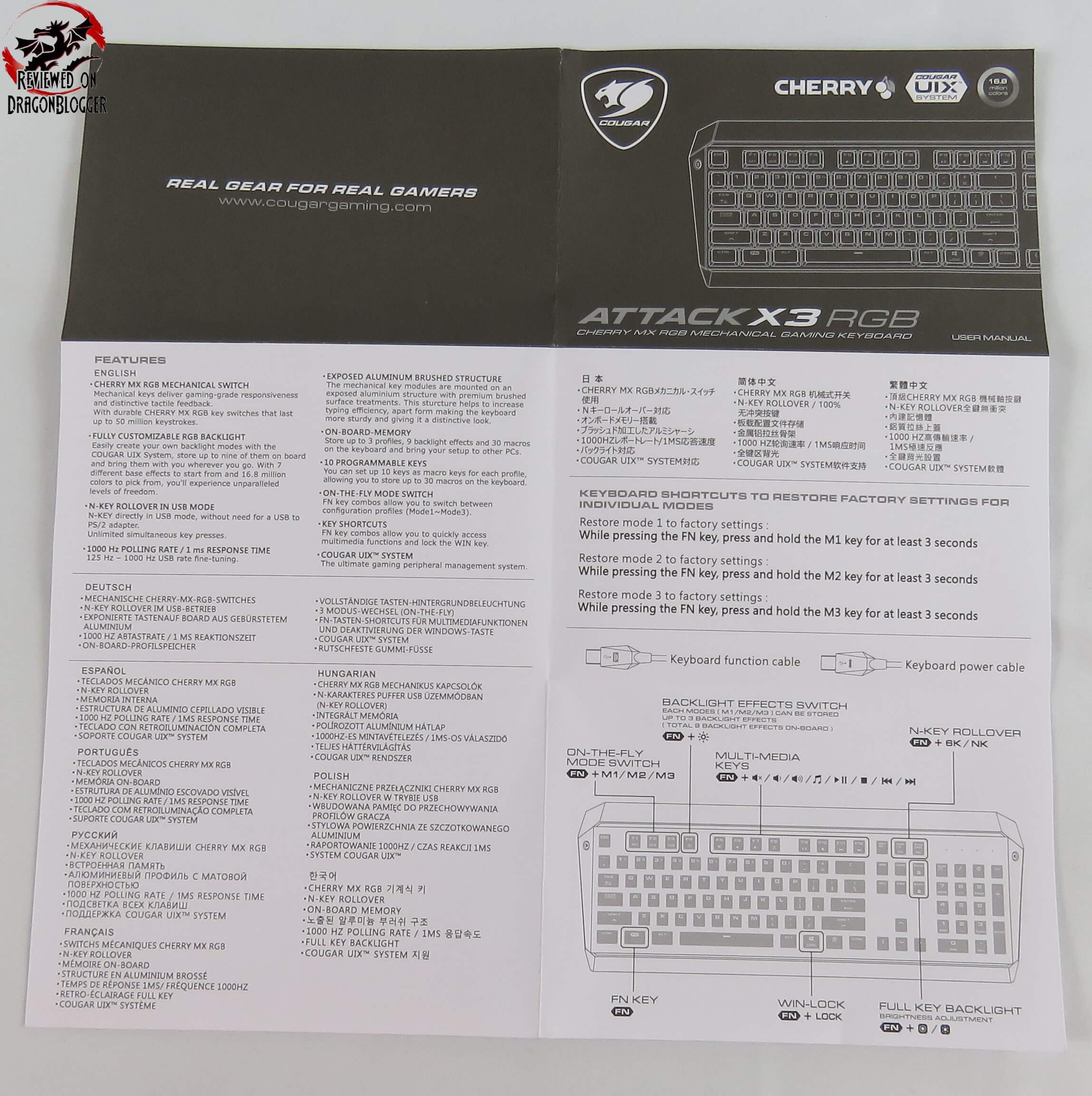 One side goes over the features, keyboard shortcuts and functions.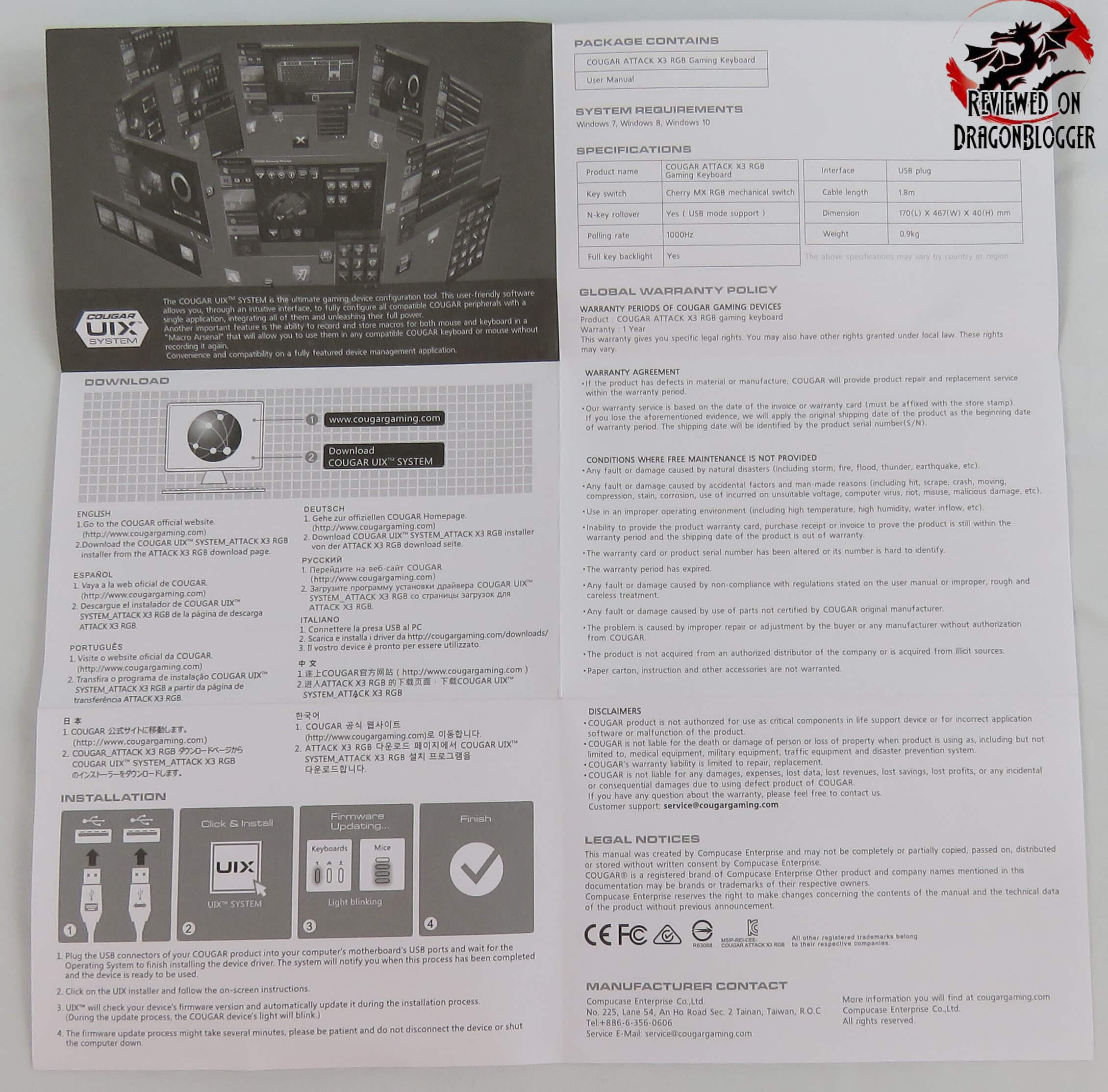 Short chapter, since there was nothing else in the box aside from the keyboard, so let's get into the Keyboard itself.