I got a Bluetooth speaker from a company named CRDC Life. It is a fairly small square box speaker, but that's the only thing little about it. When you hear it, it delivers where it counts.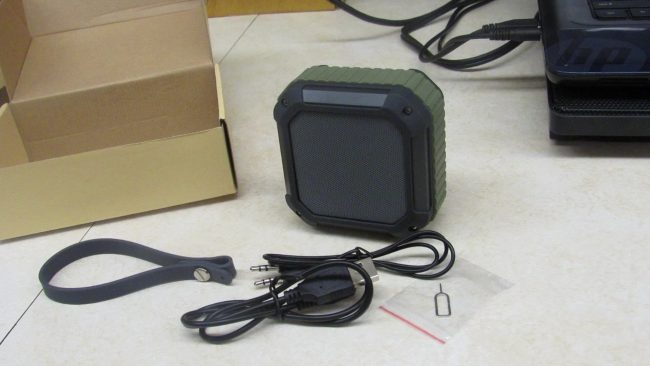 Here is the unboxing video
One thing I have learned doing reviews is not to judge a product before trying it out. At first glance, I was tempted to do just that with this speaker, I have done several like it before so and thought this one won't be any different, but that is not true. I have done other Bluetooth speaker reviews that were similar in size/shape, but not this one, and while it may look similar, it sounds way better than most.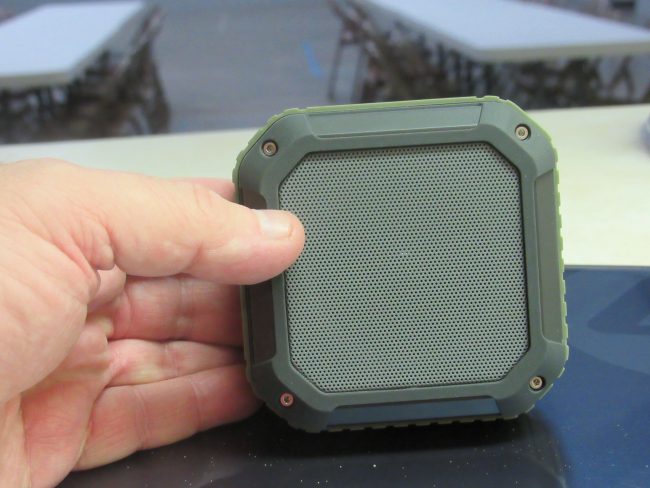 I was impressed most with the volume. It was louder than I expected, yet without the distortions expected by amplified devices. I received a clear, crisp reproduction of the music I played through it and it performed excellently. I was very pleased.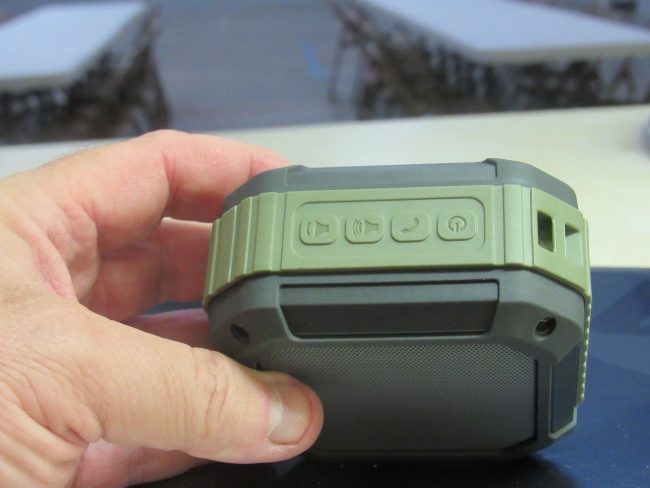 The product has a strap that you can connect to it should you desire to do so. I would recommend doing so as it provides an excellent way to carry it when you're on the move. Or if you're not, you can hang it up by the strap to keep it from getting underfoot at a party. And, with a 10-hour play life on the battery, you can party till the cows come home.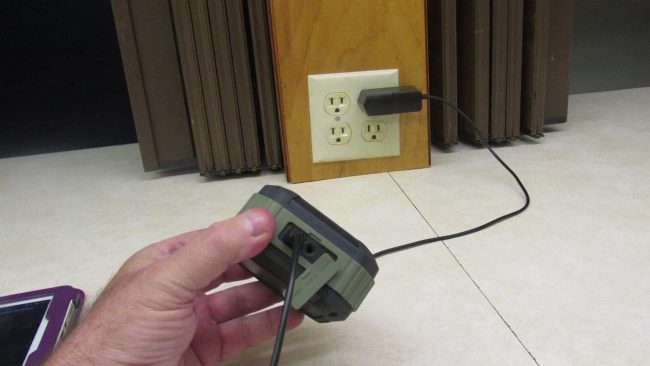 The manual makes one mention to the speaker's relation to water. It is rated at IP65. This is not waterproof. IP65 is water resistant. I have in the past, using a speaker just like this one, turned it on and placed it into water less than 1 foot. It sputtered and died. I am confident that should you do this here; the same results will happen. I do not plan to test this claim again. IP65 states that should the device get splashed by water, you should be ok. In order to be waterproof, it would need an 8 as the second digit. Please see this link for more information. http://www.dsmt.com/resources/ip-rating-chart/
I can honestly recommend the S100C Bluetooth Speaker, to anyone who might want a great speaker at a great price.
S100C Bluetooth Speaker Video Review:
Disclaimer: CRDC Life provided me with the S100C so I could do a showcase and share thoughts on the product. All opinions are 100% mine and mine alone. For more information, visit http://bit.ly/dbdisclose