Five Content Creation Tools to Streamline the Creative Process
If you're anything like me, the day-to-day hustle and bustles you put up with don't exactly allow for in-depth video editing without shutting down, so every step took off something is a godsend. Here are five products to help you along your creative journey without hitting your wallet too heavily, and are a boon to any professional content creator.
1. The Loupedeck Creative Tool – $549.00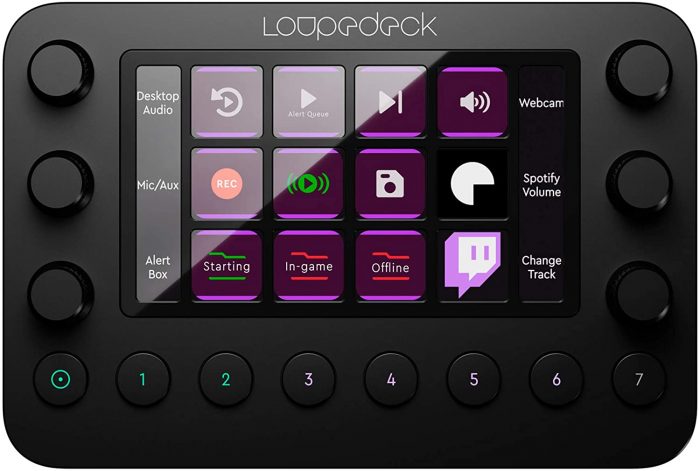 This monster of a creation tool comes from Loupedeck, and it features Adobe Lightroom Classic, Photoshop CC with Camera Raw, Premiere Pro CC, After Effects, Illustrator, Audition, Final Cut Pro X, Ableton Live 10, OBS Studio and Streamlabs native integration. It's plug and play, right from the box, but features customizable software that allows you to assign tools to specific function keys. Its profile software allows you to create specific tools for specific tasks. Want to quickly edit photos in Photoshop CC before switching to a stream management mode? There's a profile for that. It features a sleek aluminum cover with machine-grade ball bearings, for a precise, and smooth editing experience.

2. Loupedeck Live – $269.00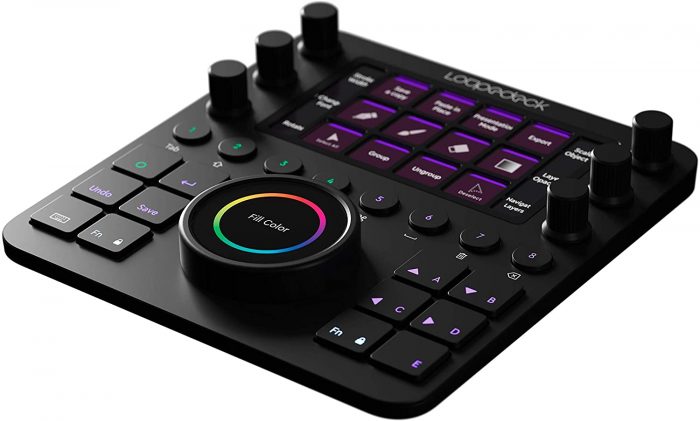 Another product from the folks at Loupedeck, the Loupedeck Live Deck is geared more towards the live streaming, video consuming audience. It features native integrations with OBS Studio, Streamlabs (Windows ), Twitch, Spotify, Adobe Lightroom Classic, Photoshop CC with Camera Raw, Premiere Pro CC, After Effects, Illustrator, Audition and Final Cut Pro X for all your streaming, video editing needs, though its customizable software allows it to work with any program. As with the product above, it features easy macro integration, allowing you to create complex strings of commands to execute at the push of a button. 
3. BlackMagic Davinci Resolve Speed Editor – $299.00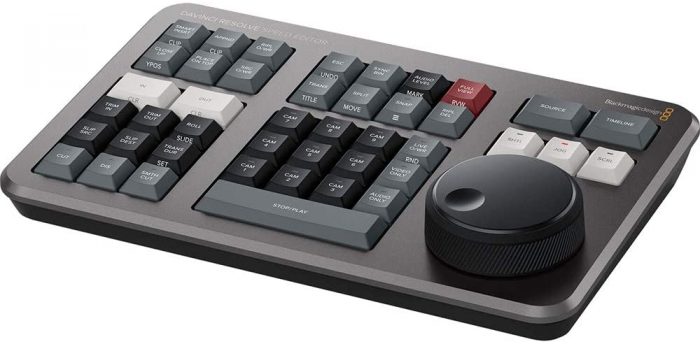 This product comes from the folks at BlackMagic, and is aimed towards speedily editing videos. Featuring a unique cut page tool that's designed to work best on fast turnaround projects such a television commercials, this tool allows you to import, edit, trim, add transitions, titles, automatically match color, mix audio and more . The most impressive feature for my money is the Fairlight, an audio editing suite built into the board that allows you to edit audio on the fly rather than leaving it as an afterthought only to be handled once the video editing is done. I own a similar BlackMagic editing deck and one of the strongest features is its color editing system, and one of the bullet points for this product is also the color editing system, so from experience I can vouch for its excellent quality.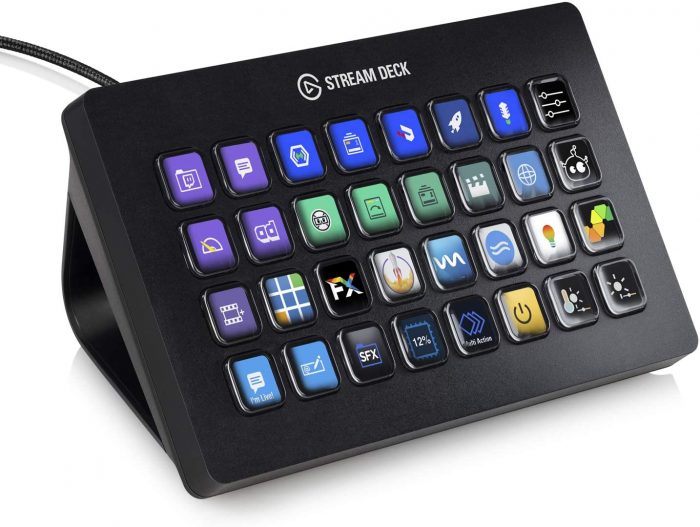 Elgato is an industry standard, and with such a well priced stream deck it's not hard to see why. Every key is customizable, and it even features webhook integration, meaning you can make your streamdeck do everything from control your smart devices to order you a pizza from dominos via tweet. This particular variant is their largest product featuring 32 customizable keys, you can control everything from the image displayed on each key to the color and font they use. It also has a backlight function, and supports many different plugins that feature everything from alarm clocks to displaying your twitch chat on your deck.
5. Loupedeck+ – $279.00

One last product from the fine folks at Loupedeck, this board features integration with Adobe Lightroom Classic, Lightroom 6, Photoshop CC with Camera Raw, Premiere Pro, After Effects, Audition, Final Cut Pro X and Skylum Aurora HDR. Beta integration with Capture One. It's less customizable than the other editing decks featured on this list, but its far more user friendly, featuring easy to use presets for quick edits that allow you to finish content in a flash. This is supposed to be a non-biased blurb, but frankly I really like the design on this one, it's simple and features many keyboard shortcuts that you can just slap rather than finding on your keyboard.