Hello and thank you for coming back to check us out.  We have received a few products from Etekcity recently and they have all been pretty decent, so I bet you are curious on how this one stacks up?
I have used Heatguns forever, I think they are amazing, but I have never had one on my own and now I do.  If you have never used one of these, you might like this.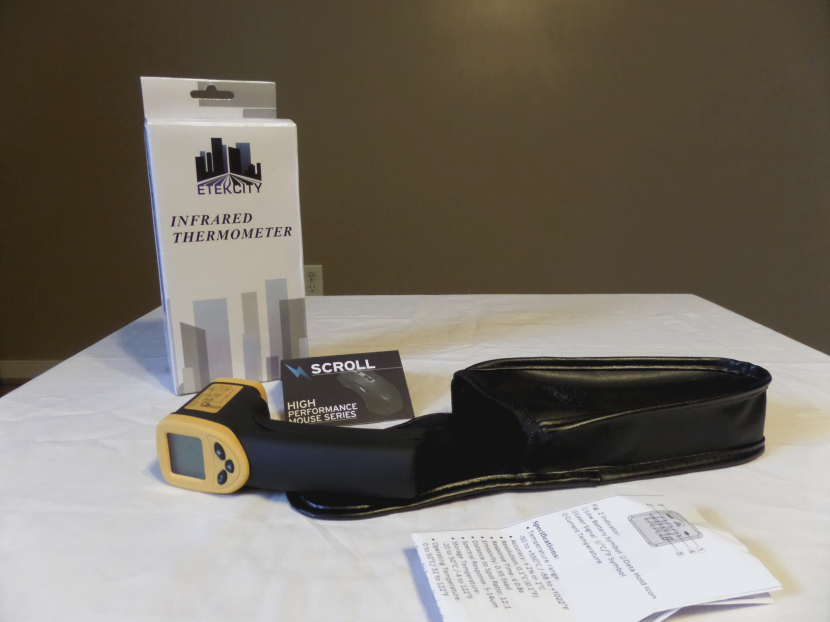 Check out the unboxing of the Etekcity DT8550 Infrared Thermometer
The huge numbers are great and the backlighting makes it easy and clear to read as well, the Etekcity DT8550 reports Fahrenheit and Celsius as well.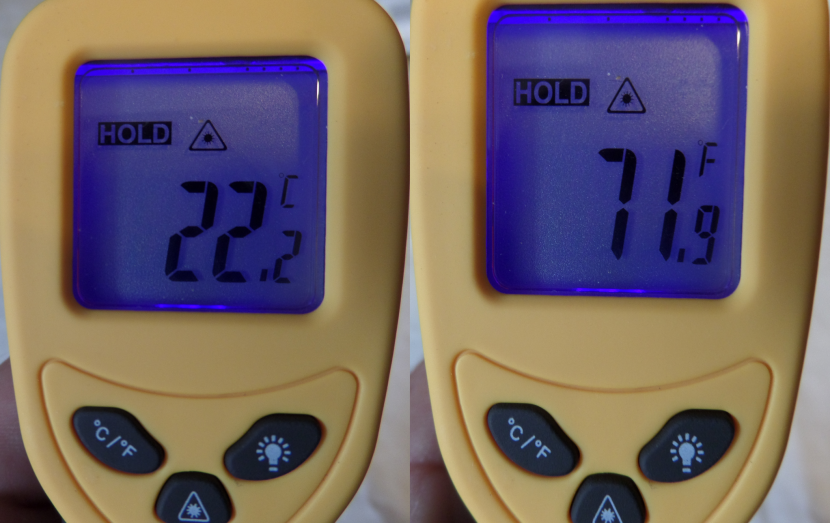 Here is the compartment for the battery, of which I also showed you in the unboxing video.  All this magic with a single 9V battery.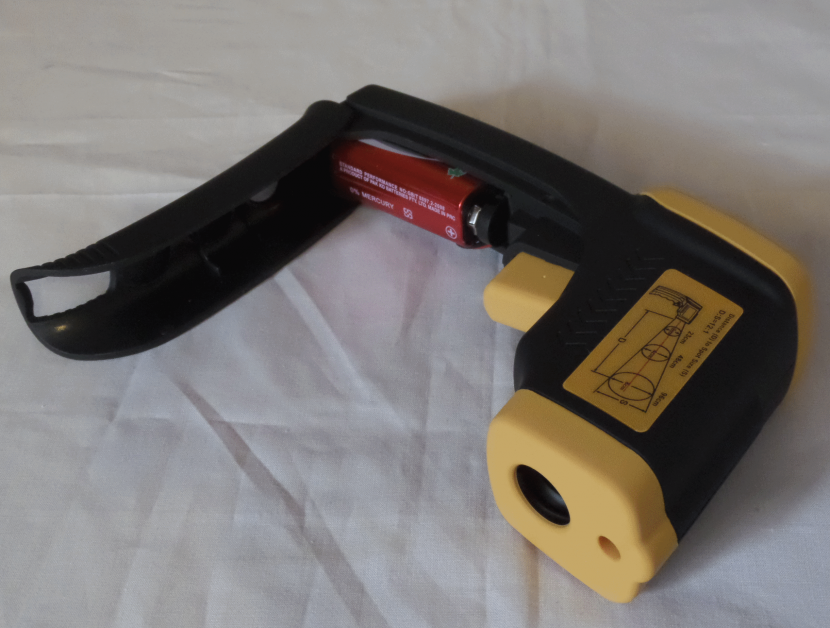 Here is the Thermometer closed back up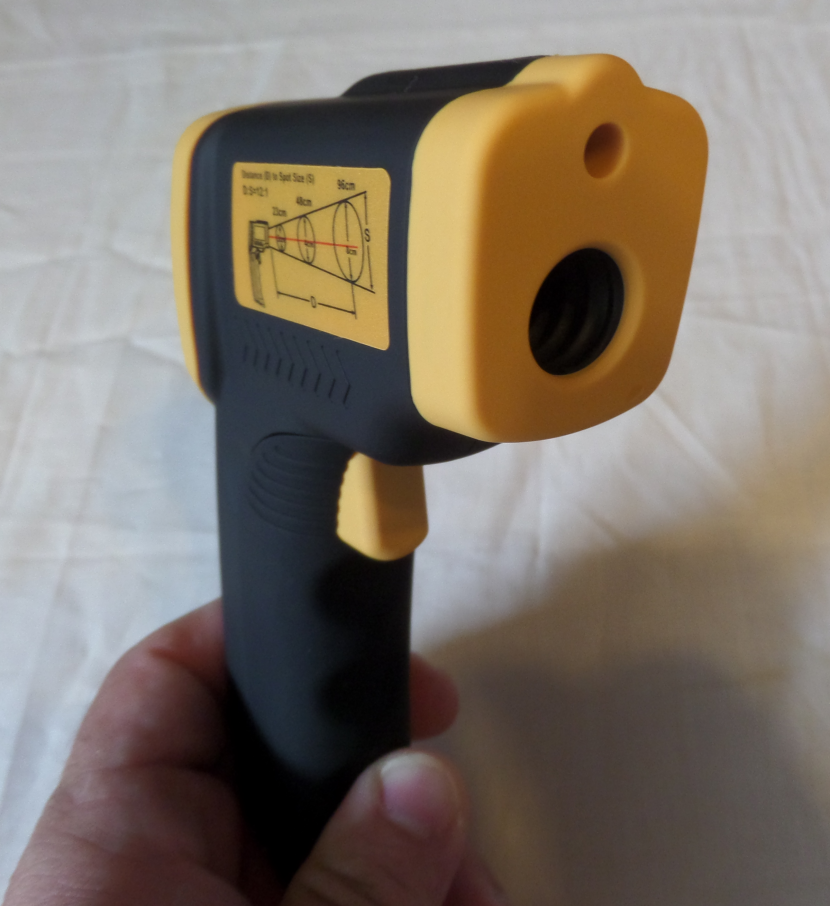 This little guy can be a great thing if you don't want to burn your fingers off or freeze.  Just think about it for a second, if you are having engine problems in your car and have been running for a while, pop the hood and give it a scan first to make sure you can touch it, or maybe you are cooking and have no way to check out the temperature, there are many things that this comes in handy for.
If you are not fully sure about this, see what Billy Maize has to say about it
I do apologize for what he mentioned during his pitch about the temperature, he actually meant to say it reads from -58 degrees F, not 40 degrees, 40 is nothing but -58 (Negative 58 degrees) is super cold.
These are pretty average things to take temperatures of, but getting a little deeper into things, you can actually take readings of your computer parts too.  You won't have to worry about ESD though because you are not actually touching anything.
Check out this video of running thermal tests on my running computer
Going back to mentioning water and ice though.  I was called out by my wife to do the ALS ice bucket challenge and since we had just gotten back from the beach, I had my cooler full of ice and water which I would have dumped on my grass anyway, so I took that challenge, pay close attention to who I called out though.
Also, on a late note, my brother Dennis called me out after I had already recorded the video so this is for his call out too.
I love this Infrared Thermometer, I think Etekcity DT8550 did a great job with it and at the time of the review it was only $18.99, very affordable too.
I have spent many years in the PC boutique name space as Product Development Engineer for Alienware and later Dell through Alienware's acquisition and finally Velocity Micro. During these years I spent my time developing new configurations, products and technologies with companies such as AMD, Asus, Intel, Microsoft, NVIDIA and more. The Arts, Gaming, New & Old technologies drive my interests and passion. Now as my day job, I am an IT Manager but doing reviews on my time and my dime.