We are influencers and brand affiliates.  This post contains affiliate links, most which go to Amazon and are Geo-Affiliate links to nearest Amazon store.
Keeping your home secure is always an important factor in living a long, and happy life, and while a solid alarm system will keep you safe while you're at home, it doesn't do much while you're away. This is where security cameras, especially ones powered by WiFi, can come into play to help you protect your home, and even make day to day life a little bit easier. Enter eufys 2C 2-camera kit. A pair of security cameras built for everywhere from indoors to out. This is especially nice if you live in a not so kind area, like myself, and need to protect somewhere that holds your most expensive outdoor equipment (in my case, two riding lawnmowers). Before we begin however, allow me to explain how a WiFi ran camera works towards protecting your home. You simply setup your cameras wherever needed, connect them to your homes wireless network, and the picture is either saved on an SD card, or in some cases fed directly back to your phone or personal computer. The latter is especially nice if they run a cloud server to store their recordings, as it tends to let you check on your home even if you're away. So without further ado, lets get to talking about eufys cam kit.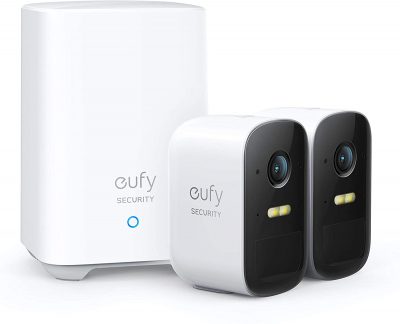 Features
First off let me say, what a charge time! The 2C as we'll refer to them lasts an ENTIRE HALF YEAR off one charge. That's absolutely astounding . You can forget about having to frequently swap batteries or recharge your cameras or the base. That's absolutely wild, and such an important feature. Imagine your camera possibly dying during something important like a home invasion. eufys paired cameras and base also offer crystal clear night vision, which makes them perfect for outdoor use. You'll never wonder if that's a raccoon on your front porch, or the creepy neighbor that won't stop staring you down when you step outside ever again. It's smart image enhancement technology gives you a clearer, brighter view of people in the view of your lens using built-in AI technology that identifies and focuses on humans.
A huge feature and selling point of eufys fantastic eufyCam 2C camera bundle is their patented human detection technology. The lens is fully capable of detecting body shape, and even going so far as to have facial recognition. The integrated eufy app sends alerts to your phone to let you know when someones in your most private areas. You can also customize exactly what zones it detects motion in using eufys Smart Detection Zones system. This is quite a nice feature, ensuring you only get the alerts you care about. The base has a built in 16GB eMMC which gives you a up to three months of stored recordings, all under military-grade, AES-128 data encryption that ensures your footage remains your footage on transmission and storage.
A fantastic luxury feature that you don't see with every camera on the market is eufys built-in spotlight. This is a top notch feature, illuminating anything caught in the lens in bright light which improves color clarity, even in low light. There's also a built in infrared setting. It shoots in 1080p, with a 135 degree field of view!
Final Thoughts
Home security is such an important thing to consider with any home, and truly a thing any good homeowner should consider. Even if you live alone, this is of the utmost importance and frankly something not enough people consider on a day to day basis. eufys camera kit is such a fantastic deal for its price point, given the dual cameras, the features I've listed above, and the general sense of well being a good security camera can provide. I especially liked the human detection technology, as with other cameras I've personally used, they tend to spam your phone with alerts which can be quite the large hassle. On the topic of its price point, did you know that if you hit the link below you can find the 2C camera kit as well as a forty dollar off coupon that you can clip and use at checkout on amazon? Now you do! Thank you for reading, and I hope you have a fantastic rest of your day!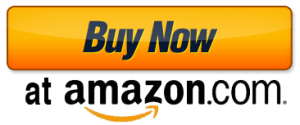 We are influencers and brand affiliates.  This post contains affiliate links, most which go to Amazon and are Geo-Affiliate links to nearest Amazon store.
I am just a 25 year old doofus who enjoys rpgs, sugar rushes, and passing out at odd hours.