You are starting to see more companies think beyond just a simple smartphone case and combine the benefits of an external battery into a Smartphone case to give you the benefits of both worlds.  This is what you get with the Sakra iPhone 6 Battery Case which is known as their Energi-Pack and this case protects your iPhone 6 but also includes a 3100mAh battery so that you can keep your phone going for an extended period of time.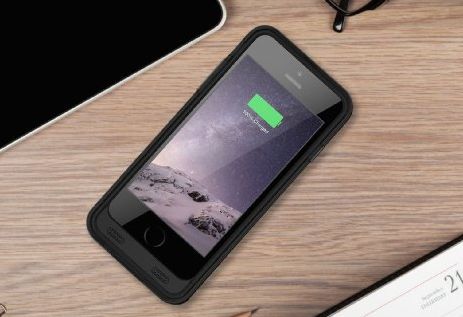 How much extra time?  Well looking at what 3100mAh can provide it is an estimated:
288 hours of standby
17 hours of additional talk time
13 hours of Wi-Fi browsing / 12 hours LTE/3G
60 hours of playing music (not spotify that would use both bandwidth and music)
13 hours of video playing
This is your life preserver for your phone and makes it so you can go a great deal of extra time between getting to an AC outlet or requiring an external battery.  This is ideal for a road warrior or traveler who has to constantly hop on a plane or take long road trips and you don't have that USB charger with you while traveling.  Though I couldn't do an actual review of the Sakra Energi-Pack they wanted me to just showcase it by unboxing, talking about it and show what it offers so this is merely a product awareness post and not a review article.
Here is my unboxing and showcase video of the Sakra Energi-Pack Battery Case
If you have an iPhone 6, this may be one case/battery that is worth trying out!
Disclaimer: Sakra provided us with the Energi-Pack iPhone 6 Battery Case so that we could do a thorough and accurate review. All opinions are 100% mine and mine alone.