Searching for stuff on Windows 7, Vista and XP with the default search settings is often a nightmare! Add to that the indexing service that slows down your PC drastically. On top of all that, another GHOST SEARCH bug has cropped up many times over the years without any working solution.
Automatic Google Chrome Find and Windows Explorer Search Problem:
I recently got a new laptop: HP PROBOOK 440 G2 Notebook PC. Without installing any new suspicious programs and even when I had 3 different Firewall, AntiVirus and Malware Programs the following problems related to search and find started bugging me:
Google Chrome starts searching using the FIND BOX on the current page even when you type in the ADDRESS bar or OMNIBAR at the top.
Windows Explorer blank search windows open automatically and endlessly without you doing anything. It gets quite difficult when you can't even close them!
Even on basic programs like Notepad, the find box gets opened by itself.
The issue gets so frustrating that you think of Re-installing Windows 7 or XP or Vista with all the drivers and stuff only to have the problem crop up on you again!
I re-installed Windows 7 and downloaded all the drivers from HP's website, only to start having the same problem again after a few days!
Finally I found a solution to this "automated search bug" that seems to be working absolutely perfectly for over a week now.
Solution:
Step 1: Open MSCONFIG.exe
While using an administrator account,
In the Start Menu Search Box type: "msconfig" and open it.
Step 2: Start Up Programs Configuration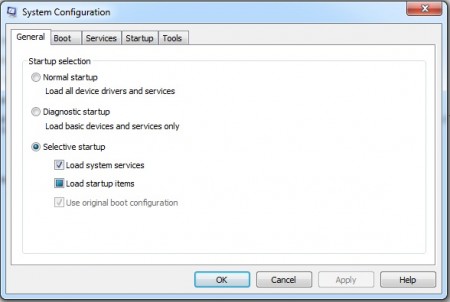 In the MSCONFIG.exe program window, open the "Startup" tab.
Now, except the programs which you definitely need, like your Antivirus Program, maybe a Backup Utility etc. UNSELECT all other programs from the list.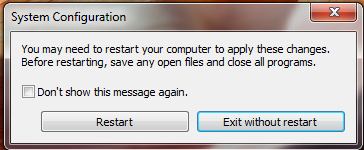 Then Click "OK" and then in the next window that opens click "Restart".
Your problem should now be solved!
Solutions mentioned elsewhere that don't really work:
"FIXING REGISTRY" using various Registry Repair programs.
Mozilla Firefox and Chrome "Search as you type" settings and plugins/ extensions.
Installing a bunch of Anti Virus and Anti Malware programs to try and root out the "VIRUS".
Doing a "SYSTEM RESTORE" or "CLEAN RE-INSTALL" of Windows 7, XP or Vista to completely fix all the buggy "SYSTEM SETTINGS".
….and lots of other frustrating, useless, time and money wasting "FIXES" that don't fix anything, and might in fact cause other problems!
Please post your comments and share the post on your social networks to help out friends who might be looking for this :)