Aorus Z370 Gaming 5 Overclocking: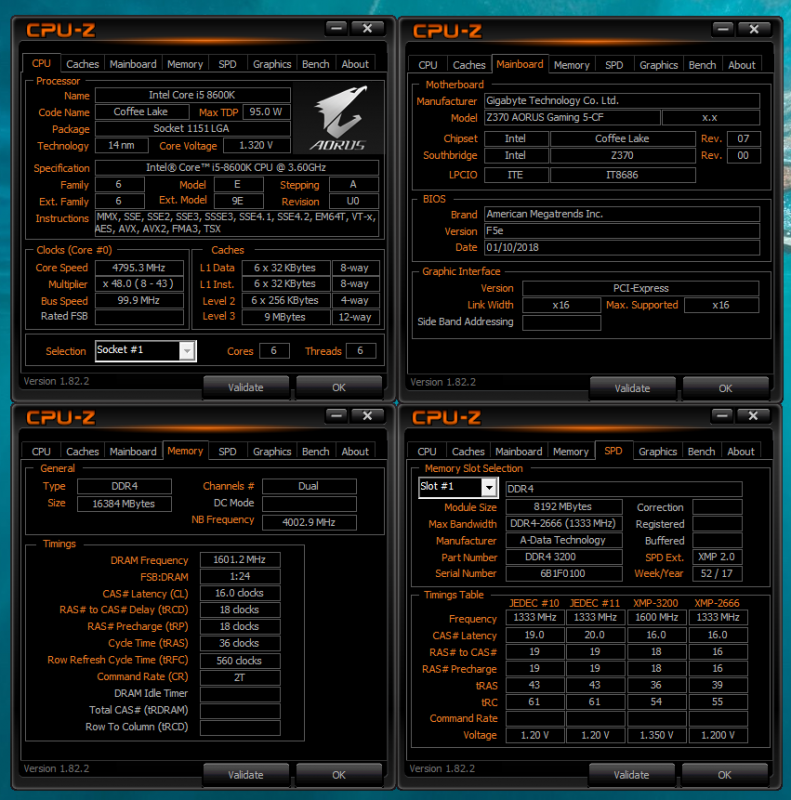 Well, now that we have seen what the Aorus Z370 Gaming 5 motherboard is capable of, it's time to see the overclocking potential of this motherboard. I always prefer to overclock the CPU manually, however, the Aorus motherboard comes with a software called EasyTune which can overclock your CPU automatically within (or not) safe measures. Manually overclocking the CPU, I landed on a stable overclock of 4.8GHz at 1.32 voltage on the core without playing with the bclk. That's about 11% boost over the CPU's Turbo. Anything above, was either unstable or my thermal solution wasn't able to handle it.
So how much of a performance increase did we get from the overclock? Let's find out below.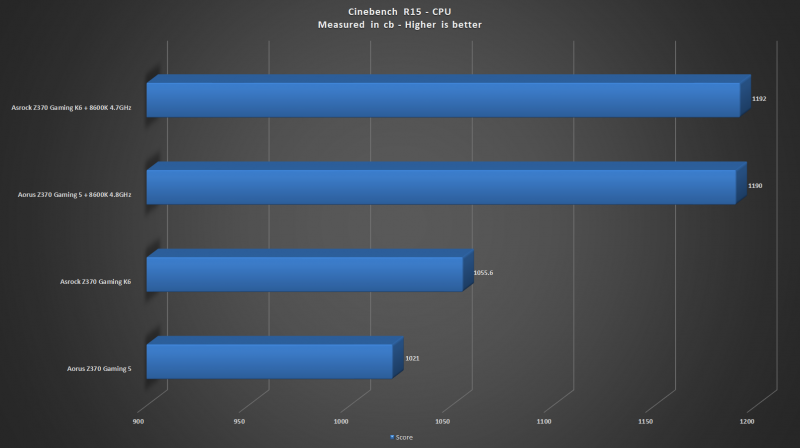 In Cinebench, we observed a 15.28% performance increase. However, the 4.8 GHz OC was still unable to beat the ASRock motherboard's performance when overclocked. And mind that our ASRock motherboard was only able to achieve an OC of 4.7GHz under similar voltage and thermal barrier.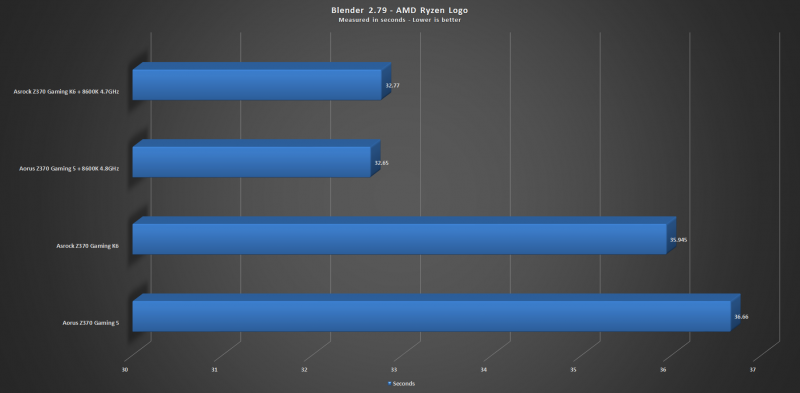 In blender, we had an 11.57% performance increase over the stock performance.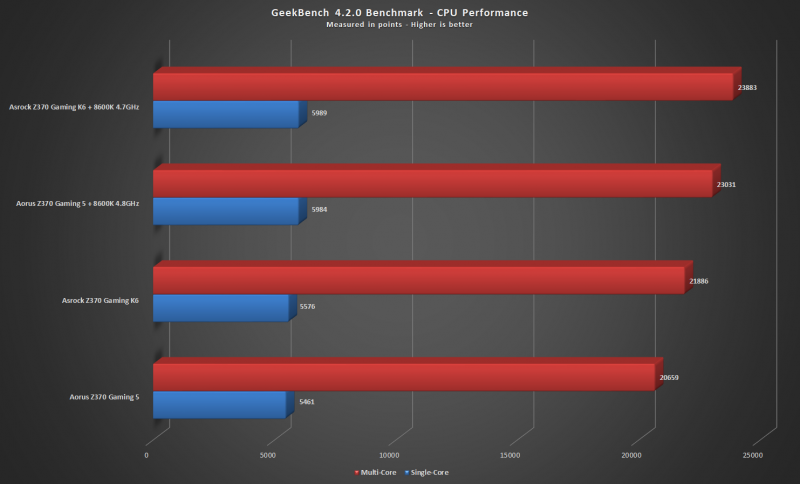 In Geekbench, there a 9.13% performance increase in single and 10.85% increase in multi-core performance.
With our CPU overclock, the memory performance has increased significantly as well. And there's also some improvement in the latency of the memory.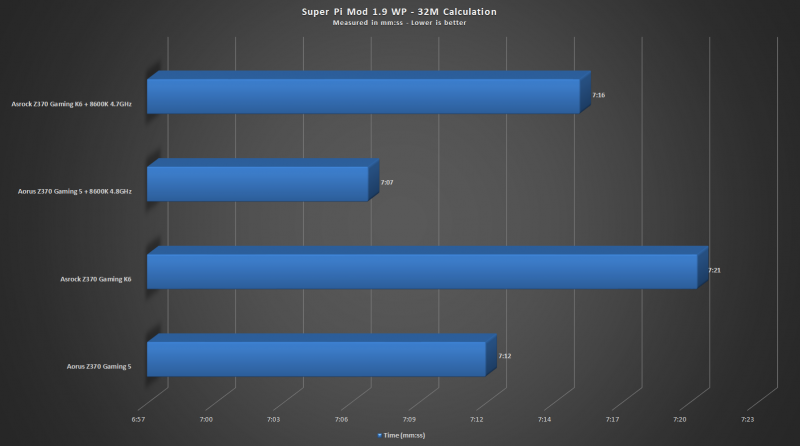 The calculation speed of Pi has also been improved by 5 seconds.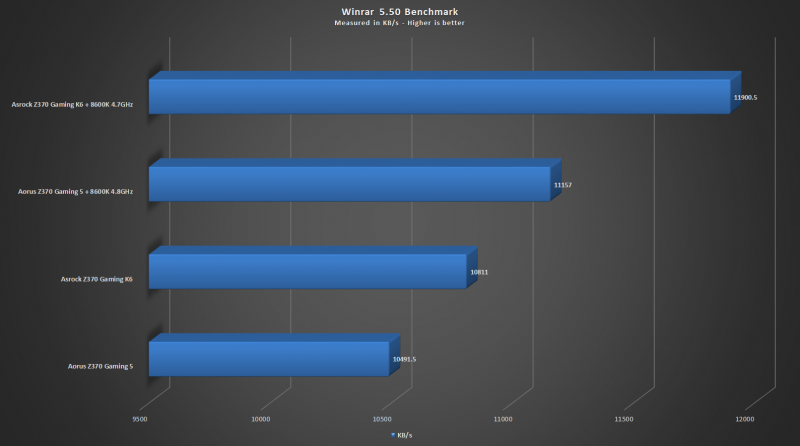 And there's a significant improvement in the RAR benchmark as well.
There's some performance increase the Storage benchmarks as well, but nothing too significant.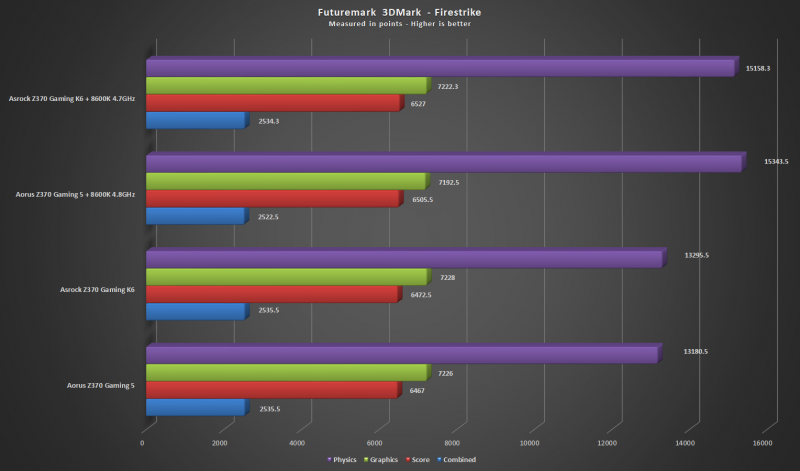 In Firestrike, there's a marginal increase in the physics score, however, the GPU score decreased a little bit affecting the combined score. This can happen from run to run basis.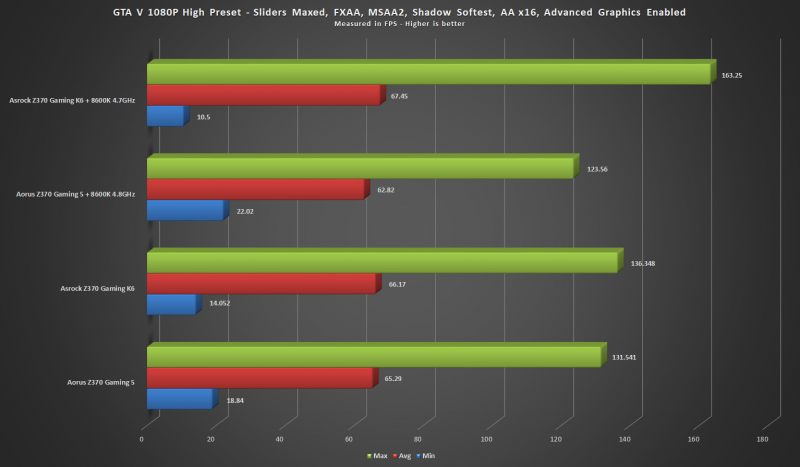 But what about the gaming performance? Well, we actually noticed a decrease in the average and maximum FPS, however, the minimum FPS has seen an increase of 3 FPS.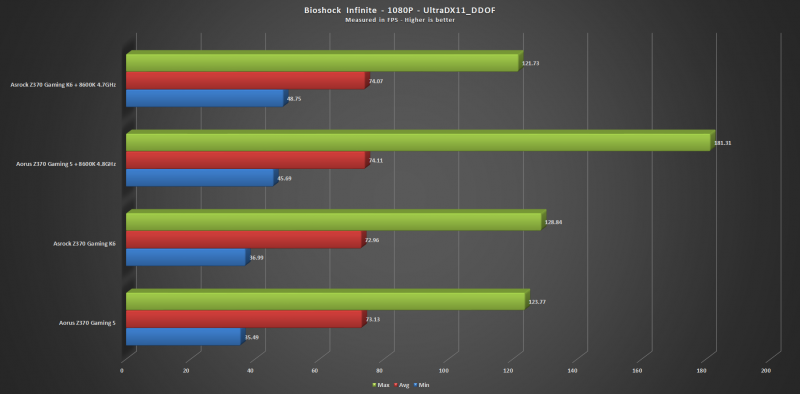 As far as Bioshock goes, there's a marginal increase in the minimum and maximum fps while the average FPS remains almost the same.