Conclusion:
So I guess it's time to conclude the review now. The Aorus Z370 Gaming 5 motherboard has a heavy emphasis on RGB. There are RGB RAM slots, RGB PCIe Slots, RGB Heatsinks and even an RGB RGB panel attached directly onto it. But even Aorus knows that RGB is not the only things consumers are after. So they have packed this motherboard with a good amount of expandability features such as 3x PCIe slots, 3x M.2 slots, 6x SATA3 ports, 8 USB ports on the back and even WiFi. If that's not enough, it even has a front panel thunderbolt header for Apple users and 2x temperature sensor headers. So it wouldn't be wrong to say that the Aorus Z370 gaming motherboard is a feature rich motherboard.
But when we talk about the performance, the Aorus Z370 Gaming 5 motherboard couldn't keep up with the competitor in our test that costs $8 less. However, if you're only after gaming performance, as this motherboard is indeed marketing with "Gaming" in its name, then there wasn't much of a difference, but in other tasks such as CPU rendering, Memory, and Storage speed, that Aorus boards fall a little bit behind.
As for overclocking capabilities goes, I was able to push my 8600K to 4.8GHz with 1.32 volt. This result may vary from board to board and CPU to CPU, however the ASRock board in our tests wasn't able to achieve 4.8GHz at the same voltage rating and one above, so the overclocking performance is indeed better on the Aorus board, but that not a biggie since the ASRock board performed better in most tests even with lower clock on the CPU.
You can get the Aorus Z370 Gaming 5 on Amazon for $187.99. But, the final questions is,  is this motherboard worth your money? Well, that depends. Do you need 3x M.2 slots? Or 8 USB slots and Wifi on the I/O ports? Are you after aesthetic and RGB LEDs? And most of all, will you be overclocking your CPU? If that's what you're looking for in a motherboard, and can give up a little on the performance, then this motherboard is for you. This motherboard is all about the expandability and freedom of choices and heavy emphasis on RGB and aesthetic value. Otherwise, if you're only after a motherboard that fulfills what you require, performs better and doesn't have too much RGB, then there are cheaper options available like the ASRock Z370 Gaming K6.
So in the end, I would like to the Aorus Z370 Gaming 5 our Editor's Choice award!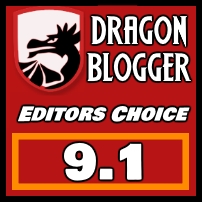 Also don't forget to check out our review of ASRock Fatal1ty Z370 Gaming K6 motherboard.
[P_REVIEW post_id=1076927 visual='full']