Intro
Thumb drives are a dime a dozen now, coming in all shapes, sizes and speeds but it is really hard to find a good one.  Good speeds, sizes and shapes determine usually what drives we buy and this one might fit the bill.  Today we will be looking at the Glyph Atom Black 1TB SSD, yeah 1 terabyte of portable storage, but it is not a regular thumb drive.  Let's check out the specifications first.
Capacity: 1TB (One Terabyte, 1,000 Gigabytes)
Interface:

USB 3.0
USB-C (3.1 Gen 2)
Thunderbolt 3

Storage Type: SSD
Sequential Transfer Rate of 480MB/sec
Compatibility:

MAC OS X 10.4 and later
Windows Vista and later

Dimensions:

1.88" Width
4.8" Height
.59" Depth

Color Choices:

Gold
Gray
Black (Used in this review)
Silver

Includes a Silicone Protective Cover
3 Year limited warranty
A thumb drive that is an SSD, sounds a bit far fetched and are the rated speeds correct?  I will go through that later in the review, but first let's check out the unboxing.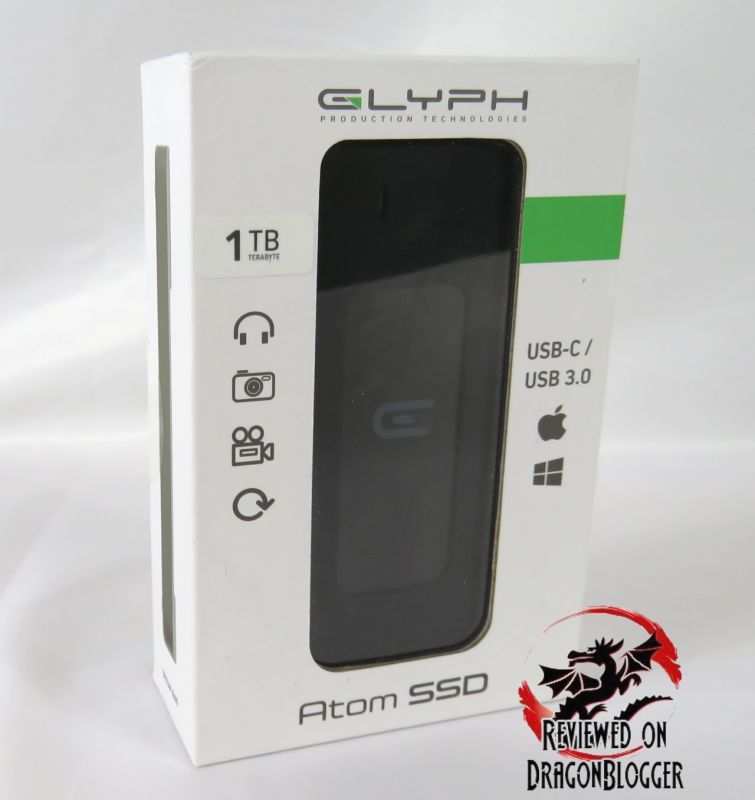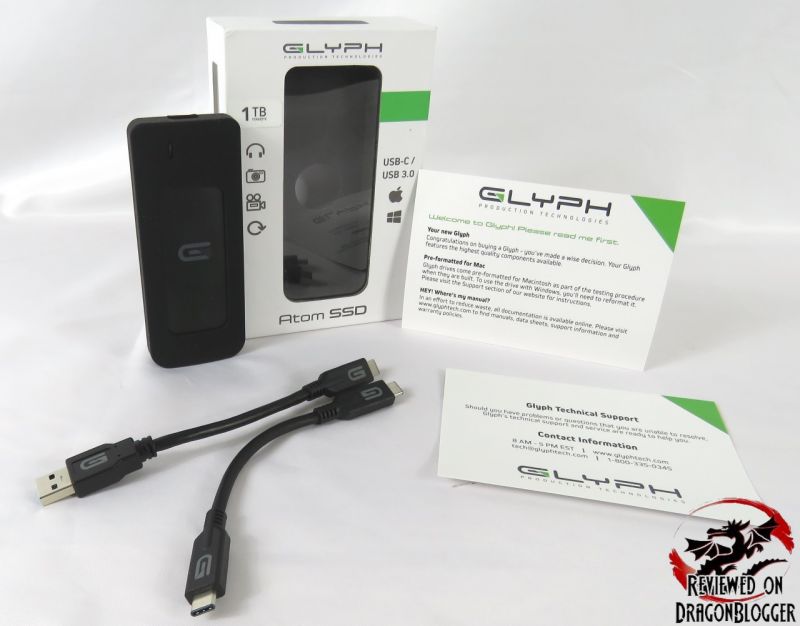 Simple packaging for a pretty simple device, after all it is an SSD, I mean thumb drive… something like that.  The more extravagant the packaging, usually the more expensive the device is and that usually holds true, but it's not that cheap overall.
Now we will go over individually what is included in the package.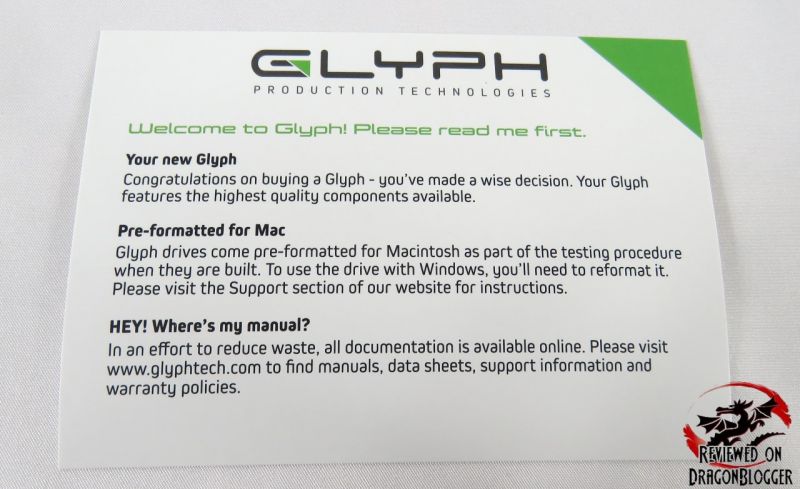 Since it does say "Please read me first.", I think we will honor it.  They first congratulate you on buying this drive, as they say "you've made a wise decision" then they go on to state that it has been "Pre-formatted for Mac" and for those of you without Macs, I will show you how to format it for Windows.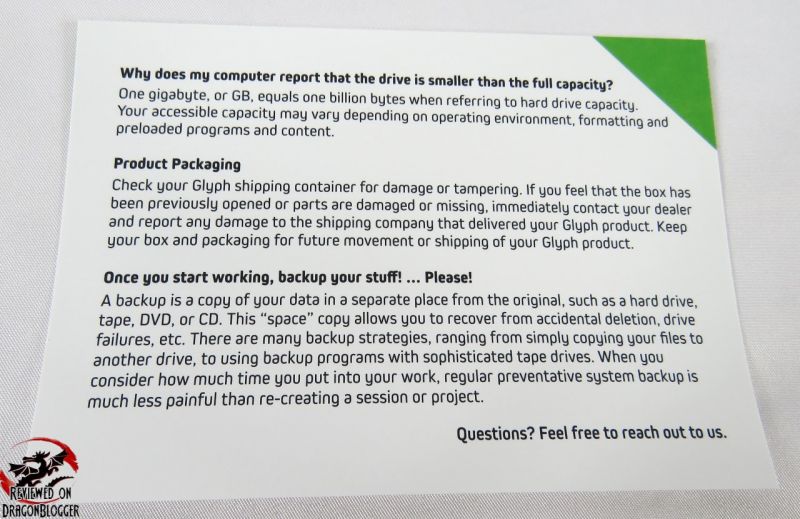 On the flip side of the card, they mention on the format size it why it slightly differs from the advertised 1TB.  My unboxing video goes over what is in the package and what it looks like, so you can skip over the "Product Packaging" section.  Lastly on this sheet they go over basic backup procedures.  If you have a Mac, this works perfectly with your Time Machine compatibility but for those of us with PC's, surly this will work with your backup solution as this is a standard drive.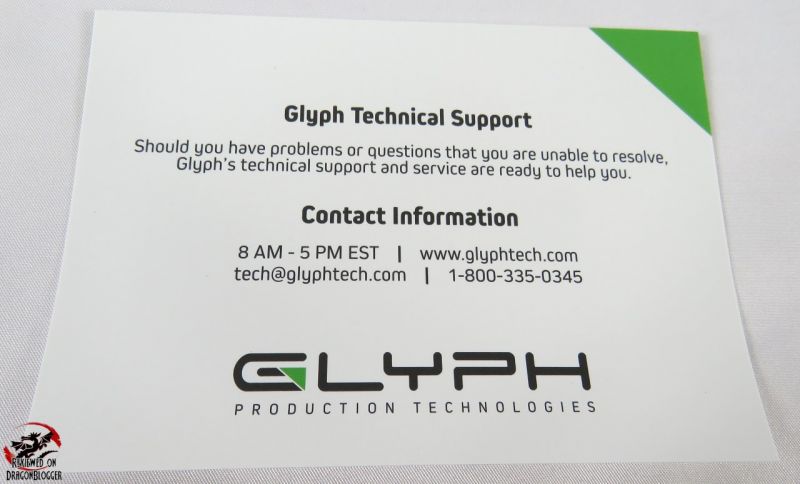 On the 2nd of 2 cards they provide their technical support phone number and email address, just in case.  This card is the support card.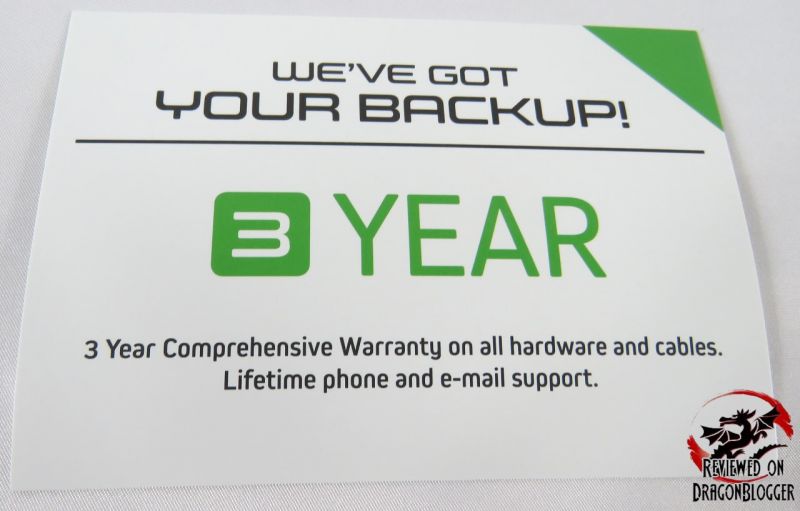 On the flip side of the support card, they remind you that this drive comes with a 3-year warranty.  What's nice here that is a bit unusual, they also warranty the cables which are usually a non-warrantied consumables, not bad.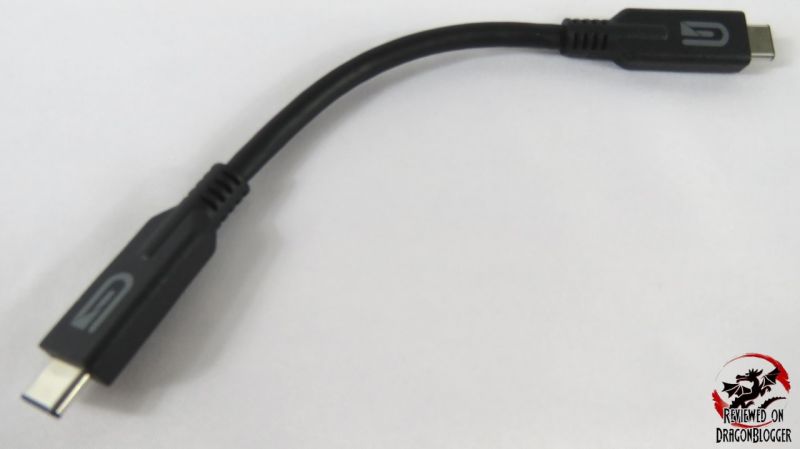 The first of 2 cables included in this package is the USB-C (3.1, Gen 2) cable.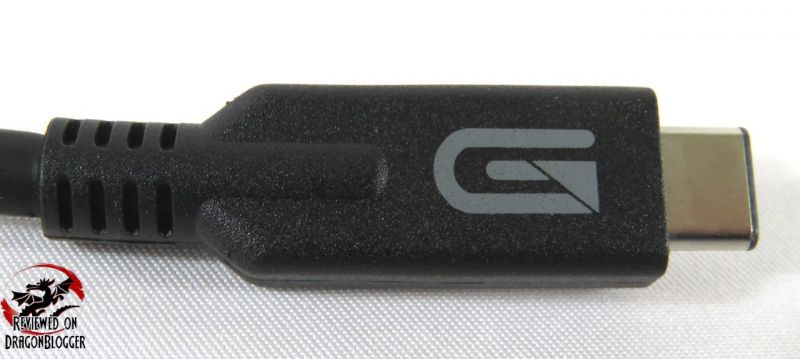 Each end of the cable comes silk screened with the Glyph logo.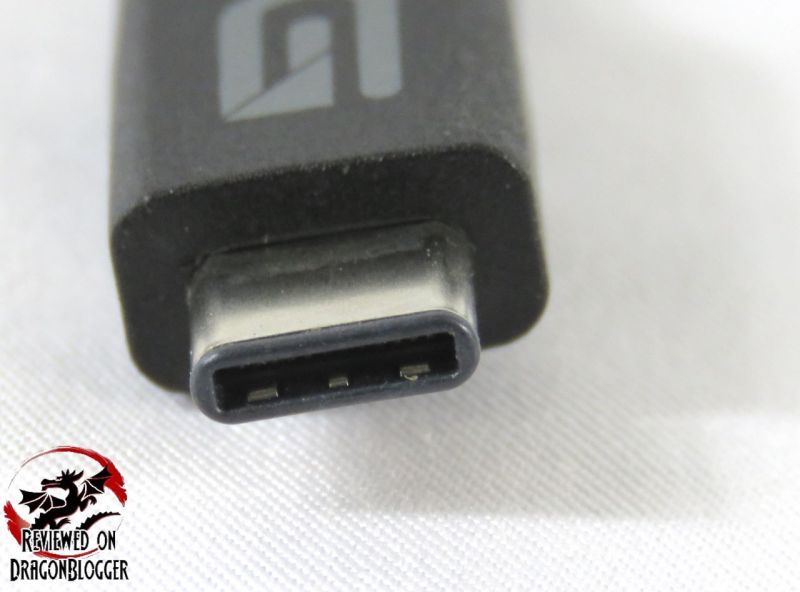 A close-up view for you on how the USB-C side looks like.  This is a USB-C to USB-C adapter, so both ends look like this.

The 2nd of 2 cables is a USB 3.0 to USB-C cable.  The device itself has a USB-C connection, this allows you to use it on a standard USB 3.0 port if you don't have a USB-C port.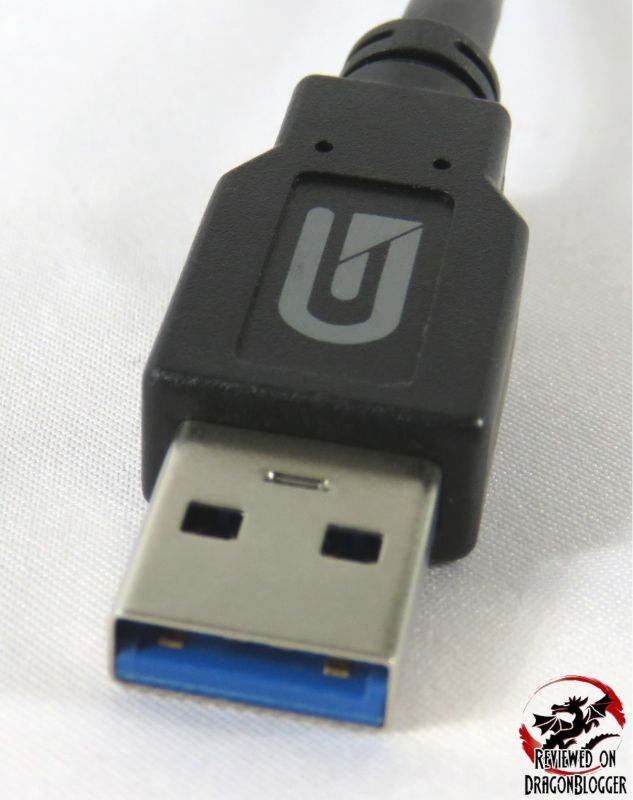 At one end we have the USB 3.0 side, with all the Glyph logo'ed trimmings.  I will skip the other end, since I have already showed you what the USB-C end looks like.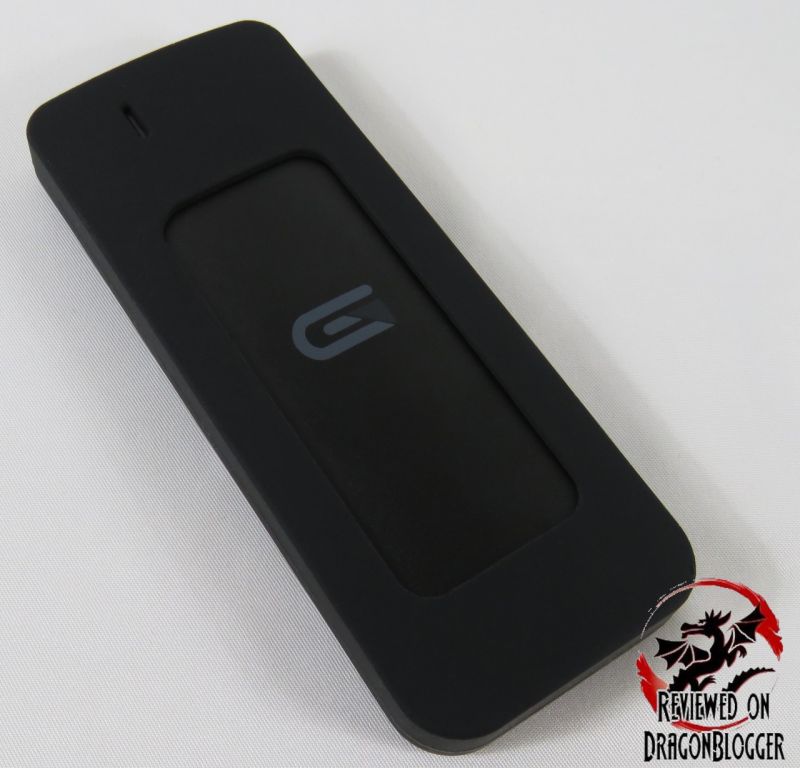 Then we have the drive itself.  Which leads us into the next chapter Glyph Atom Black 1TB SSD A1000BLK close up.
Next Page: Glyph Atom Black 1TB SSD A1000BLK close up.