We are influencers and brand affiliates.  This post contains affiliate links, most which go to Amazon and are Geo-Affiliate links to nearest Amazon store.
Our good friends over at Havit sent me something that made my day. They sent me their N601 Security Cam. This is a true Wi-Fi security device not to get confused with true wireless only device as you still need the power wire to be plugged in so that it functions but it connects with your Wi-Fi network to give you 24×7 monitoring.
It comes in a small package with every thing you need.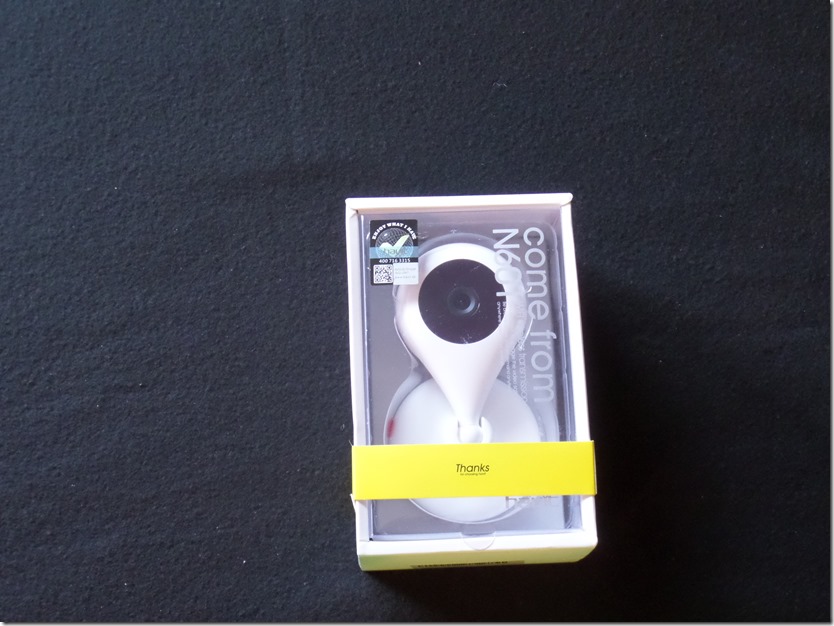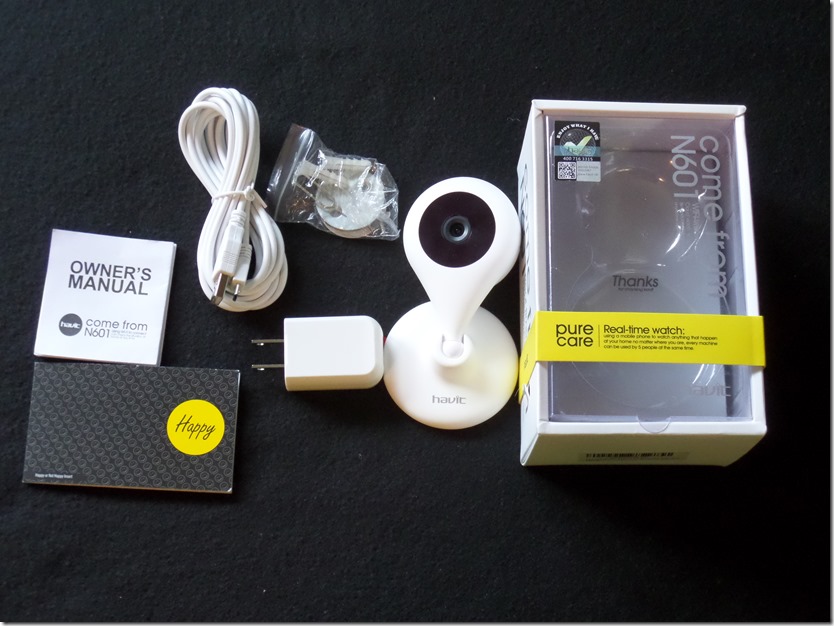 As you can see you don't  get a lot of stuff in the package, but hey you don't need a lot which is great.
This device works with your smart phone or tablet and there are apps for iOS and Android, but before you can start monitoring first you find the place you want the Havit N601 Wireless Camera to be set up in. Now as you can see in the next picture I placed it on my Computer case to look like a web cam no one is scared of one of those.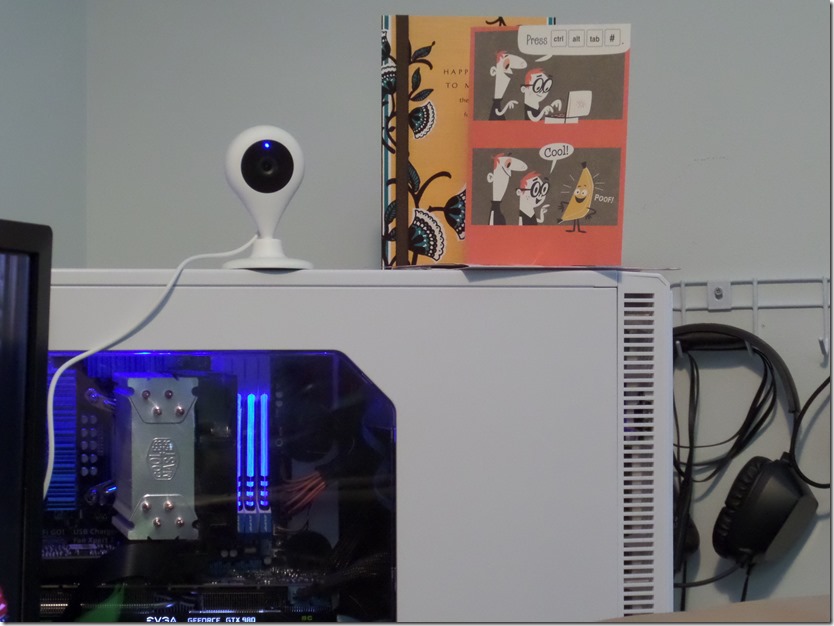 This was the first placement then I realized it is magnetic and I stuck it from the side. The base and camera can be swiveled  completely around. In the package it come with every thing you need to hang it from your wall. The cord is very long I would say around 6 feet or more . The white color is great for matching walls  that are of the same color. I would say you can color match your cord to your wall if need be with a little paint or colored tap. The base of the N601 camera is magnetic like I said before with the plate and screws that come in the kit it can be hung on a beam or just any wall.
Check Out My Video Review and Unboxing here !
Once you have the placement set you can start with the software install. Now this will blow you away as it takes less then 50 to 60 seconds to install. Once installed you can sign up for the app with your own log in and password. From there you can do several thing like watch your camera, record, or even video chat with your home. A few other things to showcase here as well. The N601 cam does allow you to watch in pitch dark, record and save to your own SD Card (32gb max card is supported), or pay for their cloud storage which is nice. The prices on the cloud storage is $8.99 for 168 hours of storage or $25.99 for 720 hours of storage. Each is a per month base price. Now there is one more feature it says it does, but I could not figure out at this time and it is the ear piercing siren. The camera is also has motion sensing so it only starts recording if it detects motion as well.
In this next picture you can see me watching my own cam.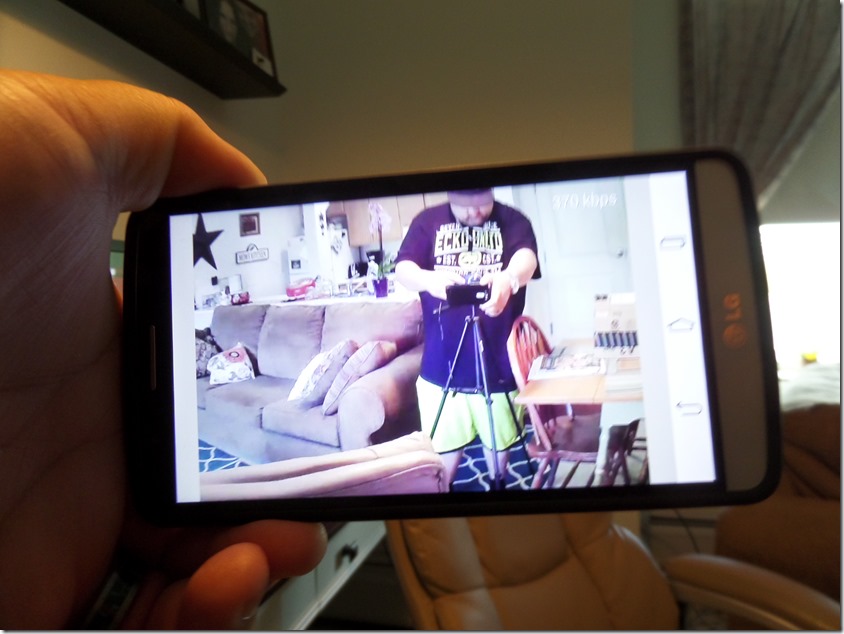 TECHNICAL SPECS
Fast and Easy Setup – Setup in 60 seconds, watch at anytime and anywhere, can share with 5 people simultaneously
High Quality Video – Get into the details with 1280 x 720 Resolution
Field of View – 120 degrees diagonal, plus Night Vision function
Cloud Video Recording (CVR) – Videos can be saved and viewed at any time
Multifunction – Two-Way Talk, Intelligent Alerts, with noise-cancelling microphone
So when using this device it does record in 720p. They claim you can video chat with who ever face to face which I did not see possible do to you can only see who is in from of your cam with the app. But hey most people who buy this are not getting it for that. The picture is very clear for 720 and seamed to not use much band with what so ever. Which is a nice touch. Now I do wish you could get the app for your laptop  or PC so you can view it from there also.  You can share your came with up to 5 people for a fee though. For me I wouldn't share with anyone. I mean is the only people who should have access to a security   cam in your house is your family and they should access to your account anyways .Now on the pamphlet that comes with it are several screen shots of what the software can do  and walk throws which is very nice. The N601 was thought out well. I  think most issue that have been seen can be fixed with slight updates to software. Not that there was many issue at all.(This product is a nice 4 and half stars for ease of use and price!)

Disclaimer: Havit sent me the N601 SECURITY CAM to test and review. All opinions are mine and mine alone!
We are influencers and brand affiliates.  This post contains affiliate links, most which go to Amazon and are Geo-Affiliate links to nearest Amazon store.
Hi everyone I'm James Braga. I was born in Oregon and moved to New Hampshire a few years back. I love most things that have to do with video games and electronics, It doesn't matter if it for a car or a house, if it has electricity in it i will love it . I'm also in school for Information Systems Technology.