For anyone who has followed my reviews for Dragonblogger, you know my passion for both fitness and technology. When I get the chance to blend the two, I always am ready to jump on board. HOMIEE reached out to see if I wanted to test any of their products, and along with their baby monitor, I really wanted to test out their resistance bands.
For most of us, we sit at a desk all day and it's essential to do exercises to balance it out. Resistance bands are a great option, especially since you can do your exercises at home and you don't need to get to a gym. I'll break down everything you need to know about these bands.
The bands
Each of the resistance bands is equivalent to 30 lbs. and all together could equal 150 lbs. These options make it great for both experts and people who are new to fitness since the resistance can be increased.
They're made out of top-quality rubber and anti-twist nylon-braided cable, which is a huge benefit considering how many bands I've had snap over the years. Usually, most resistance bands are made out of plastic and snap easily. After a lot of testing, these didn't stretch out or even come close to feeling like they'd snap. The clips are strong and stay in place, even with aggressive use. Thankfully, they were also easy to undo. I do wish the clips were metal and not plastic, but they look like they should keep holding up for a long time.
Easy travel
The HOMIEE resistance bands easy to bring on the go with the carrying case. It made carrying these to and from my local gym easier than I imagined. Everything fits easily into the bag and you don't need to worry about shoving them in or them not fitting. You could carry them to the office, while traveling, or even to the local park.
Features:
12 piece set: 5 different colored bands, 2 cushioned handles, 2 ankle straps, 1 door-safe anchor, 1 equipment strap and 1 portable carry bag

Anti-snap Safe Design

Carry bag for easy storage and travel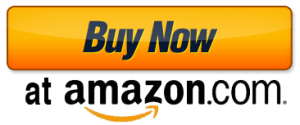 I received this product at a discount for the purposes of testing it and reviewing it.  All opinions expressed are truthful and 100% my own.
[P_REVIEW post_id=1080182 visual='full']