We are influencers and brand affiliates.  This post contains affiliate links, most which go to Amazon and are Geo-Affiliate links to nearest Amazon store.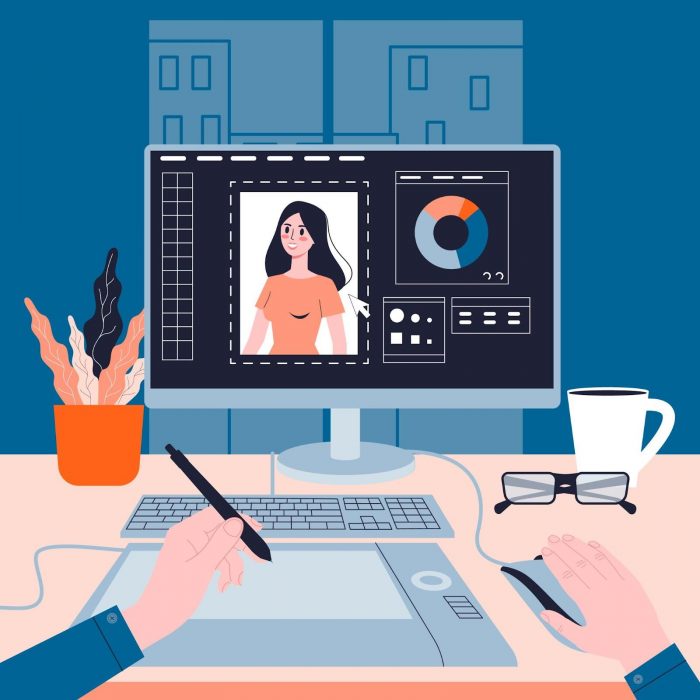 If you have ever attempted to increase the size of an image, you may have noticed the picture to lose quality and appear pixelated. And as you enlarge, the picture keeps on becoming more blurry. In fact, the more you enhance the size, the harder it becomes to tell what the original photo looked like.
Why do images become pixelated when you increase size?
The most common formats for digital images are JPG, PNG, and GIF. These files are categorized as bitmap images.
Also called the raster, bitmap graphics are created from rows of pixels that combine to form an image. When you enlarge these pictures, the pixels don't stretch. Instead, new pixels are added to the image, hence, creating a blurred effect.
When you try to enlarge a picture through standard programs like MS Paint, the editor will have to make color predictions to fill in the pixel gaps. Truthfully, these estimations can never be 100% accurate. Therefore, the picture becomes pixelated.
What is the solution?
Of course, this doesn't mean that you can never escalate the size of a picture. With advanced technology like artificial intelligence, it is possible to extract upscaled images with high accuracy.
To achieve this, a neural network model is trained on countless images. The deployed AI model can then make a series of guesses regarding the colors and textures to fill in the pixel gaps. It detects blank/blurred spaces automatically and puts in details with near perfection.
As a result, the pictures come out sharper with striking clarity.
There are dozens of free and paid software available in the market that makes resizing pictures easy. In this guide, let's explore some of the top-rated tools.
AI Image Upscaler by Stockphotos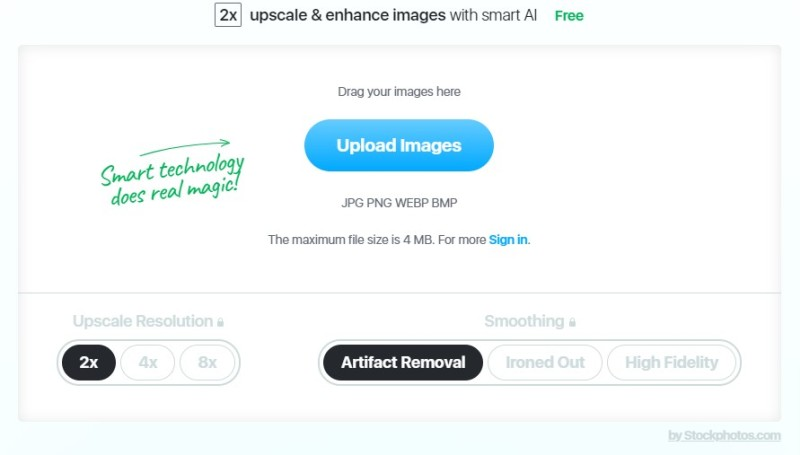 There are many reasons the Image Upscaler by Stockphotos.com is a favorite amongst users. For starters, it is available as a web-based version. This means that no downloads or signups are required to use the free version of the tool. You simply log in to the website, upload your picture, and let the algorithms get to work.
With the free module, the upscaler lets you resize three images. If you have additional requirements, you can sign up for one of their budget-friendly premium packages.
The resolution limit on this tool is 2x, 4x, and 8x. The supporting output is 8000 pixels. The tool is compatible with both Windows and Mac. Plus, it supports all major image file formats, including JPG, PNG, WEBP, and BMP.
Another incredible perk of the upscaler is that it prepares your photographs precisely according to the required size of leading social media channels. They have also added a built-in photo editor that will directly integrate overlays, filters, and effects on your upscaled image.
Below, see the real-time comparison between an original image and 2x upscaled picture. Notice how the sharpness and contrast are adjusted to minimize quality loss.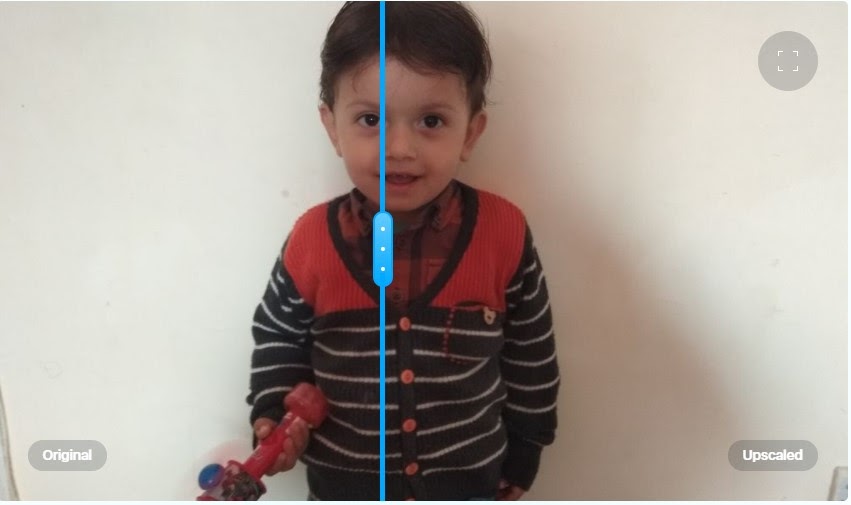 Photo Refiner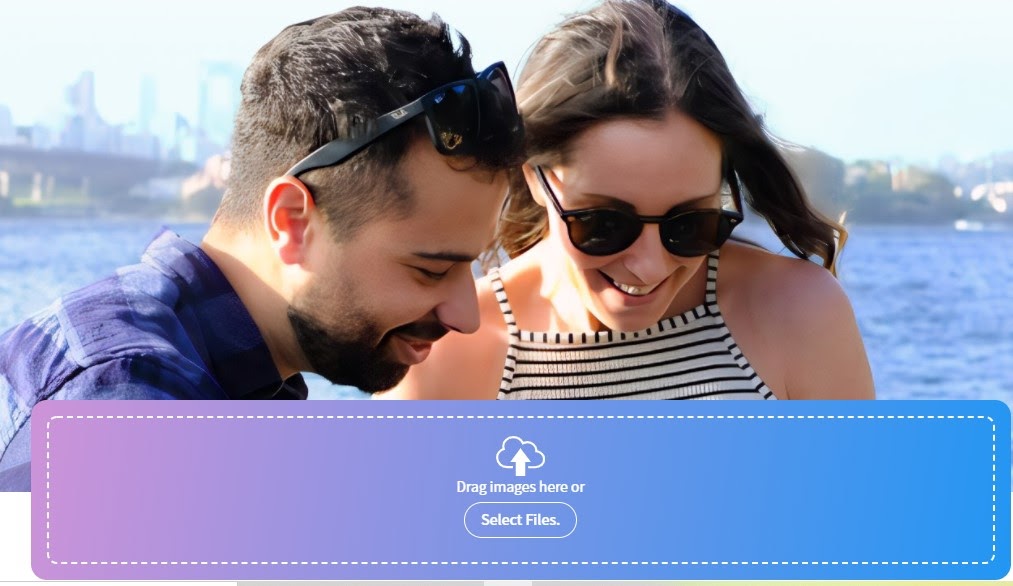 Photo Refiner is another AI-based upscaler that lets you increase the size of pictures to a whopping 16x. And that too in a record time of less than 10 seconds. It is especially ideal for photos that are due for large printouts as it has the ability to enlarge images up to 10000 pixels.
Besides increasing the size of pictures, the Photo Refiner software will remove digital disturbance caused by noise. Plus, it will also apply pseudo-color processing to enhance the visual quality.
To use the upscaler, a sign-in is required. It is not free as well, but varying packages are available to accommodate different budgets. Other than that, the interface is pretty intuitive and easy to use. It can also batch process multiple images at the same time to save you time.
API integration is also available for websites and apps.
Irfanview

Irfanview is a photo editing tool that is available only for Windows operating systems. While it is not AI-based, it does an incredible job of manipulating the photos at hand. It also doesn't hurt that it is a freeware software and constantly upgraded to provide the members with loads of features and support.
To upscale/enlarge images on Irfanview, you will have to first download the software. Then upload your picture and click on Image at the top. This will open a drop-down menu. From there, tap on Resize/Resample > Set New Size (enter your desired size) > Size Method (select Resample and Lanczos (slowest) > tick on Apply Sharpen After Resample.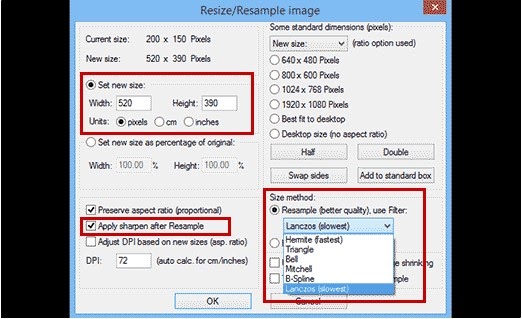 With that, Irfanview will resize your image according to the requested size. You can then download and use it in any digital marketing and print campaign.
Apart from upscaling, Irfanview works great for batch processing, renaming files, optimizing images, cropping, and adjusting colors.
Photoshop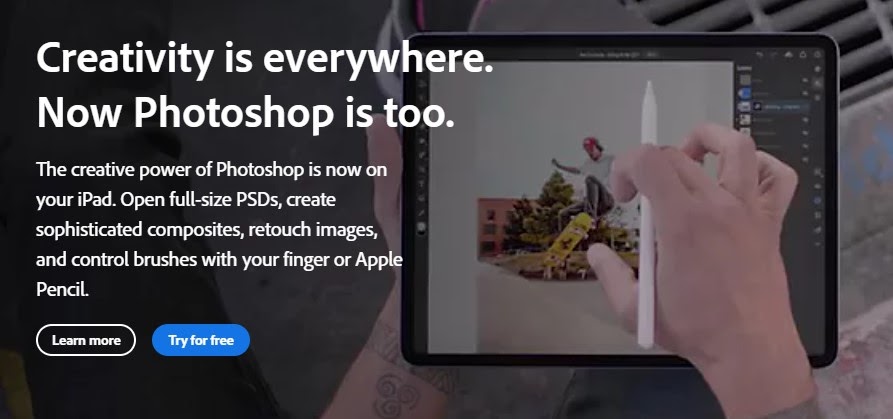 Photoshop is a renowned name in the photo editing industry. It is used extensively by experts to create showcase-worthy pictures. However, not many people are familiar with the hidden talent of Photoshop. And that is image resizing. That too, without sacrificing the overall quality.
To upscale a picture using Photoshop, simply upload your picture and click on Edit > Preferences > Technology Previews. Next, put a check on Enable Preserve Details 2.0 Upscale. Then go to Image > Image Size > Resample List > tick on Preserve Details 2.0.
Here, you will be asked to enter the size you require. Enter the details, and voila, your picture is upscaled without losing the original trait.
Photoshop is available in subscription packages. A free trial is available as well.
Final Words
Visuals are an essential component of every professional and personal project. According to BuzzSomo, images garner 2.3 times more engagement than textual content. They are also 3 times more likely to be shared with peers.
Given the staggering numbers, skimping on image quality will not be a good decision. With these tools, I hope you will be able to manage both – the quality and size of your pictures and gain the attention you desire. Good luck!
We are influencers and brand affiliates.  This post contains affiliate links, most which go to Amazon and are Geo-Affiliate links to nearest Amazon store.
I am interested in all things technology, especially automation, robotics and tech that helps change how society will live in the future.