Every generation brings new insights to the world. Youngsters have enough energy and time to introduce fresh ideas and projects and advocate them against older opponents. The gaming industry is especially flexible in terms of changes ruled by young people. Let's discover what are these changes.
How youngsters are different
Here's a quick overview of the main principles of the 20th-century generational differences:
I. Generation and Silent Generation (born before 1945): patriotism, hard work, persistence, education.
Baby Boomers (born between the middle 1940s and the 1960s): attention, social orientation, importance of civil rights.
Generation X (born between the early 1960s and the early 1980s): focus on family and spare time, balance between work and rest.
Generation Y or Millennials (born between the early 1980s and 1990s): importance of digital media, accepting others, increased anxiety.
Generation Z (born between the late 1990s and the late 2000s): strong focus on technology, education, personal growth, and freedom.
Representatives of Generation Z grew surrounded by mobile technologies and social networks. A famous psychologist Jean Twenge names these people iGens because of the high popularity of iPhone. This generation focuses on individualism, entertainment, and diversity.
It is assumed that iGens grow up slowly because of a safe life strategy with a high focus on children emerged in our society. Now teens are way closer to parents and tend to become independent later. Another thing is that a highly socialized world makes youngsters less stable and more depressed – iGens accept the extremely diverse society but have problems with accepting themselves.
One of the notable features of Generation Z is a significant gamification of their entire life. Let's see which games are the most popular among youngsters nowadays.
Favorite games of modern students
A quick glance at the Newzoo's 2018 report dedicated to the gaming market shows that we enter the mobile era where the quality of games doesn't much depend on the platform. The mobile segment features a 25.5% growth from 2017. The current year should be the first one for mobile games to overcome other types by revenue: compare 51% ($70.3 billion) with 24% for the console segment and 25% for PC.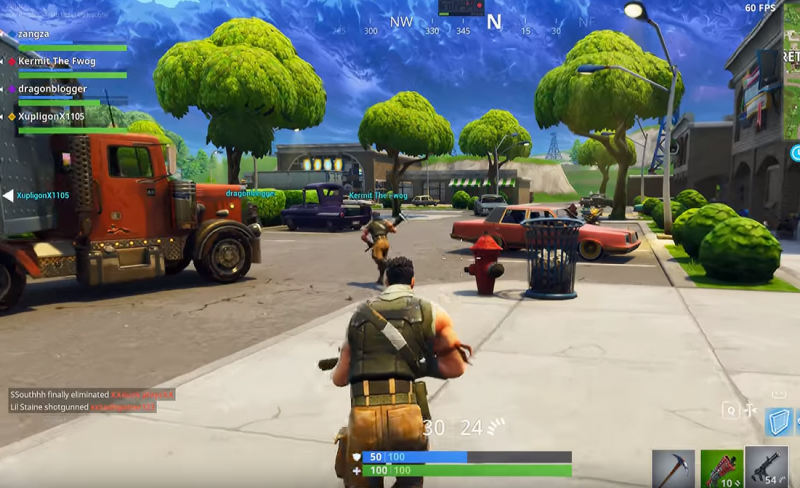 Another important trend is eSports growth. Large venture capital funds started investing in eSports, and now the industry counts $906 million in revenue. Giant playgrounds like Blizzard Arena, AT&T Stadium, Madison Square Garden, and Staples Center host top-rated cyber competitions. Even Intel decided to sponsor PUBG.
When it comes to innovative technologies pushed by Generation Z, it's essential to mention blockchain gaming. The implementation of cryptocurrency is the most obvious approach to mix blockchain and games, but the process goes beyond that, and there are playing services built on blockchain principles of transparency and decentralization.
Young people remain the target audience of gaming companies: as Filmora reports, 22% of players are younger than 20 years, while 35% are between 21 and 35 years old. It's a two-sided process: iGens boost the world of games, while the industry influences them. Pew Research Center's statistics on student gaming show that:
66% respond that games have no influence on studying
65% are regular or occasional gamers
48% admit that games prevent proper studying
34% feel excited playing games
20% claim that games help them meet new friends
Video games
According to the already mentioned report by Filmora, the rating of the bestselling titles includes Tetris with 170 million copies sold, Minecraft (144 million), and GTA V (90 million). Overwatch and PUBG have 35 million each.
The community also tends to be quite nostalgic. Players highly appreciate remastered editions of Dark Souls, Skyrim, Street Fighter, Age of Empires, and Devil May Cry. The recently launched StarCraft remaster is pretty popular as well.
Online gaming is obviously on the rise. Dota 2 is the permanent leader in various ratings. In 2018, the game featured 890 tournaments with the total prize amount of $137 million. CS: GO with 3139 competitive events and $51 million of prizes is ranked the second. League of Legends, StarCraft II, and Heroes of the Storm are also in the top.
Gambling
Various games of chance are attractive for new generations who are switching to online and mobile versions. Even card and table games that might include live dealers or chats are becoming more flexible. Online blackjack spreading among young people reflects another trend of student gambling which is a growing interest in games that require mathematical skills and logical thinking. In online blackjack, users play against the croupier and don't compete with each other, and their goal is to get precisely 21 or a number higher than the croupier's one without exceeding 21. The dynamic nature of the game and the intention to count numbers and track the deck are those features that youngsters and students appreciate.
Blackjack can be a highly profitable game because it features the house edge between 1.2% and 0.2% which means that players will lose from $1.2 to $0.2 on each $100 bet. Using math and specific strategies, it's possible to win regularly.
There are a lot of variations of online blackjack. Spanish 21 features more liberal rules (like doubling down different cards) and high bonuses. Blackjack Switch is played with two hands and the option of changing them. Super Fun 21 supports splitting up to four times. Vegas Style allows continuing playing after the bust.
Сonclusion
It is clear that youngsters and students influence and are being influenced by the gaming industry. The latest generation which is rather tech-savvy focuses on mobile devices and online entertainments. Young people are enthusiastic about any innovations in this field, setting trends and pushing gaming to new limits.