I have said in past reviews that I prefer over the ear headphones. It is mostly because I am not a big fan of having things inside my ears, (goes back to my navy days and having to wear foam ear plugs). I have owned many different pairs of headphones from expensive to very cheap. All have had the same issues and that being they cause my head to hurt.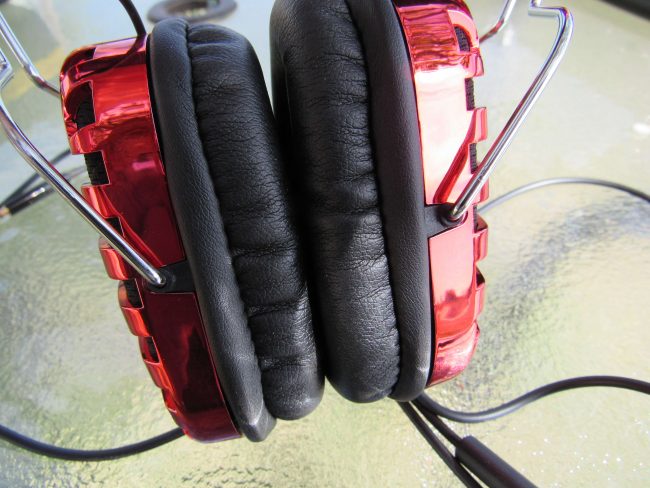 I do not know why my head hurts when wearing headphones, but it does, or did, before I received my new favorite pair of headphones just the other day. Mixcder has a headphone that fits my head perfectly without feeling like it is crushing my skull, and I have been wearing them ever since I got them.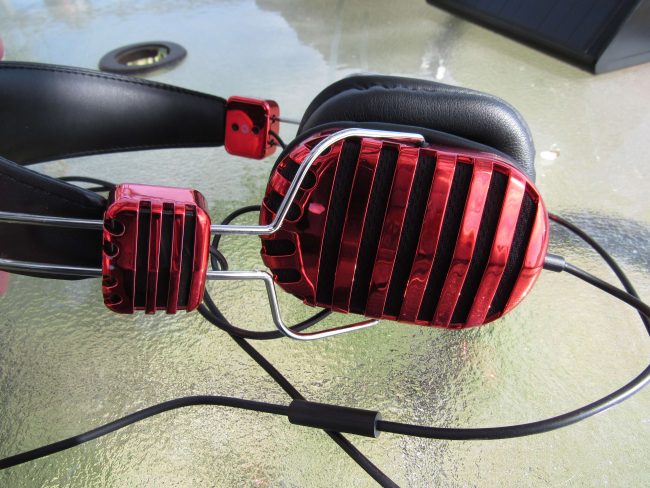 The box has a simple drawing of the headphones on it, and the name "Mic5 Wired Headset". Inside the box was a shiny red pair of headphones, with a single wire connection and inline microphone. And so far, I love them.
Check out my Unboxing Vid
What I like about them aside from the nice sound quality is that the position of each over-the-ear earpiece can be adjusted independently from one another. This I believe is how I can wear them without them feeling like they are pressing into my head. Yet, though they are not tight like some are, they are not loose either. They fit nicely against he ears and head.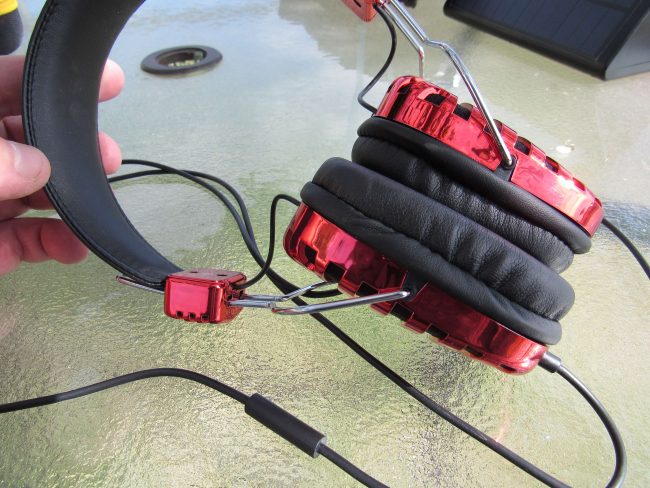 I can keep my hearing aids in and not feel like I am going to have to take a trip to my doctors to remove them after listening to music with my headphones. The cushion surrounding the earpiece is soft and comfortable. The sound is great, and the mic is loud and clear when recording. I recorded outside and the playback was great.
Video Review of the Mixcder Mic5 Headphones
I am impressed with these headphones, and I am sure you will be as well. I urge you to consider them for your next purchase, or to have a spare pair in case of an emergency.
Enter to win a Mixcder Mic5 Headphone Pair
Mixcder Mic5 Headphone Giveaway

Disclaimer: Mixcder provided me with their Mic5 Wired Headphone to review. All opinions are 100% mine and mine alone.
I have worked in and around many different types of computers. In the Navy, I used a magtape drive computer that was a step down from pen and paper. I later worked for a big computer company and after that, taught computer class's nation wide. I had the privilege of teaching 14,000 students in a 2 years period of time. Afterwards, I owned a small computer training and repair shop for a few years. I have owned C-64's, Pc's of various types, Amiga's, and even Mac's. I now have included the android to my collection. At any time, I have close to 15-20 computers or combinations of computers and game systems in the house. I look forward to more.