How do you find related images for your articles? Google is definitely the easiest option available but it may put your blog in danger if a scenario regarding the violation of copyrighted images occurs. You may think it doesn't happen so often but there are chances of getting into trouble by using such copyrighted images you find from images.google.com.
I've better option for you if fellow bloggers don't want to get into trouble, this option includes using an integrated WordPress plug-in which saves you time because you don't have to leave your post editor to insert images.
PhotoDropper WordPress plug-in lets you add related photos to your blog posts with only 4 simple clicks. Currently there are more than 62,538,143+ photos available for use without worrying about licensing on PhotoDropper servers.
Advantages of using PhotoDropper
Related photos available very easily
No longer required to dig into 10 different websites for related photos
Takes care of licenses (via Creative commons)
Helps you to spend more time in content writing
How to use PhotoDropper
As I said earlier, it's very easy to use. Login to your WordPress dashboard and create new post. Just beside the upload/insert button you will have small beautiful air balloon icon. Once you are done with the content, click on that tiny balloon. Assuming it to be your first use, you will be asked to enter some basic information of yours and email id. I don't think there is anything really hard in it. Complete that step and you're all set to find related images for your article. You'll have following screen in front of you.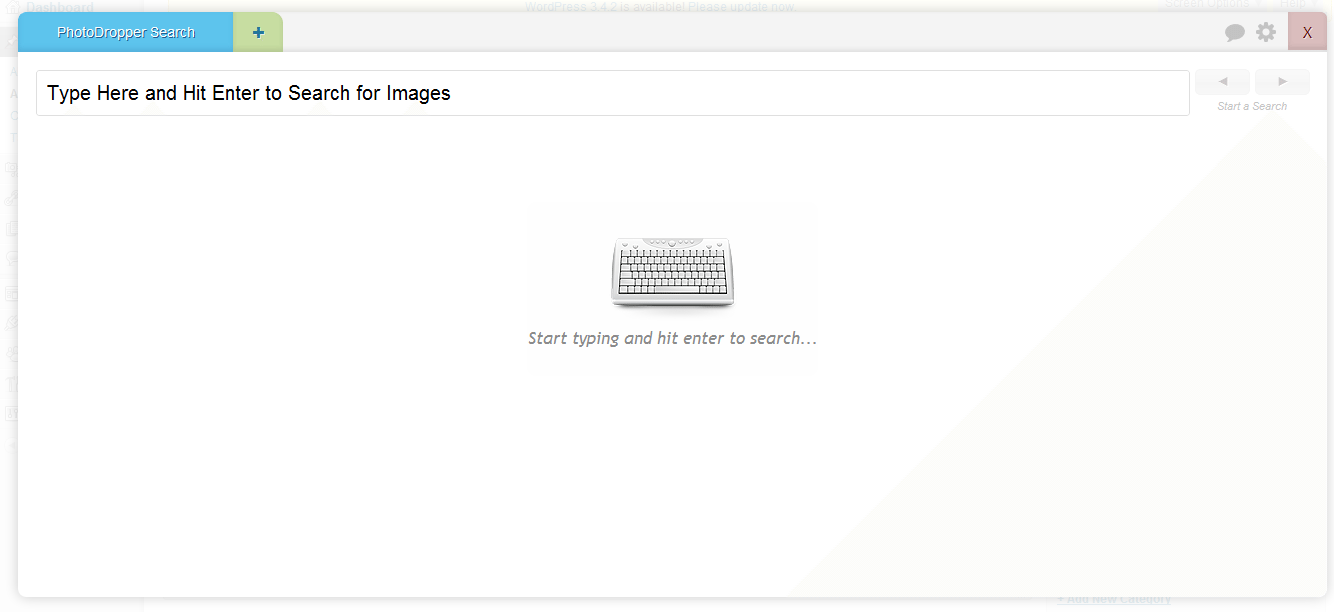 Enter your keyword in the given text field and hit enter button on your keyboard. Within few seconds you'll have good collectives of photos to use on your blog post. You can always sort these images either by time or by other factors such as interesting, most relevant and most recent.
Settings button on right top corner allows you to change your email address and toggle one really important option called "does this site make money?" This option is considered as very important in context of image licensing. You got to be very clear and true on setting up this option.
Photo attribution settings allow you to give credits to the original photo author. You can either put this information in photo captions or at the end of the post.
This is it guys. It's your turn to download this plug-in and find out whether it is helpful for you or not. Head over to their official website and roll your eyes through FAQ section if you have any doubts.