Subscribe to the latest Dragonblogger Pottermore news coverage by clicking here.
Before the endless cries for Pottermore welcome emails, owls, posts, what-have-you – there was a little something called the magical quill clues. It amazes me how fast and furious the journey towards entry to the Pottermore Beta has been. Lets take a moment to turn back the dial and see what we have learned along the way as well as what is to come.
Articles Shown in Video:
Pottermore Magical Quill Clues Await You
As the vlog indicated, the web is teeming with information about Pottermore, and can quench some of the thirst for answers. There is no denying that nothing beats firsthand experience but I already feel like I have been given tantalizing tastes of Pottermore. What has been more satisfying than uncovering interesting features of the site has been connecting with fans like you. Whether by tweet, tumble, stumble, share, like, comment – phew ok I think I'll give up listing options – your voice has reached our ears and there is no sweeter note.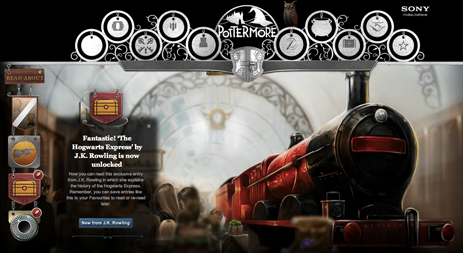 Dragonblogger pride and fan admiration aside – the question of the moment is what is to come for Pottermore Beta participants? At present the only glimmer of hope has been the confirmation emails that have been sent from the powers that be at Pottermore. According the emails, "mid-August to late September" is when accounts will be activated and ready to experience the magic.
With small chunks of individuals being let in at a time, will interacting with friends during the beta be possible I wonder. Several interviews have stated that chatting among minors is not going to be performed the same way as those over the age of 13. Much of the interactivity will be limited in order to maintain child safety. Those who are of age however will be given access to some form of chat room based on house or user-to-user communication through owls.
What are most of you future Pottermore users looking forward to?  Is interacting with friends one of your main desires or are you more into having a personal experience with the Potter universe?