The Internet has become a daunting place these days, and this is not because of the ample opportunities it gives to the customers and to the businesses, but this is because of the identity and theft issues prevailing high on the internet these days. Thus shielding your private information has become mandatory to break down the risk in all the possible ways.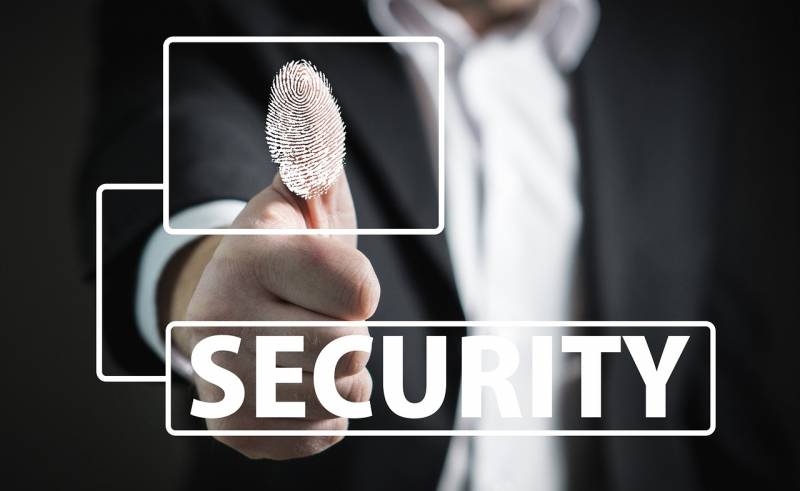 Identity theft is a havoc these days that can occur to any website and online business. This happens to take place for many reasons but if we follow the best practices we can avoid the intensity to an extent. These identity thefts thrash and use your personal information, credit card details, social security number, and other personal details and by fetching them all they commit fraud and other cyber crimes. The Federal Trade Commission in one study has estimated that 9 million Americans get affected by identity theft annually, which is indeed a big number and it seems to be increasing day by day. For the cybercriminals, it doesn't matter that you are using a laptop or a smartphone, if you are exposed to the internet the cyberpirates are just waiting outside to intrude your connections and steal all your personal information. More serious is when the hacker tries to open your accounts and steal information from there directly. This becomes very serious because this is when you will have to clear all the junk in your name and get all the bad reviews and intrusion cleared. Saying it is an easy task but it can take days and months or maybe years to complete the process.
To combat these situations to occur, guarding your information on the internet is what needed. Usually, there are thousands of people who are using the internet have no idea why are they using it and what can be the fatalities about the identity thieves and hacking. Of course, there are ways and mediums by which you can know and get them aware of the same. This article will help you guard your information on the internet with few best practices so that you are sorted and protected in the coming year – 2018. Let's welcome 2018 with being awarded but not being ignorant and unknown.
Let's get started
Secure your mails, this is very important as the thieves can snatch your important mails from the credit card companies and can get the details out of them. So empty the mailbox or start using P.O. box so that the thieves will not have the access to your crucial mails. Do have a proper check on the mails and do not mail the outgoing bill payments from your home, go out to the post office and make it done from there.
Protect your personal information from almost everything possible. Especially your credit card details, debit card details and social security number (SIN) and other bank account details. Remember whenever you do online shopping please make sure you check the website to be secure and have HTTPS security. This will ensure your online transactions to be in safe hands and protected from theft.
When shopping online check the website for SSL certificate. This will ensure all your transactions to be safe and secure from hacking and phishing activities. SSL certificates will make your website on which you are shopping easy to access and will give you strong encryption of data and all your personal information. For online shoppers and e-commerce business, EV SSL certificate is the best choice as they offer the green padlock sign in the address bar visible to the customers indicating that it is safe to use.
Ensure your laptop or computer is secured with the best of the internet security. Make sure your computer is equipped with the latest firewall and malware protection. This will prevent any outsider to penetrate into your software and systems giving protection against hacking and stealing. Also, make sure whenever you are online dealing into a financial transaction, you deal with the reputable and established companies especially for the credit card and debit card transactions. Moreover do not forget to look for digital signatures, SSL certificates, software updates, data encryption and other technologies that enhance digital security.
Verify to whom you are talking to – this means whenever anyone tries to contact you or ask any private information by email or text. Do not respond quickly to these emails or texts and never ever give or share your personal and financial information. Also, try to verify from which company they are contacting you and which is the place for sharing any minute detail about yourself. This will help to protect your data and other financial records from security theft.
Strong passwords always help, yes try to keep strong and intelligent password so that it becomes difficult for the hackers and thieves to get into the system. In case your password is weak then there more chances for identity theft and this is more vulnerable when your passwords are close to your birth date, anniversary, or your pet name etc. So try to keep your password strong and the combination of special characters, letters, numbers, upper case and lower case and avoid using the same password repeatedly for your all social platforms. Be strategic and planned in your passwords – do not make it too long or too short.
Be aware of the scams and the phishing activities around you. Although these phishing scams are at times very easy to notice but other than email, fax, and text there are other mediums from where these scams can harm you. One way where you can avoid falling for these phishing scams is by not clicking on the link which is sent to you. If you do so it will take you to a link which is not legitimate or a fake site which can get to your site and cause damage.
By following these practices you will be able to combat identity theft to protect yourself against this. The year 2018 will see an increase in the numbers of online businesses apparently it will also happen to see a great number of identity thefts on the websites.  Thus these best practices will help you to protect yourself from these thefts in the coming year 2018.
I am interested in all things technology, especially automation, robotics and tech that helps change how society will live in the future.