For anyone who likes to workout, you know the struggle of finding good earbuds that can keep up. The QCY L1 is a fantastic option when it comes to headphones that can make it through any workout. With a sleek design and a light build, these are ones you should consider if you're in the market for a new pair. We'll break down what you need to know to see if it's a good fit for what you need.
The QCY L1 are sweatproof sports earbuds that are built with being active in mind. It has a U-type neckband design so it holds well around your neck and when you want to take them off, they have a magnetic design so they stay clasped. It has an IPX4 Waterproof rating, meaning it can handle sweat and light splashes, but these are not headphones you should submerge in water.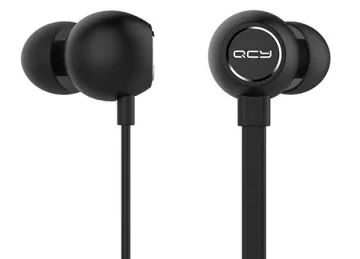 The earbuds themselves are built with a memory steel ring and have a great sound quality so whether you're listening to music or on a call, you can always hear well. It has a 80mAh large capacity battery, so it can last for quite a few hours before needing a charge and can last up to 200 hours on standby. It is also built with a TPE flat earphone cable, which helps prevent knotting in your wire.
Features:
U-type neckband design
Lightweight
Magnetic design, so it stays on
Special nanocoating
Precision anti-sweat configuration
80mAh large capacity battery, 6.5h call, 200h standby
Bluetooth 4.2
IPX4 Waterproof