We are influencers and brand affiliates.  This post contains affiliate links, most which go to Amazon and are Geo-Affiliate links to nearest Amazon store.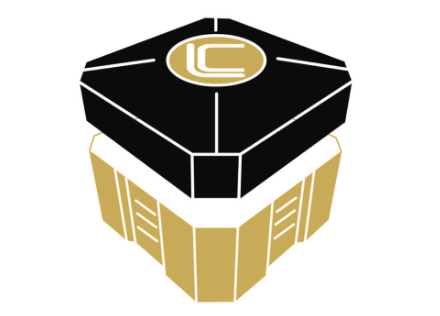 Any gaming enthusiast knows how fun loot boxes are in a game. If you didn't know, loot boxes are add-ons in games where you have to spend either your own money or money in the game to buy a box where you're not sure what is inside. Usually, it can be something to help you progress in the game, like upgraded armor or a special weapon. With loot boxes, the rewards are always random so you're not sure what you're going to get. Understandably, this lead to quite a bit of drama in the gaming community because gamers felt like companies were intentionally making loot boxes a necessary part of progressing in a game. This gave a lot of gamers a bitter taste with some games because they felt like these were just more ways for companies to suck money out of users, especially because the actual goodies in each box were so randomized. Some boxes could end up being complete duds, leaving people feeling like they're being ripped off.
As you can imagine, this has progressed into the next level. It generally started with real-life loot boxes being created. We saw a lot of these come out with things like Loot Crate or other monthly subscription boxes. There were even quite a few for gaming enthusiasts, which quickly spread across the internet. In these boxes, you're able to get fun memorabilia, video games, t-shirts, bags keychains, and more. Gaming enthusiasts across the world love them for the fun option to see what's inside every month. You can see a ton of YouTubers unboxing them online where they get thousands (and sometimes even hundreds of thousands) views.
Now, these loot box videos have gone to the next level. A new company, WAX (Worldwide Asset eXchange) has offered a wide variety of options in the Loot Crate world. On their site, you're able to buy loot crates and receive different goodies in exchange in a surprise box. Up until now, loot boxes either existed in the digital or physical world, but there was little crossover between the two. Now, thanks to WAX, you have the ability to buy goodies in both worlds.
This new platform will allow users to collect, speculate, and even grade consumer goods. At a certain point, users are allowed to either have these goods shipped to them or convert their tokens into different types of cryptocurrency. This is because it's integrated with blockchain which in turn gives them the ability to send out real-life loot crates.
This made bigger news when actor Danny Trejo participated in an ad for the upcoming MASTERY vIRL Box from WAX. Check it out:
More and more companies are catching onto this idea, especially after seeing the reaction from users who were excited about this new possibility. One person who really launched its popularity is YouTuber James "PhantomL0rd" Vargas who streamed his vIRL case. vIRL cases come from ItemUnbox, a company that has created the ability to gamble with some of these boxes.
Users are able to join only if they agree to open a determined amount of cases with other competitors. The screen looks like a slot machine with various items scrolling through, and the user that ends up with the highest value wins the whole pot.
People aren't sure if ItemUnbox or WAX are related in any way, but there's no doubt that we'll see more stories like this as loot gambling grows in popularity. If this type of gambling isn't for you, then you can go with a different route with sites like Betway Thai.
We are influencers and brand affiliates.  This post contains affiliate links, most which go to Amazon and are Geo-Affiliate links to nearest Amazon store.
Jackie is a writer out of Denver, Colorado with a never-ending passion for good TV shows, gadgets, and old-school video games.
Compensation Area of Interest I've been writing articles online for over 8 years, but I'd like to start getting into the review world. I love, love, love TV shows and gadgets.