We are influencers and brand affiliates.  This post contains affiliate links, most which go to Amazon and are Geo-Affiliate links to nearest Amazon store.
REDMAGIC Strikes Gold with this New Gaming Smartphone
REDMAGICs latest upcoming release, the 6S Pro, is an absolute behemoth of a smartphone, with everything from an AMOLED 165hz screen capable of rendering games in beautiful HD+ with the processor to back such graphical claims. So without further ado, let's delve into the various features they're promising, and after each, we'll talk more about them, and I'll give you my own take. Without further ado, here are four reasons to keep an eye on the REDMAGIC 6S Pro.
1. Sleek Transparent Design
Like any modern gamer fantasizes about, the most aesthetic flex is having a transparent case for your PC, along with some gorgeous LEDs to back that. REDMAGIC absolutely delivers in spades, with their phone sporting a sleek mix of black, and transparent covering showing everything. They even went one step further, including gold inlays for an absolutely gorgeous-looking phone with every part laid out. As it says on their page: See the power. With an asymmetric design, I can't help but love the look of this phone. It's a complete powerhouse of a move showing all the parts like that, but the design hit an absolute home run, at least in my book.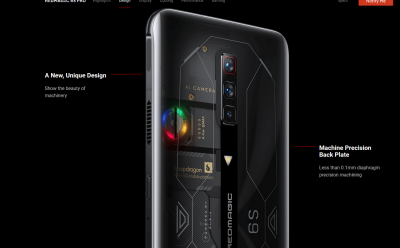 2. Completely Gorgeous Display
Featuring an absolute beast of a refresh rate, SGS Eyecare certification meaning you won't fry your eyes staring at it for a reasonable amount of time, and a fingerprint unlock literally on the screen itself that's an ultra-thin non-obtrusive feature, this entire phone absolutely changes the game. Aside from that you're looking at 8-bit color depth, full HD+ rendering, and from the screenshots they're showing it's a complete masterwork of display technology, 3D games to be rendered far more smoothly than any phone in the past has allowed. Did I mention it has a 720hz sampling rate for its touch display? This means it'll be the lowest latency phone gaming experience you've had. No more pressing something in Call of Duty Mobile and wondering why it took six years for your input to respond. Now I'm sure you're wondering how this is all cooled, well the 6S features REDMAGICs own Ice 7.0 cooling system, aerospace-grade materials, all jammed into that sleek package. An outside cover made of composite graphene, an aviation-grade aluminum middle frame, and a high-speed centrifugal fan come together to provide your phone with 30% air volume increase, 35% wind pressure increase, and 40% noise reduction, with an RGB fan for the transparent phone variant.
3. The Processor is an Absolute Behemoth and the Controls are Well Designed
Featuring the Qualcomm Snapdragon 888+ as their flagship chip, the Kryo 680 CPU allowing for buttery smooth access to your favorite games, and finally, the Adreno 660 GPU, rendering your favorite games with triple-A graphics has never been easier. I can't be any more excited about such heavy advances in graphics tech if you told me Elon Musk had released a VR headset that actually transports you into virtual space. The phone has gorgeously upgraded shoulder triggers, far better looking, and are more comfortably spaced than anything I've seen out of previous gaming smartphone attempts I've run across online. They feature a 450Hz sampling rate and an 8.3ms response time, so actually a faster polling rate than current-gen console controllers.
4. The Sound Quality should be Stupendous, and your Gaming Experience is Fully Customizable, and it Features a 4k Camera
It features a dual set of DTS X stereo speakers for absolutely pounding, gorgeous sound quality. "Now Opal, the phone isn't even out." you say as you wonder how I know about the quality of DTS products. I own two of their soundbars and MMMMM. What juicy audio quality. If it's ANYTHING like my experience at home, listening to anything from gameplay to your workout playlist should be like absolute ear candy. On top of quality sound, the REDMAGIC game space is the place on your phone that allows you to tweak everything from the touch sampling rate, to your freaking. I know you're screaming that this is far more than three reasons but hear me out, a good 4k camera is an absolute joy. I love a good quality picture of my dog, and from my experience with my a32s camera, I'm going to absolutely love REDMAGICs AI Camera, with the the option for an ultrawide lens, or micro lens for resolution options out the wazoo.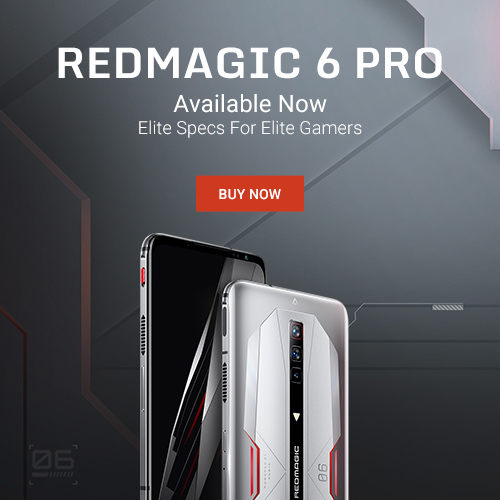 We are influencers and brand affiliates.  This post contains affiliate links, most which go to Amazon and are Geo-Affiliate links to nearest Amazon store.
I am just a 25 year old doofus who enjoys rpgs, sugar rushes, and passing out at odd hours.