So recently I did review the Brainwavz Hengja which was a single headset mount you can clip to the side of virtually any desk. This time Brainwavz sent us the Truss which is a headset mount designed to attach under your desk and it supports 2 headphones at the same time for those who have separate headphones for different purposes or simply have more than one person in the same room and want to store multiple headsets on the same headphone hanger.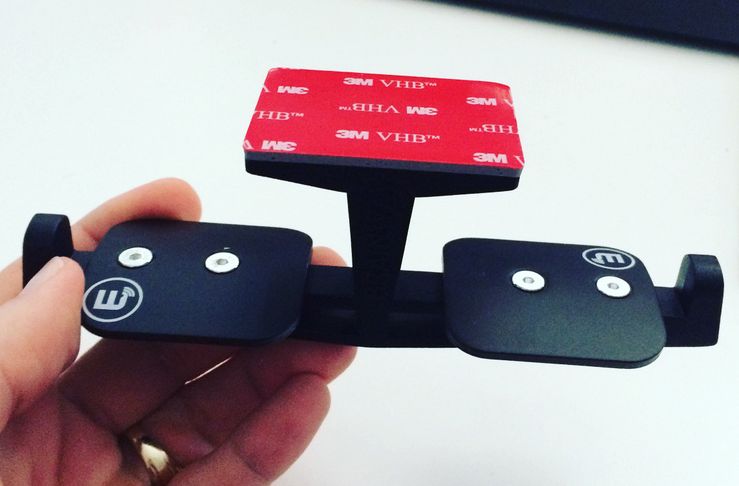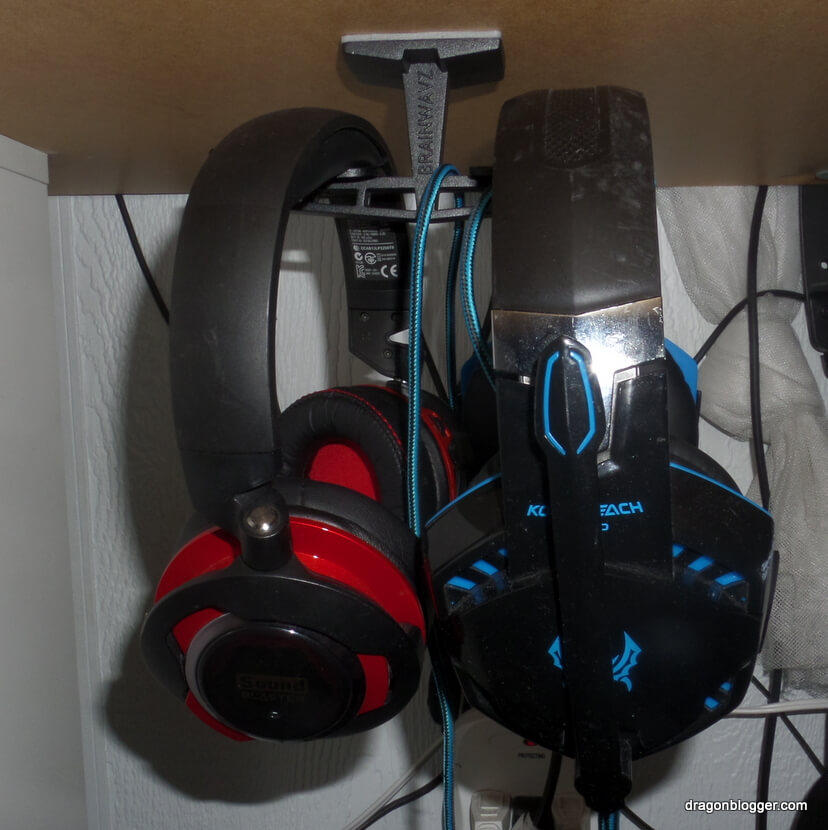 First of all a little common sense is to find a good placement under the desk, make sure you leave ample room on the left and right of the Truss Headphone Hanger so that you don't have to have your headset crushing against the side of a desk or a desk leg.  Also make sure that you are hanging your headsets to where your legs/knees won't get in the way being the fact you are hanging it under your desk now.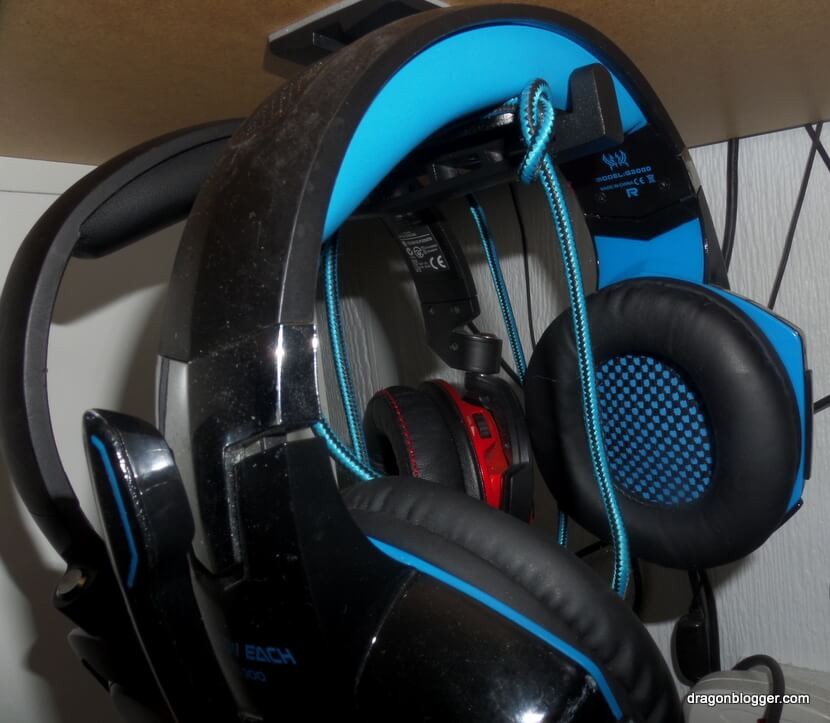 The Kotion Each G2000 and Creative SoundBlaster ZXR are two different pairs that I left on the Truss the whole time for two weeks, the very thick head band of the Kotion Each fit easily on the Truss, and I did both a wired and wireless headset to show how they look hanging.
The 3M VBH tape is really what makes the Brainwavz Truss work as well as it does, and this adhesive is so strong I was able to not only hold to headsets on it, but I physically used force to pull against it to see just how much give it would have and can comfortably say it would easily accommodate any two headsets you have in your house.  I waited also for 2 weeks with headsets just hanging, then again applied force to see if the glue/adhesiveness would weaken after 2 weeks and it holds just as strong as fast as when I first applied it.
In all maybe having a little extra side hook for wrapping a cable would be the only additional feature I wish the Truss would have, though you can wrap the headset cord around the Truss Hanger itself it would have been nicer if it had some way to formally handle the headset cord to make it a little neater while hanging.  But other than that, this was an excellent way to hang my gaming headsets instead of resting them on the surface of my desk or hanging off of a hook on the side of my desk where there were more likely to have someone bump into them and knock them off the hook.
If you need to hang two headsets, or you just want a headset hanger that affixes under your desk to keep your headphones or gaming headset out of the way when you aren't using them, the Brainwavz Truss is another fantastic headset hanger solution you should be looking at. The $15 price tag is also very reasonable given the strength of the adhesive and the sturdiness of the build of the Truss.